9 Ways to Dine Out Cheaply and Enjoy It!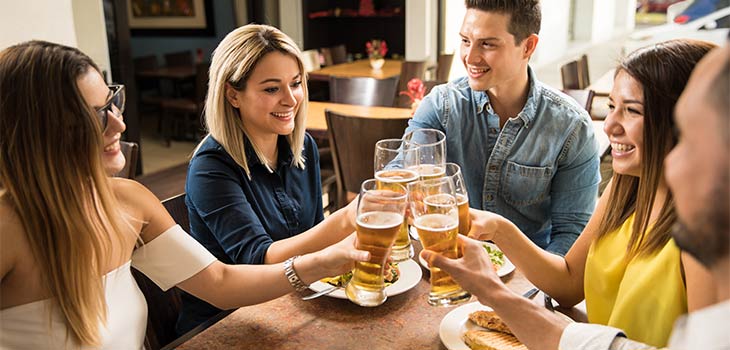 4) Indulge in Happy Hour
Like the above, except happy hours usually appear more frequently, they operate within the span of a few hours daily. Restaurants love happy hours because it gets people into their establishments early and they usually end up staying well after the "happy hour" prices finish. Benefiting from happy hour is easy – just don't linger after the prices return to normal. Most happy hours start around 4pm and finished a few hours later. It's a great time to have a few pre-dinner drinks and appetizers for super cheap. Some happy hours run later, so you can even eat dinner on a happy hour menu without having to order it at 5pm. Remember, some restaurants have special seating for those who want to take advantage of the happy hour menu. Sometimes sitting at the bar or in the vicinity is required. Check in with the hostess before you're seated.

Click below to share this article.