9 Ways to Dine Out Cheaply and Enjoy It!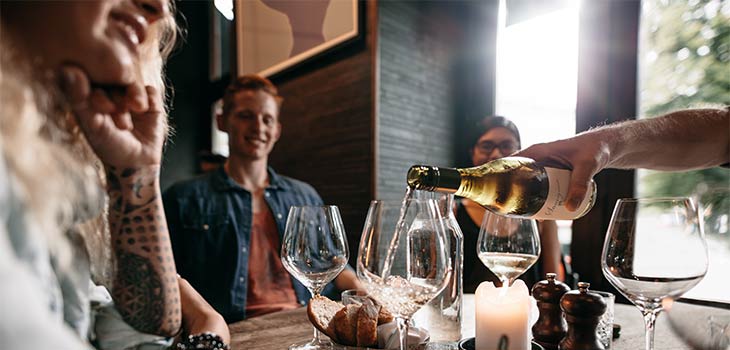 2) BYOB
Can't stand the thought of a meal without a glass of wine? You're not alone. Luckily, there are a growing number of restaurants that let you bring your own bottle of wine and drink it for far less than ordering a bottle off their menu. This has been dubbed "corkage culture" and it's gaining popularity for obvious reasons. How does it work? Some restaurants allow you to BYO bottle of wine and charge a minimal corkage fee to open the bottle, serve it, decant it (if necessary), and use of the stemware. It's very important to remember that you can't just roll up to any ol' restaurant and expect them to permit this. The best way to find out (and avoid an uncomfortable situation) is to call ahead and ask. The corkage fee will vary depending on the place but expect it to be far less than purchasing it in-house. Money, saved.

Click below to share this article.