15 Common (Some Stupid!) Reasons for Car Accidents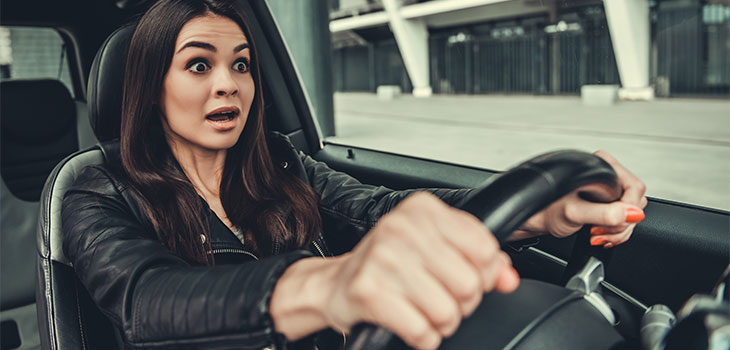 Even though big car companies have made significant advances in automotive safety and design in the last decade. U.S. vehicle fatalities hardly declined in 2017. 40,000 for the second year in a row, up 5.6% from 2015 as reported by The National Safety Council. Driver error accounts for over 25% of all traffic accidents. Nobody plans on getting into an auto accident, that's why it's called an "accident." It's unfortunate that so many end with life changing results. Traffic seems to grow denser every year and the number of accidents is on the rise. Here are some familiar reasons for car accidents, most of which can be avoided with a bit of common sense.
1) Not Knowing Your Vehicle
No matter what you are driving, you need to have total control. Most people purchase a vehicle based on what they like about it. Whether it's the look, the functionality or the extra features. You base your decision to buy it, on a 2 or 3-mile test drive and you take it home. Being unfamiliar with the dimensions of the vehicle, how fast it accelerates, or how quick it can stop, can all lead to an out of control accident. This is especially true for new or young drivers. Driver's Ed does not teach real world situations, they teach enough to get you to pass a simple road test.