11 Best Places to Live In Indiana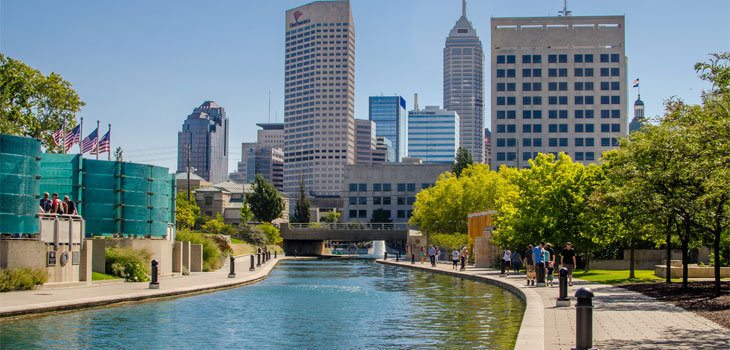 Indiana is a central midwestern state claiming a little piece of Lake Michigan, also making it part of the Great Lakes Region. Indiana is getting more attention in recent history for its evolving culture and growing modernism. Currently, auto manufacturing is Indiana's main economy. However, more business folks are realizing this could be one of the best States for their start-ups or corporation headquarters. And why not Indy? Generally, weather is decent, education systems are highlighted, and (in some places) property can be quite cheap. From the state's capital to the suburbs, to the far-reaching corners of the state, we've found the eleven best places to live in Indiana.
1) Indianapolis
As the capital and largest city in Indiana, Indianapolis is the state's cultural center. This is home of the world-famous Indianapolis 500 race and the largest spectator sporting facility in the world. This race draws hundreds of thousands of spectators every year. Racing aside, Indianapolis has many things going for it. A diverse mix of ethnicity, culture, and entertainment is promoting the city's cosmopolitan reputation. With plenty of restaurants, museums, and events such as the theater or orchestra, there's no shortage of things to do. Football fans know the Indianapolis Colts give the locals something to cheer about. The team won the Super Bowl in 2007 on the back of legendary quarterback, Peyton Manning. Manufacturing, education, and health services are among the major industries. Cost of living is low, especially in terms of housing. However, consider the crime rates, which are higher than the state and national averages.