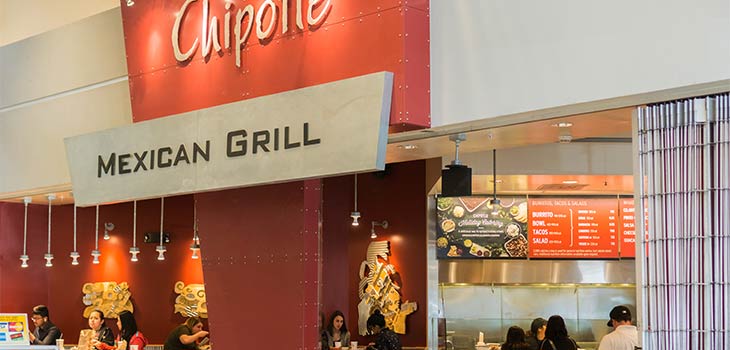 Sometimes there isn't time in the day to cook a meal, never mind a healthy one. With busy schedules, it's often easier to cruise through the drive-thru or pick up take-out on the way home from work. The problem is this can hurt both your wallet and your waistline. Fast food or pre-made meals are not known for their health benefits, and eating out like this every night will surely impact your budget, too. However, if you're savvy, there's a way to eat out cheaply and healthy every night of the week without calorie overload. It's possible to find fast food that's both healthy and affordable. Read on to discover 11 cheap restaurants offering healthy and affordable deals.
1) Chipotle's Chicken Salad
Sometimes ordering a salad can be risky. It can be filled with lots of different vegetables and protein options, or it can be a disappointing lettuce and tomato soaked in oily dressing. At Chipotle, you don't have to worry about that. Chipotle has multiple salad options that range between $6.50-$8.00. This price is definitely easy on the wallet, but it's also a great healthy meal, too. The Chicken Salad is especially weight-watcher friendly with protein rich pinto beans, grilled chicken, and fajita veggies. Each salad has just 355 calories and 8.6 grams of fat. While it may be hard to resist the other less healthy options at this popular Mexican restaurant, don't worry. You don't miss out on much by going with the salad since it's packed with such tasty flavor varieties. Bonus: Chipotle has announced they've removed all GMO ingredients from their menu. Way to go, Chipotle!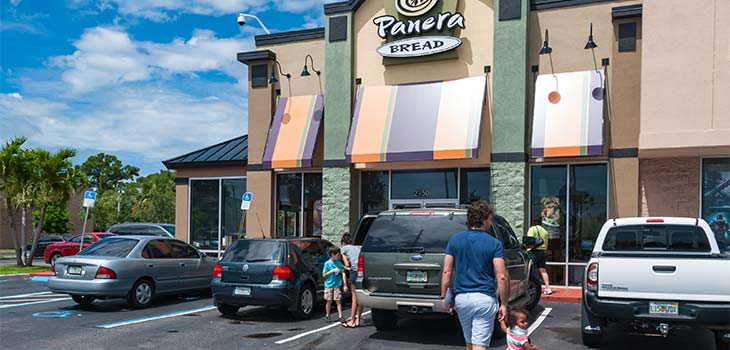 2) Panera's "You Pick Two" Deal
Famous for its fresh bread, sandwiches, and salads, it can be easy to go over your money and calorie budget at Panera. Especially if you can't decide between the sandwich and the salad and settle for both. However, Panera has a great "You Pick Two" deal that helps with both these issues. It allows you to pick from a half sandwich and half a salad or soup. Eating only half a sandwich (instead of the whole thing) definitely helps cut down on calories. One of the healthiest choices – the Half Turkey & Avocado BLT – has under 400 calories and 18 grams of protein! Pair with a half salad with low-fat dressing or a home-made soup. Panera has low-fat soup options including Vegetarian Black Bean and Garden Vegetable. The You Pick Two deal allows for a healthy lunch of your own creation for under $12.