11 Cheapest Places To Live In Illinois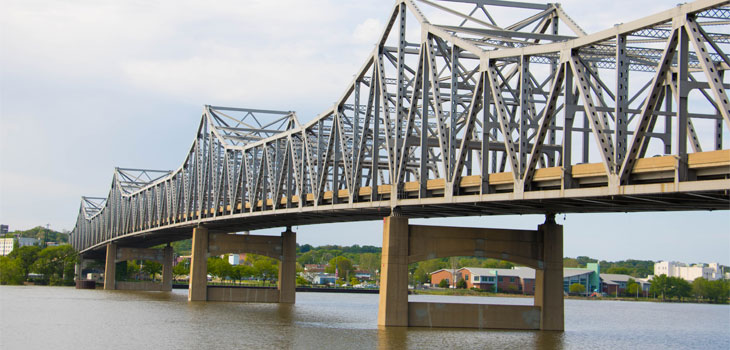 The Midwestern state of Illinois is known for its friendly people and beautiful natural scenery. In Illinois, you'll find large cities like Chicago, which has soaring skyscrapers and stunning views of Lake Michigan. There also plenty of family-friendly suburban towns located right outside of Chicago. Plus, there are lots of adorable and affordable small towns located throughout the entire state. Many of these towns have a much lower cost of living that the United States average. You'll also be able to find lots of places that have cheap homes and low property taxes. If you want to put down roots in the Prairie State, start your search in one of these eleven cheap and fun towns and cities.
1) East Peoria
If you're looking for a great mid-sized city, East Peoria is a good choice for you. Situated in central Illinois in Tazewell County, it's home to about 23,000 residents. The median home price here is $120,750, which is much lower than the overall Illinois average of $190,000. The property tax rate is also very low in Tazewell County—on average, it's 1.85 percent. There's a lot to do in East Peoria all-year round. In the summer, residents head over to Peoria Lake for water sports and to lounge on the lake's shore. East Peoria is also home to Splashdown Waterpark; a water park that's perfect for kids. When the weather gets colder, spend time enjoying East Peoria's many great shops and restaurants. Or, you can test your luck at the Par-a-Dice Hotel Casino. You won't have to worry about running out of things to do in East Peoria.