11 Cheap Restaurant Deals That Are Healthy

7) McDonald's Snack & Side Menu
Yes, McDonald's made the cheap and healthy list. No, this doesn't mean Big Mac's are healthy. McDonald's most famous burger unfortunately didn't make the cut. However, there are still ways to eat at McDonald's without losing caloric control. For healthier options, take a look at the snack and side menu and build your own meal. Not only are the prices cheap (usually between $1-$2), the sizes are more petite and the options are healthier. The Grilled Chicken Salad has just 350 calories and costs under $5. Desserts include the $1 Fruit 'N Yogurt Parfait at just 150 calories and 2 grams of fat. Need a quick breakfast? Go for the $2.79 Egg White Delight McMuffin for just 140 calories. McDonald's also has an easy to use online food calculator. Mix and match the foods to discover what you can eat while still staying under your calorie limit.

Click below to share this article.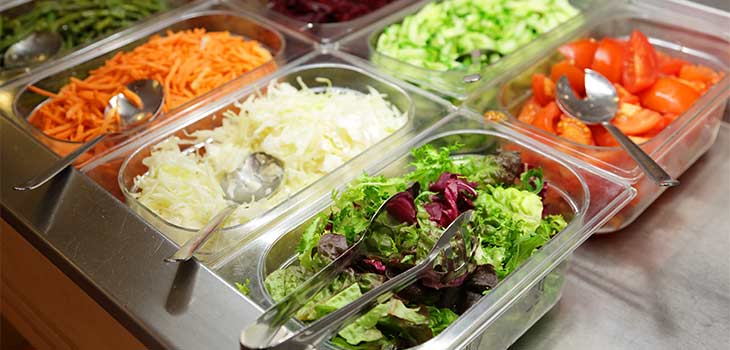 8) Souper Salad Buffet
The main draw of this home-style restaurant is the all-you-can-eat soup and salad buffet. There is no set menu to order from, but the buffet has enough variety to keep everyone happy. The salad bar is well-organized with over 30 healthy veggie, protein, and topping options. There are typically four different soups to choose from, all of which are made from scratch. Contrary to the name, Souper Salad isn't just soup and salad. The buffet also includes a baked potato bar, other mixed salads (like potato salad and pasta salad), dessert, and a drink. Fruit (a healthy alternative to dessert), fresh-baked bread, and even several varieties of flatbread pizza can also be found here. You can load up your plate as many times as you like for around $11 (prices vary slightly by location). This is a filling, healthy meal that doesn't stress the budget.