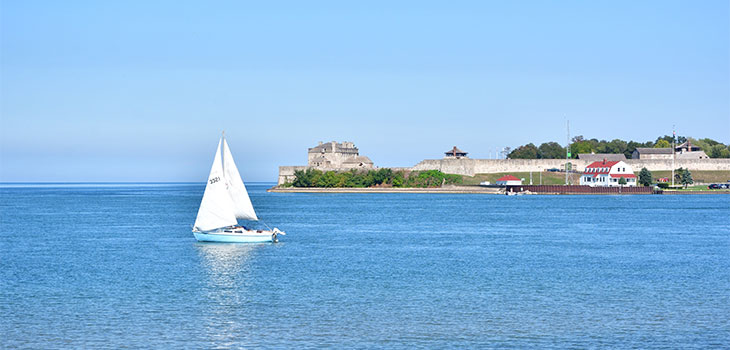 It's never too early to start thinking about the best place to settle for your proverbial "Golden Years." There are plenty of places stateside with attractive benefits for retirees, but don't discount what lies across our northern border. Canada is a wonderful place for both locals and foreigners to retire. British Columbia and Ontario crush the competition when it comes to the best places to retire in Canada. These two dominating provinces provide almost everything retirees look for. Check out the list to see the other cities and provinces that made the cut!
1) Niagara-on-the-Lake, Ontario
For those seniors who like to stay active, Niagara-on-the-Lake is a great choice. There are plenty of activities to keep days full. The city's proximity to Niagara Falls makes day tripping to this natural wonder very easy. If enjoying a quality glass of wine is important, look no further than NOTL, located in the heart of Ontario's wine country. There are plenty of winery options for those who'd like to spend the day tasting the province's best. Toss in mild weather and a robust arts and culture scene and it's no wonder those who want to enjoy their golden years flock here. With almost a quarter of the population over 65, Niagara-on-the-Lake goes to great length's to ensure the retirees are taken care of. The population has increased by 4.9% since 2012 – perhaps the word is already out on one of Canada's best places to retire!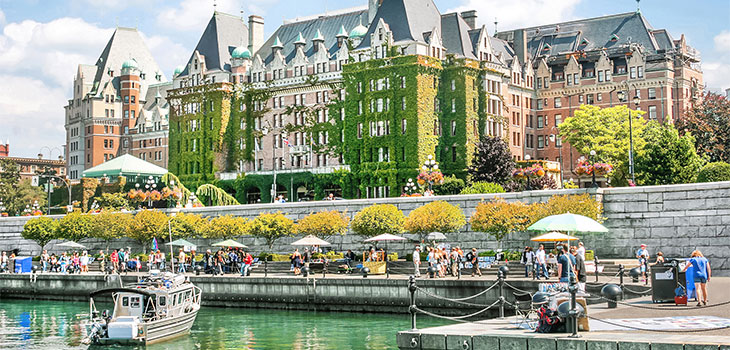 2) Victoria, British Columbia
The province of British Columbia has more folks over the age of 65 than any other province in Canada. Victoria, on the southern tip of Vancouver Island, in particular, is a haven for retirees. For example, almost half the people living in the community of Qualicum Beach are 65 or older. This is pretty good indication of an ideal set up for those spending their retirement years enjoying life. So, what's all the fuss about? Perhaps it's the year-round mild weather. Victoria rarely has a day when the temperature dips below freezing. Known as the City of Gardens, blooming flowers can be admired in any of the dozens of public gardens and parks as early as February. Active retirees will appreciate the number of walking and trekking trails. Other contributing factors? Excellent healthcare accessibility and low property taxes.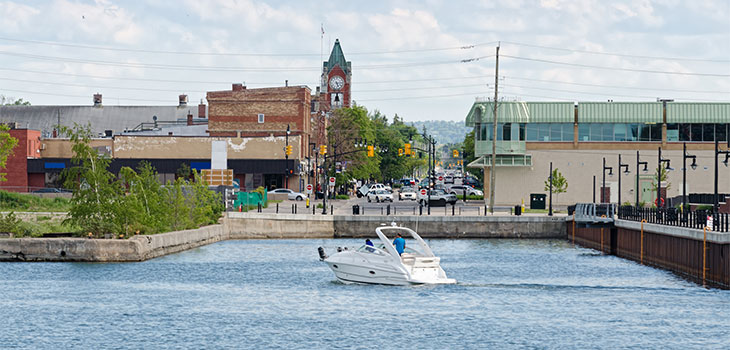 3) Collingwood, Ontario
Quality of life in this city of roughly 22,000 is high. As with many of the places on this list, Collingwood is a playground for outdoorsy, nature lovers. A medium sized city makes accessing amenities a breeze and public transportation gets a big thumbs up. Public buses provide transportation for fun day trips to places like Wasaga Beach or the Blue Mountains. Roughly two thirds of the year see temperatures above freezing, making the weather another one of Collingwood's attractive aspects. A significant percent of residents is employed as health professionals, making Collingwood appealing to those who have health care needs. Those who wish to settle here enjoy a low property tax and low crime rates. New retirees will feel right at home as well; the population of 65 and older residents is over one quarter.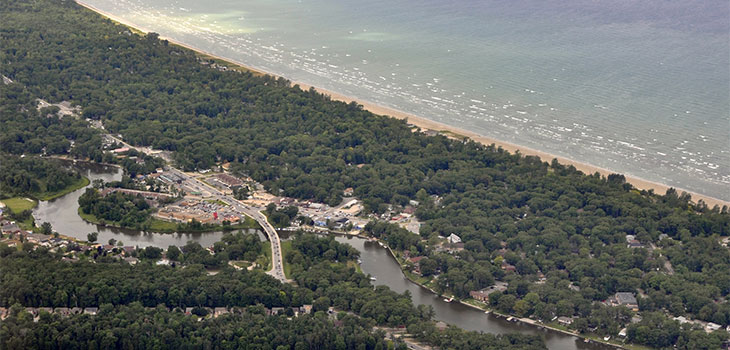 4) Wasaga Beach, Ontario
Wasaga Beach, on the Georgian Bay side of Lake Huron, is just 10 miles away from Collingwood by public bus, operating on a continuous loop every hour, 7 days a week. This small community has seen a rise in population lately due the number of retirees settling here. The median age is 52, which is higher than most places in Canada. Wasaga has responded to the influx of retirees by implementing an Age-Friendly Community Plan. The purpose is to address retirees' needs for housing, healthcare, and service and support. A task force is currently at work, devising a plan of action on how to best meet these goals. This is clearly a community that cares. There are several golf courses as well as fun activities for children (i.e. grandchildren) like Wasaga Paintball, mini-golf, and go-karts. Sunny summers and mild winters round off the benefits of living in this beach town.