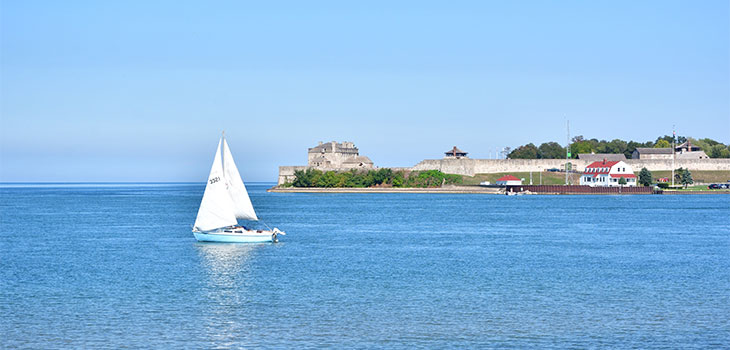 It's never too early to start thinking about the best place to settle for your proverbial "Golden Years." There are plenty of places stateside with attractive benefits for retirees, but don't discount what lies across our northern border. Canada is a wonderful place for both locals and foreigners to retire. British Columbia and Ontario crush the competition when it comes to the best places to retire in Canada. These two dominating provinces provide almost everything retirees look for. Check out the list to see the other cities and provinces that made the cut!
1) Niagara-on-the-Lake, Ontario
For those seniors who like to stay active, Niagara-on-the-Lake is a great choice. There are plenty of activities to keep days full. The city's proximity to Niagara Falls makes day tripping to this natural wonder very easy. If enjoying a quality glass of wine is important, look no further than NOTL, located in the heart of Ontario's wine country. There are plenty of winery options for those who'd like to spend the day tasting the province's best. Toss in mild weather and a robust arts and culture scene and it's no wonder those who want to enjoy their golden years flock here. With almost a quarter of the population over 65, Niagara-on-the-Lake goes to great length's to ensure the retirees are taken care of. The population has increased by 4.9% since 2012 – perhaps the word is already out on one of Canada's best places to retire!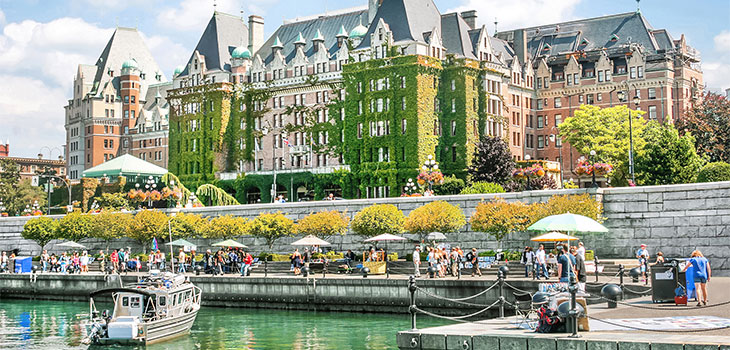 2) Victoria, British Columbia
The province of British Columbia has more folks over the age of 65 than any other province in Canada. Victoria, on the southern tip of Vancouver Island, in particular, is a haven for retirees. For example, almost half the people living in the community of Qualicum Beach are 65 or older. This is pretty good indication of an ideal set up for those spending their retirement years enjoying life. So, what's all the fuss about? Perhaps it's the year-round mild weather. Victoria rarely has a day when the temperature dips below freezing. Known as the City of Gardens, blooming flowers can be admired in any of the dozens of public gardens and parks as early as February. Active retirees will appreciate the number of walking and trekking trails. Other contributing factors? Excellent healthcare accessibility and low property taxes.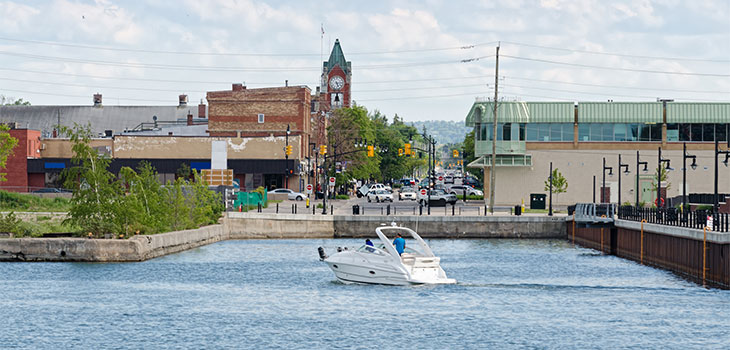 3) Collingwood, Ontario
Quality of life in this city of roughly 22,000 is high. As with many of the places on this list, Collingwood is a playground for outdoorsy, nature lovers. A medium sized city makes accessing amenities a breeze and public transportation gets a big thumbs up. Public buses provide transportation for fun day trips to places like Wasaga Beach or the Blue Mountains. Roughly two thirds of the year see temperatures above freezing, making the weather another one of Collingwood's attractive aspects. A significant percent of residents is employed as health professionals, making Collingwood appealing to those who have health care needs. Those who wish to settle here enjoy a low property tax and low crime rates. New retirees will feel right at home as well; the population of 65 and older residents is over one quarter.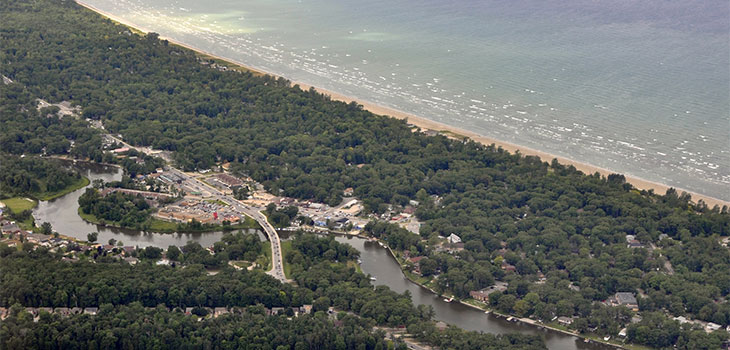 4) Wasaga Beach, Ontario
Wasaga Beach, on the Georgian Bay side of Lake Huron, is just 10 miles away from Collingwood by public bus, operating on a continuous loop every hour, 7 days a week. This small community has seen a rise in population lately due the number of retirees settling here. The median age is 52, which is higher than most places in Canada. Wasaga has responded to the influx of retirees by implementing an Age-Friendly Community Plan. The purpose is to address retirees' needs for housing, healthcare, and service and support. A task force is currently at work, devising a plan of action on how to best meet these goals. This is clearly a community that cares. There are several golf courses as well as fun activities for children (i.e. grandchildren) like Wasaga Paintball, mini-golf, and go-karts. Sunny summers and mild winters round off the benefits of living in this beach town.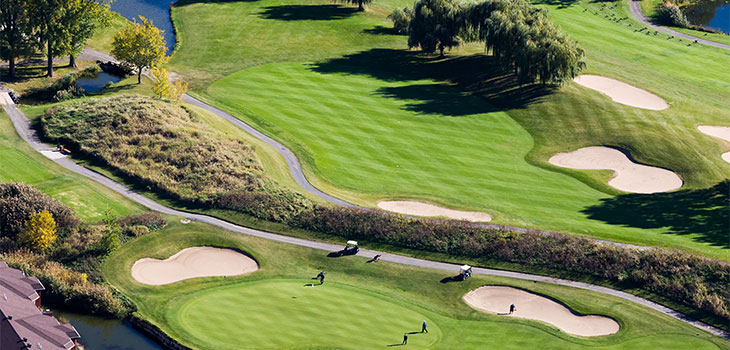 5) Joliette, Quebec
Retiring in this Quebec province city could help perfect your French language skills! If you don't already speak French, this is a nice environment to learn. Most residents speak French as their primary language. Most of the population reports being bilingual, however. Bonus: buying a house and settling just got more affordable. Joliette residents enjoy a low average property tax of just 1.61% with the average home costing roughly $233,000. Not into buying a new home? The average rent here is around $600/month. Montreal is just 50km away, and can be easily accessed if a day in the big city is desired. There are also plenty of doctors and clinics in the area. With several golf courses, art museums, and fun winter festivals, staying involved and active in this community is easy.
6) Ottawa, Ontario
As the nation's capital, Ottawa is one of the biggest cities in Canada with a population of almost one million. Ottawa is well-suited for those who enjoy the excitement of living in a busy city. As a hub for sporting events, art and culture, and theater, the city's diversity keeps things interesting. A large percentage of people depend on the extremely efficient public transit system to get around the city's many amenities. Ottawa boasts a booming economy, low taxes, and affordable homes as well as emphasis on healthcare. Furthermore, a significant percentage of residents are employed in the health care sector. Accessing health care will never be a problem here. Just because it's a big city doesn't mean nature gets tossed to the wayside. Ottawa claims 125-miles of the historic Rideau Canal, creating the perfect place for a waterside stroll, or a boat ride.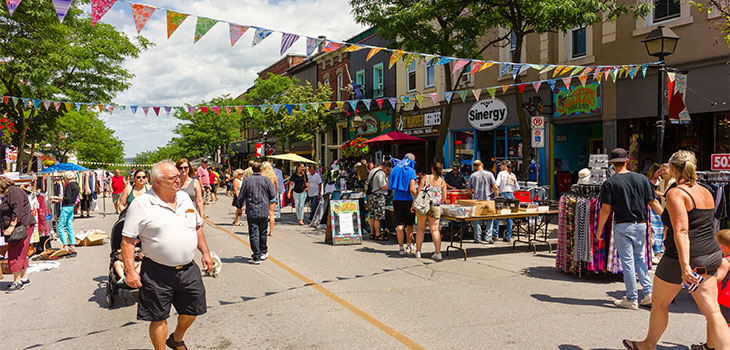 LesPalenik / Shutterstock.com
7) Orillia, Ontario
Located on Lake Simcoe and Lake Couchiching, Orillia boasts miles of public beaches and waterfront parks. The thriving downtown area is always changing with additions like the recently constructed public library and state-of-the-art recreation complex. Orillia retains its small-town charm with its famous opera house and local museums. One of the best regional hospitals in the province calls Orillia home. The Orillia Soldiers' Memorial Hospital is the second largest employer in the city. The hospital has reached prestigious heights with a growth of 50% after its recent $83-million expansion and redevelopment. Orillia is also a well-connected city. Its convenient central location and public transit system allows access to major hubs in both Canada and the U.S. Toronto is just 93 miles south with buses scheduled 5 times a day. The U.S. border is also within reach at only 140 miles out of town.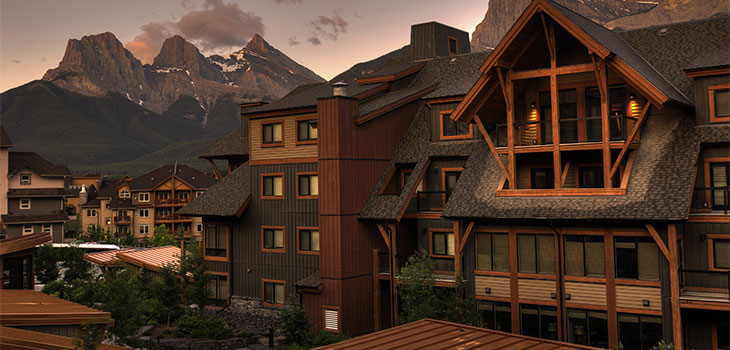 8) Canmore, Alberta
Wildlife lovers and nature enthusiasts meet their match in the cozy community of Canmore. This city of just 13,000 is close to multiple national parks, like Kootenary, Banff, and Yoho. Surrounding scenery includes the Canadian Rockies. This creates plenty of opportunities for activities like hiking, fishing, golfing, skiing, snowboarding, dogsled tours, and more. Canmore is making quite a name for itself as western Canada's hub for practitioners of every health and wellness discipline. For example, Origin at Spring Creek focuses solely on seniors and retirees, providing an ideal community for 65+ folks just minutes from downtown. The residence has its own shops, pubs, galleries, and stunning mountain views. There is also a special health care wing for resident's in need. Canmore has a lively entertainment scene with many local bands playing live music in the town pubs, the Nakoda Resort & Casino, and local theater.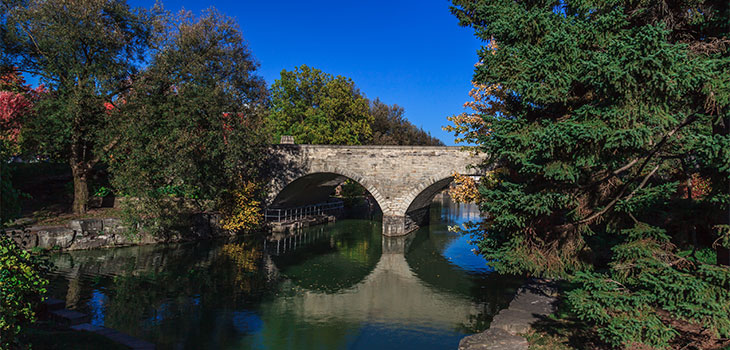 9) Stratford, Ontario
The peaceful city of Stratford attracts many retirees based for its beautiful location. Right on the Avon River, residents here enjoy peaceful walks by the water and leisurely time in the many well-kept public parks. Almost 8% of the population is employed in the healthcare field. This is no doubt due to the two prominent medical centers located in Stratford; The Stratford General Hospital and Perth District Health Unit. Folks who choose to live here rest assured knowing their health care is in very good hands. Those who are into the arts are in for a treat during the summer months. The internationally recognized Stratford Festival starts up in April and runs through October. The heart of the festival revolves around renditions of Shakespeare's brilliant scripts. Settling in Stratford is reasonable, too. The cost of homes and rentals is more affordable than many other Canadian cities.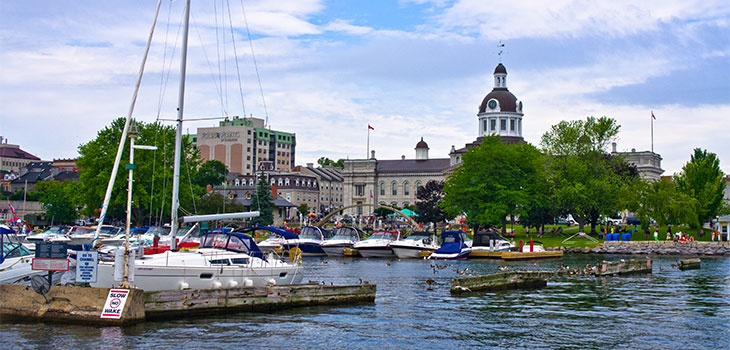 10) Kingston, Ontario
Located where Lake Ontario meets the Saint Lawrence River, Kingston capitalizes on its excellent location with a developed water front. Residents and visitors enjoy Kingston from the water with leisurely dinner cruises, sightseeing tours, or the 1,000 Islands boat tour. The Lemoine Point Conservation Area is another way to enjoy nature with leisurely strolls through the forest. Foodies also rejoice; Kingston is more densely packed with restaurants per capita than most other cities in Canada. Kingston's major employer is the healthcare industry with more doctors per 1,000 people than most Canadian cities. This could be the reason for the higher than average number of retirees living in the city of roughly 132,000. Reasonable housing prices, low property taxes, and a high quality of life makes this a great choice for retirees.