9 Secrets to Saving Money on Dining Out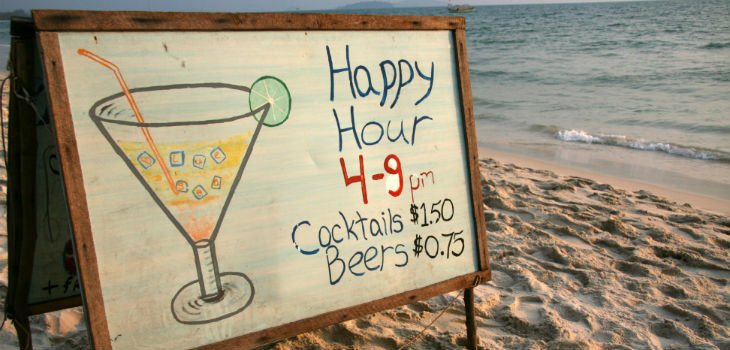 The restaurant industry has become a vast and wondrous abyss since the introduction of television networks such as the Travel Channel and shows like Diners, Drive-Ins, and Dives. Not only is dining out quicker and more convenient, but it can be exciting for all members of the family. On the downside, frequenting your favorite cafe can also put a significant dent in your wallet. Here are nine secrets to saving money on dining out.
1) Visit During Happy Hour
Happy Hour can be a misleading phrase as it implies that it is equal to only one hour, however many dining establishments play with this idea and offer Happy Hour anywhere from 2 hours to all day. Happy Hour is usually a time of day during which working professionals commonly take their lunch break or are just leaving work. These periods allow for a time of relaxation, but they also imply hefty discounts such as half price appetizers and beverages. Happy Hour was designed to attract more drinkers to the bar, in which case it may be required that patrons order an alcoholic beverage or sit at the bar during their visit to be considered true Happy Hour customers. In other words, your kid will likely not receive a discount on their grilled cheese, but your beer and buffalo chicken wings might be $5 off the original price.