10 US States That US Residents are Moving Into!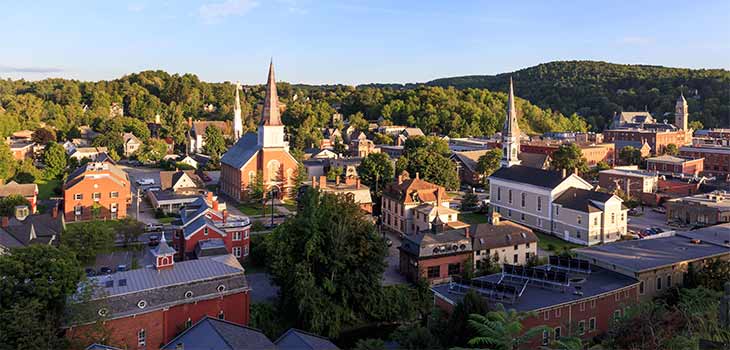 Every year, thousands of US residents choose to move across state lines. Some residents move for work, while others are retirees looking for the perfect place to spend their golden years. While some states have experienced a huge influx of population, others have lost more residents that they've gained. If you're curious about where most Americans are moving, United Van Lines conducts a survey every year to see which states have the largest inbound population. In their 41st annual survey in 2017, they learned that many Americans are moving to Mountain West states. These states are especially popular with retirees. If you're wondering which states are the most popular, here are the 10 states that gained the largest influx of new residents in 2017.
1) Vermont
The Green Mountain State is the only Northeastern state that received a high inbound population in 2017. According to United Van Lines' survey, 68% of moves in Vermont were inbound, and only 32% were outbound, meaning Vermont gained far more residents than it lost. Retirees are one of the largest groups moving into Vermont—in total, 28.57% of inbound moves were retirees. Many people also moved to Vermont for the state's lifestyle—25% of moves were for this reason. Vermont also gained many new residents in 2016. According to the US Census Bureau's American Community Survey, 3.4% of Vermont residents moved to the state in 2016, which is a higher percentage than many other states. In recent years, Vermont has become a very popular state to move to.

Click below to share this article.