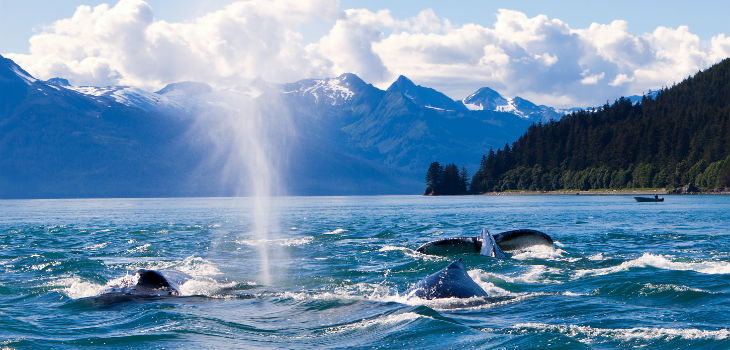 You work hard for your money and you want to keep as much of it as possible.  Unfortunately, if you live in certain states, a large portion of your income goes towards paying taxes. The good news is that if you are willing to pack your bags and make the move, there are some wonderful states in our great USA where you keep a lot more of your income. These 10 states take the least money from their residents in the form of taxes.
1) Alaska
There are very few reasons to not move to Alaska. It is incredibly beautiful, full of nature, and offers some of the most inexpensive tax rates in the nation. There is no state income tax, and no state sales tax, which is absolutely incredible. They also give any legal resident of a year or more a "Permanent Fund Dividend" annually that can equal up to $8,000 for a family of four. Additionally, while local jurisdictions are able to impose sales taxes up to 7.5%, most do not, including Anchorage, the largest city in the state. The property tax is higher than the other states on this list, but they are far from the highest in the nation. All in all, Alaska has so much to offer– in many different areas.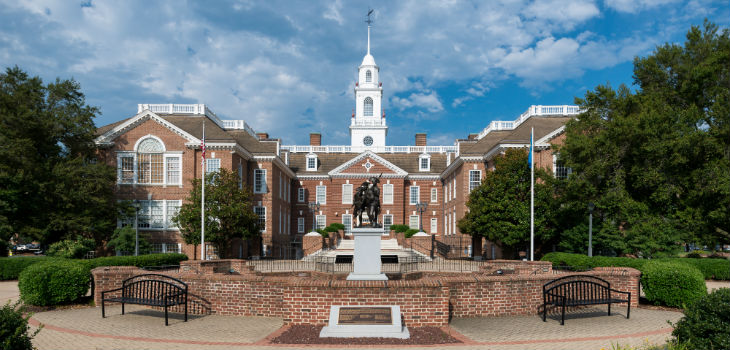 2) Delaware
Even though Delaware is inlaid in the highest tax area of the nation (the Northeast), the first state in the Union remains one of the cheapest to live in tax-wise. The highest income tax bracket starts at $60,000/year with a rate of only 6.6%. Like Alaska, Delaware imposes absolutely no sales tax, so even visiting for a shopping spree is an attractive option. The property tax rate is the fourth-lowest in the nation as well, so it won't hurt the pocket book too much to own a home. Like the Wyoming beer tax, Delaware has a 16 cent per gallon tax on beer, which is incredibly low compared to many other states in the country. If you're into history, no sales tax, and inexpensive property tax rates, Delaware is the place for you.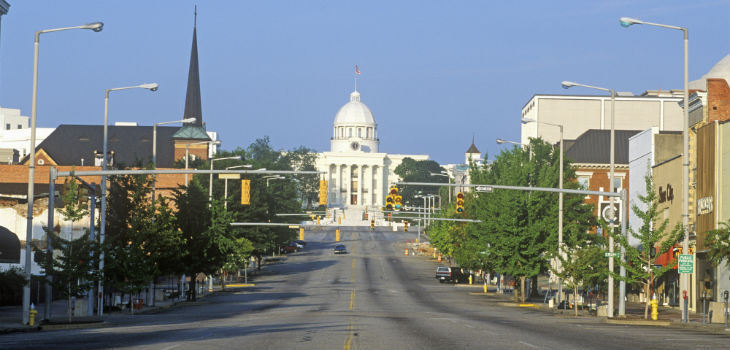 3) Alabama
The biggest and best tax break Alabama has to offer comes in the way of property taxes, which are the lowest in the continental US (Only Hawaii's are less, which can be contributed to the ridiculously high prices for property in the state). The sales tax is only 4%, but food is taxable, and local taxes can be added to equal a combined rate of 8.9%, which is one of the highest in the nation. Prescriptions are excluded. The highest income tax is only 5%, imposed after a single person makes more than $3,000/year or $6,000 for a married couple. An interesting leg-up is that Alabamans are able to deduct their federal income tax from their taxable state income, which definitely saves you some money. With ocean fronts and down-home hospitality added to the mix, Alabama is a great place to call home.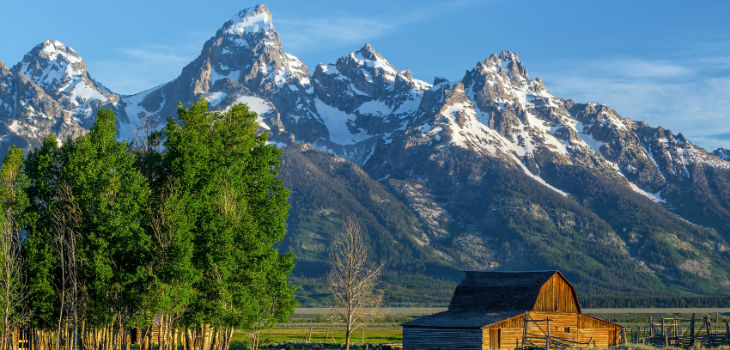 4) Wyoming
Even though the price of gas is declining, Wyoming is still creating enough revenue to keep the rate of taxes extremely low. Like many other states on this list, there is no state income tax, which is a great incentive to move to this beautiful state. Additionally, the sales tax is only 4%, three and a half percentage points below the highest in the nation. To make the deal even sweeter, the property tax rate is the eighth-lowest in America. Gas taxes are 6 cents below the national average of 30 cents and, most interestingly, the beer tax in Wyoming is the lowest in the US. So, if you are looking to own a great amount of property and pay no income tax, Wyoming is a state you should definitely look into for residency.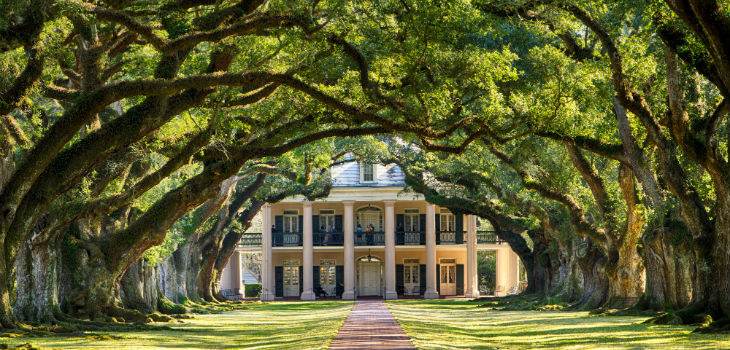 5) Louisiana
Louisiana's state income tax is very minimal, with the highest tax bracket having a rate of only 6% which starts at $50,000 for single filers and $100,000 a year for married couples. Gas taxes are only 20 cents per gallon, 10 cents below national average. Just like Alabama, Louisiana residents can deduct their federal income taxes from their taxable income for state income taxes. They boast the third-lowest property tax and have a low sales tax of only 4%. However, the one downside is that local jurisdictions can add taxes that combine to make the total sales tax rate equal 11% which is startlingly high. However, with all of the other tax breaks you would be receiving, you may be able to overlook this fact easily.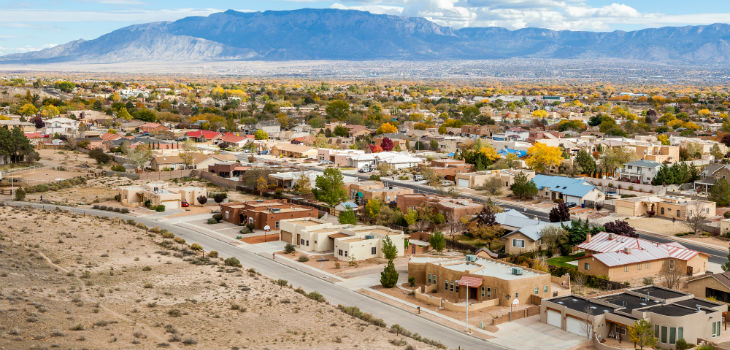 6) New Mexico
New Mexico is known for its dry heat and commonly-sighted roadrunners, but it should also be known for its low cost-of-living. The state income tax is a measly 4.9% on annual incomes over $16,000 for one person, $24,000 for joint. Also, the most interesting tax break comes for the elderly– particularly those over the age of 100, who are completely exempt from income tax. There is a sales tax on food, but not prescription drugs. The biggest tax benefit in New Mexico has to be for vehicles, which is only 3%. Gas tax is the same as Arizona– only 19 cents per gallon. The sales tax is also just over 5%, which is also very low compared to other states. It is safe to say that New Mexico has tax benefits in every area and should be on your places to check out.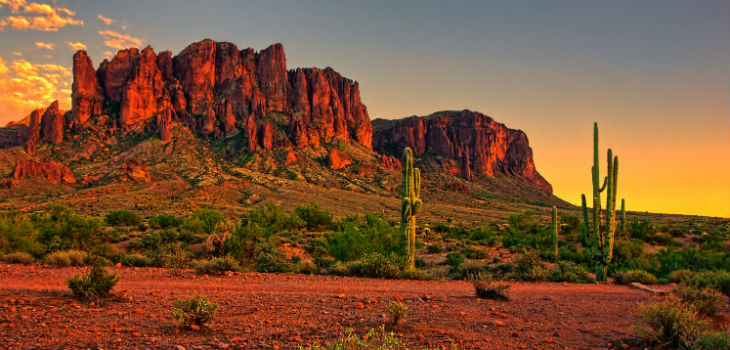 7) Arizona
Living in Arizona is a breeze tax-wise, which is nice on those 110 degree days. The income tax on salaries over $10,000/year is only 4.59%, one of the lowest in the nation. The gas tax is extremely low as well, which is great if you tend to have a longer commute for work. Additionally, Arizona has the 16th-lowest property tax in the nation (looking for a summer home?). Groceries and prescriptions are exempt from state sales tax, although they are subject to local and county taxes, which range from 2.57% to 5.3% depending on the area. Like many of the states on this list, there is an annual tax on vehicles, related to the car's value that goes down as the value of the vehicle goes down.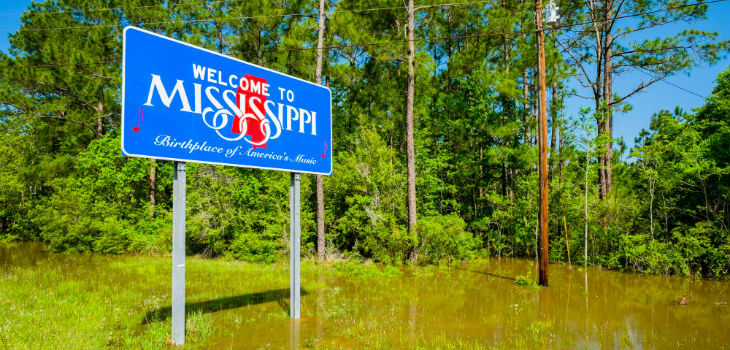 8) Mississippi
Mississippi has a 5% income tax that starts fairly early– after income exceeds $10,000/year. They also impose sales tax on groceries, which most states do not. The sales tax is 7% which is the highest sales tax in the nation, second to California. However, there are many benefits to be had here, which is why this state makes the list. There are several unique products that are tax exempt, including newspapers, residential utilities, and most importantly, motor fuel. Mississippi also has the 17th lowest property tax in the nation, right after Arizona. The vehicle taxes are two percentage points under the general rate, at 5%. These benefits could easily outweigh the other tax rates which are just about average.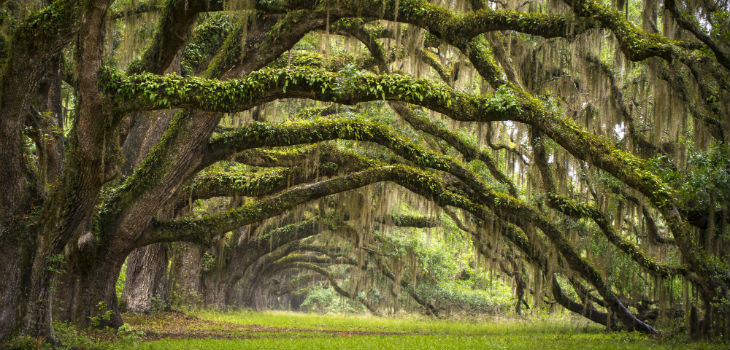 9) South Carolina
With some of the lowest gas taxes in the nation, this would be the ideal place to move if you plan on driving around often. The state sales tax is only 6% which is also startling low. The sales tax for vehicles is a slim 5%. However, there is a yearly levy placed on each vehicle you own, determined by the value of the car. Another downside to living in South Carolina might be the income tax. After a SC citizen hits $14,400 in annual income, the tax rate increases to 7%– where some other states do not even have an income tax. Buying a summer home here might be the best of both worlds, where you enjoy inexpensive gas and property taxes without paying the income or vehicle owner expenses.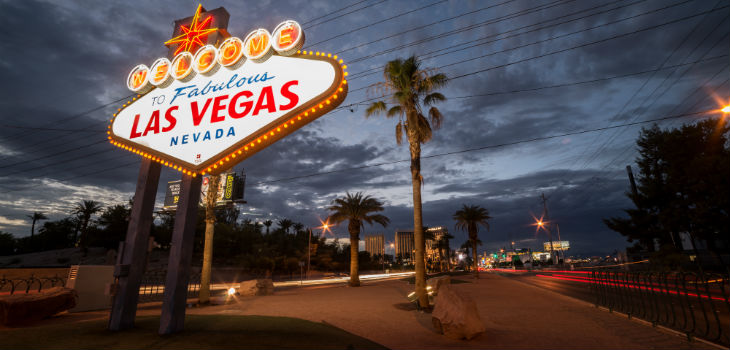 10) Nevada
Nevada has much more to offer than casinos and shows, especially in the ways of tax cuts. It is one of the 9 states in America that do not impose a state income tax, which is huge contributor to tax pay in most areas. Additionally, there are no taxes imposed on either food or prescriptions, which greatly reduces the general cost of living in this Southwestern state. One of the downsides of this seemingly sweet deal is that the tax on gas is 34 cents per gallon, which is slightly over the national average of 30 cents per gallon. There is also a vehicle owner's tax, based on age and value. Depending on what you're looking for in tax breaks, Nevada could definitely be the state for you.