We've all seen the terrifying footage on the news of ravaging hurricanes, floods, wildfires and volcanic eruptions. It's heartbreaking to see people caught either unaware of the severity, or unprepared for it. While it may be hard to imagine (until it happens to you) being forced from your home by rising water or wildfires, it's better to be safe than sorry. What would you do if you knew that one of these natural disasters was heading for you? Even if you just lose power for a few days, how are you going to cook your food? How are you going to store it? Do you have enough water? Are you prepared to evacuate if necessary? To help you in case of emergency, here are 9 ways to prepare for a natural disaster.

1) Create a Plan and Discussion
Probably one of the most important things you can do is have a plan. This way, you will not be caught off guard. Creating a plan for your household in case a disaster occurs should include information such as out of town contacts, household information, childcare contact information, workplace and other emergency contingencies. Do not forget to add your shelter plans and evacuation routes as well. Also, make sure that everyone knows the way to respond in case the event happens. Make sure you identify the safest spots for each kind of disaster. If you are living near a waterway or dam, have a plan for food and other essential that you might need. Most importantly, don't be stubborn if an evacuation order is in place. It's there for a reason, and you could be endangering your life and that of your family. When in doubt, get out!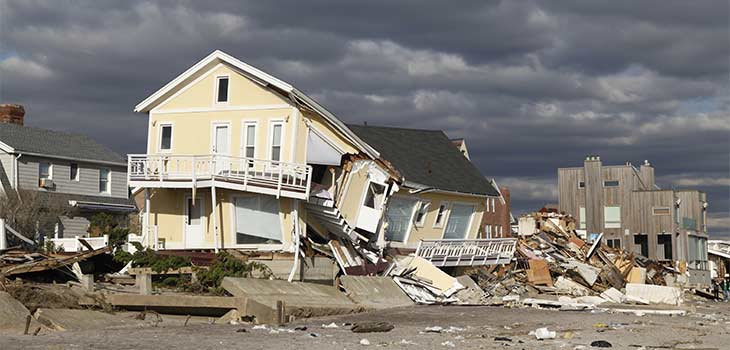 2) Gather the Most Essential Items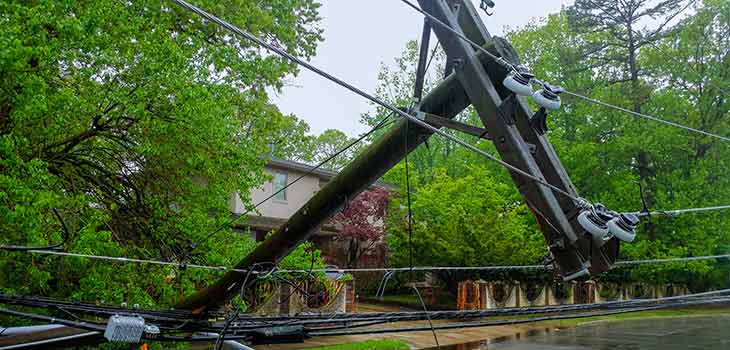 One tip is to have what is called a "Go Bag" ready at all times, with essential items like two or three changes of clothes, maps, an extra phone or charger, water and any essential medications. Keep an empty bag ready to quickly gather prescription medicine and other essentials. You should plan on taking at least a three-day supply of food water if you need to evacuate. A two-week supply is recommended if you are at riding it out at home. Plan for power outages with extra propane or charcoal to cook with. Don't count on natural gas for cooking, as it could be shut off for any number of reasons or safety concerns. The most important thing is safety and survival. If you don't think it's safe to stay, all the home preparation won't matter if your home is destroyed with you in it!

3) Identify Warnings and Evacuation Routes
When it comes to natural disasters, sirens are generally very inefficient unless you live in an area where storm sirens are essential. These days alerts sent to smart phones are the quickest way to learn of impending danger. However, power outages can knock out cell towers making your smart phone all but useless. For a reasonable price you can purchase a storm radio, which can tune to many emergency channels including N.O.A.A. (National Oceanic & Atmospheric Administration) for accurate up to the minute information. Know where you're going if you have to evacuate and map every route possible to get there. Always have a back up plan such as trains or ferries if you can't get out by car. The most important thing is to be prepared in any event. Being unprepared is how people end up in dire situations.
4) Use Waterproof LED Lights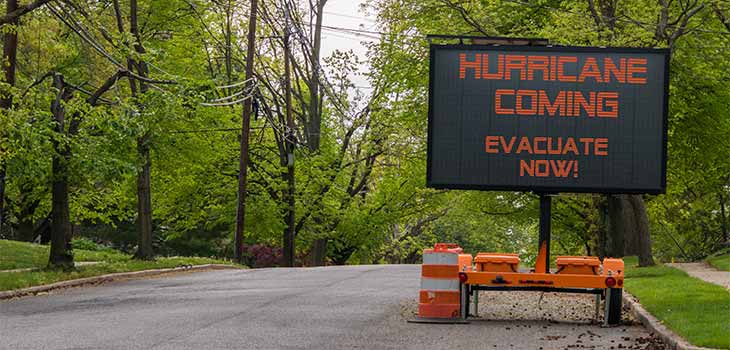 In case there is no electricity then battery operated lights are very important. This will not only keep your hands free to assist others but will also help you work even if you are exposed to water. They are also more durable, shock resistant, and consume a very small amount of energy. These will allow you to see more clearly without blinding you. Halogen lanterns are also a great way to light up in the event of power outages. Although they are more efficient that regular lanterns, always be sure to have plenty of batteries on hand, you never know just how bad a storm is going to be until it hits. Candles and oil lamps should only be used as a last resort. And most importantly, never run a generator indoors. Many people who survive a storm end up dying of carbon monoxide poisoning by doing this.
5) Determine a Meeting Place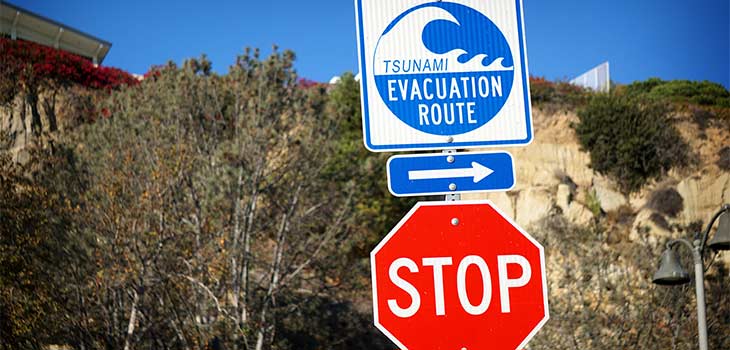 When your family is spread out during your daily routines of work, school etc. it's important to have designated meeting places in case of emergency. Make sure to have alternates if some routes are impassable. Choose one location close to your home and inform all family members about this place. In case of an emergency, you need to arrange to meet at the closest location possible and have an out of town location as a backup in case the disaster prevents you from meeting at the first location. During emergencies, text messages are much more dependable than phone calls. Stay tuned to a local news radio station for up to the minute information. Also, if you are aware of impending danger or a storm, try to communicate before the worst happens so all family members know to go the designated meeting place, instead of going home.
6) Know Your Area
This may sound silly to some. After all, you live there so how could you not know your area? However, many people are only familiar with the main routes that take them where they need to go, like work, school and shopping for example. Take some time to explore some back roads and alternate routes to the places you go. Also, find out what locations you can go to for shelter in the event that you can no longer stay in your home or can't get home when disaster strikes. If you're new to an area, finding out what kind of natural disasters that may frequent your area will greatly help you know how to be prepared. Lastly, practice your escape routes. Pay attention to "Evacuation Route" signs on the highway, and make sure everyone in your family knows where they are, in case your evacuation occurs separately.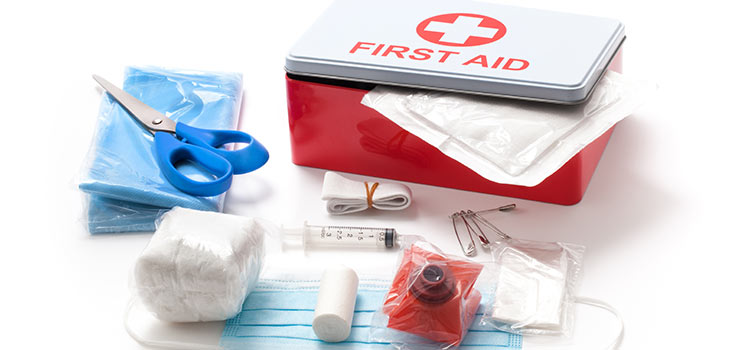 7) Have an Emergency Kit Ready
Aside from water and food, you should include a first aid kit and necessary medicines. Over the counter and prescription drugs should be put in the kit. Also, add basic first aid items such as scissors, antiseptic ointment, bandages and a suture kit. Pack extra glasses or contact lenses with cleaning solutions and any other supplies that you may need in case of an emergency. You should also include any prescription medicine and a field medicine book for quick reference, in case you may need to learn on the fly. It's also a good idea to keep some cash in your emergency kit. During such emergencies ATM's may not be working. To ensure your food and medical supplies last long make sure you store them in a cool, dry place. Invest in a quality, lockable cooler to keep your supplies dry and ready to grab and go.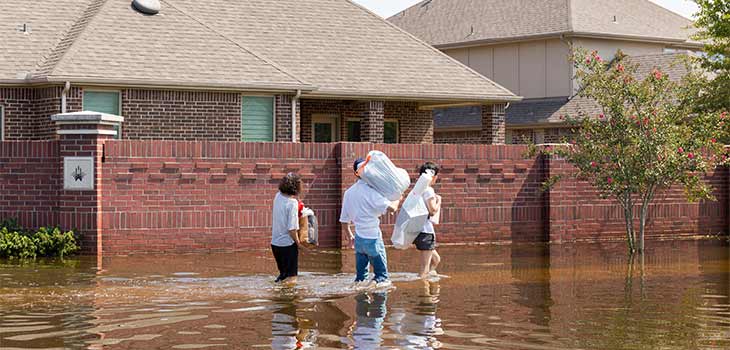 8) Protect Your Health and Hygiene Items
One important thing to be prepared for is personal hygiene. During a flood everything in or on the ground mixes with the rising water to make a toxic mix of biological threats to your body. Make sure you pack hygiene items to keep clean and germ free. Personal hygiene products such as hand sanitizers, body and hand wipes, and toiletries should be included. Zip loc bags are a good way to keep these items clean and dry. These will help to keep your family clean and healthy. You should also include rubbing alcohol to kill any germs, as well as packs of clean tissues and towels. If you have kids in diapers, don't forget to include plenty of those along with baby wipes. Keeping things clean and dry is essential. You can also invest in waterproof bags which will keep everything clean and dry even if submerged in water.
9) Wait for the Calm After the Storm
The recent impact of Hurricane Florence shows us that storms or disasters can keep causing damage long after it is over. For over a week after hurricane Florence passed, flood waters continued to rise as draining water caused rivers and streams to overflow. Earthquakes can have after shocks and long after wild fires are extinguished the threat of landslides are a distinct possibility. Monitor emergency radio and local weather stations to assess the situation. Avoid using candles and never leave them unattended. Try to use flashlights and battery-operated lanterns instead. If you were evacuated, check with the authorities and ask them whether it's safe to return home. You'll also want to be sure the roads have re-opened before attempting to return home. Don't be in a hurry to get back to see the damage to your house. Safety is number one. The house and belongings can be replaced. You can't!