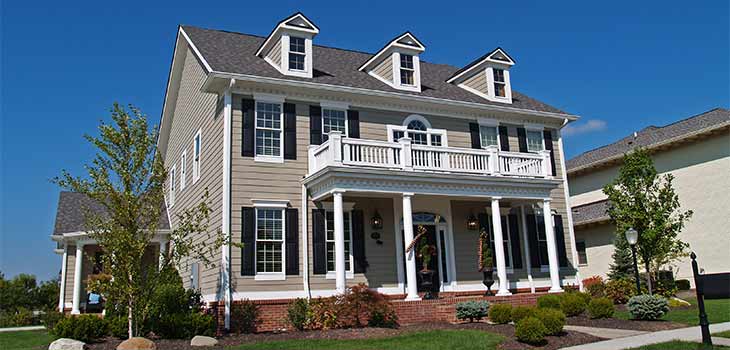 When you're buying your first home, there are many factors to consider, from the cost of the house to job prospects in the area. To help new homebuyers, NerdWallet put out a list of the best places in the U.S. to buy your first house. They chose these towns based on the affordability of houses, the livability of the towns, and the stability of the house prices. In the end, they found that suburban towns are usually the most affordable to live in. They also found that states off the coasts typically have more affordable housing and jobs, and they often have good schools. If you need help choosing where to buy your first home, check out these nine towns.
1) Carmel, Indiana
Over the past two decades, the Indianapolis suburb of Carmel has almost doubled in size. There are now approximately 88,000 residents. People are attracted to Carmel because of its stable job market. The town has a low unemployment rate of 3.5 percent. It's home to over 40 corporate headquarters. The town of Carmel also has a thriving arts and culture scene. Many of the town's galleries are in the Carmel Arts & Design District in Old Town Caramel. This area has a variety of galleries and showrooms displaying works from well-known artists. They also hold the Guinness World Record for "World's Smallest Children's Gallery." The town of Carmel also has twelve beautiful parks and numerous shops and restaurants in the Carmel City Center. The median home price in this suburban town is $289,100.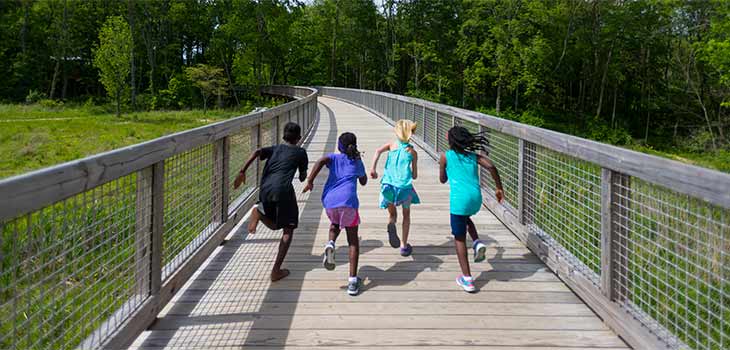 2) Fishers, Indiana
The town of Fishers, Indiana is another suburb of Indianapolis that's perfect for new homeowners. The median home price in this town is $203,500. The town of Fishers is known for their many outdoor attractions, including Conner Prairie. This 800-acre wooded property is a home to an interactive history museum. There are also exhibits that discuss Indiana's cultural and natural heritage. If you're looking for a place to go for a nice walk, check out Flat Fort Creek Park. This park has a long boardwalk that loops around the park. It also has mountain bike trails. In winter, you can sled down the park's 60-foot hill. The Nickle Plate District is another spot that's popular with Fishers residents. In summer, there are often concerts in this district's amphitheater. There are also many shops and restaurants at The Depot at Nickle Plate.
3) Johns Creek, Georgia
The Atlanta suburb of Johns Creek has a median home price of $373,300. If you work in technology, Johns Creek could be a good choice for you. The town is home to Technology Park Johns Creek, which employs over 10,000 people. The town of Johns Creek also has tons of attractions for residents. There are a wide variety of restaurants that serve cuisines from around the world, from Southern BBQ to Mediterranean to Tex-Mex. If you want to go on a walk after enjoying a delicious meal, check out the Autrey Mill Nature Preserve and Heritage Center. This preserve has 46-acres of woodlands filled with nature trails. Or, you can go golfing in one of the numerous PGA-approved courses found throughout Johns Creek. This suburban town has plenty to offer first-time home-buyers.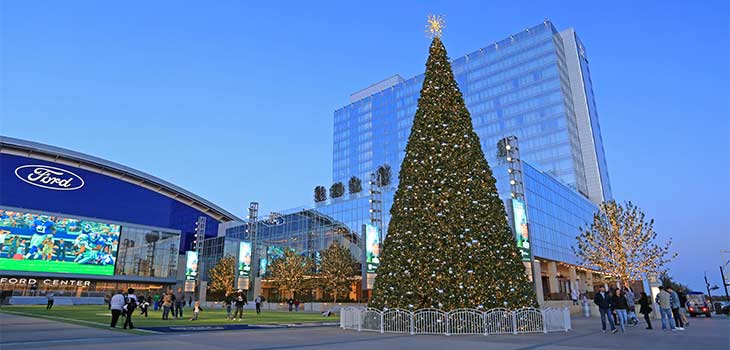 4) Frisco, Texas
If you're hoping to buy your first home in a town that's close to downtown Dallas, Frisco is a good choice for you. This suburban town of 154,000 residents is home to the Dallas Cowboys Headquarters. The median home price is $364,000. Plus, Frisco is only a 25-minute drive from both DFW International Airport and Love Field Airport. There's also lots to do in Frisco itself. The town hosts many community events throughout the year, including Christmas in the Square in December, and a food street festival in spring. Plus, every second Saturday of the month, the Texas Astronomical Society hosts a stargazing party where you can meet members of the community and get amazing views of the night sky. The town of Frisco may be large, but it still has a small-town feel to it.