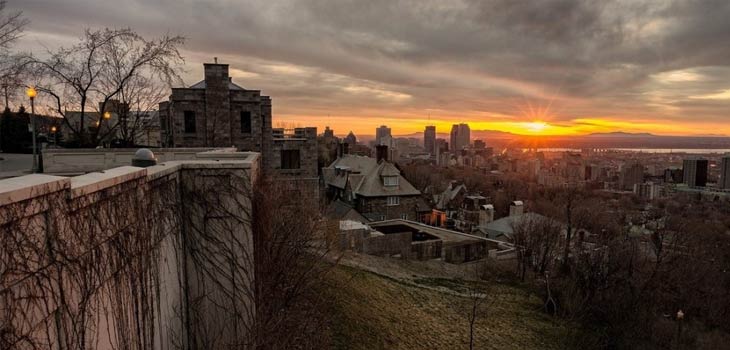 Rich people in Canada have a variety of professions, ranging from political jobs to sports careers.  Despite their differences in terms of personal and professional interests, the wealthy all seem to have one thing in common: the location of their homes. Canada's wealthiest residents generally flock to the larger cities, including Vancouver, Montreal and Toronto, where they enjoy the privacy of their sprawling retreats and urban affluence. Using numbers including average income, house cost and net worth provided by Canadian Business Magazine, we compiled a list of the 10 wealthiest neighborhoods in Canada.
1) Sunnyside & Edgehill, Westmount, Montreal
Sunnyside and Edgehill are neighborhoods located within Canada's 2nd most populated city, Montreal. The average annual income made by inhabitants is $503,935, and the average home price is $2.49 million. The average individual net worth of Sunnyside and Edgehill homeowners is the second wealthiest in Montreal and the home prices are the most expensive in the city. Massive stone homes reminiscent of English country manors sit on large wooded lots often set back upon rolling hills and terraced gardens. When not working, 17.8% of residents enjoy their time downhill skiing at nearby Bromont, a mountain less than an hour outside of Montreal, or across the U.S. border at Jay Peak, a mountain in Vermont. Both locations are known for their excellent skiing, amenities, and affluent clientele. Sunnyside and Edgehill residents are both affluent and adventure-seekers, not afraid to hit the 4,000 foot mountains in their free time.