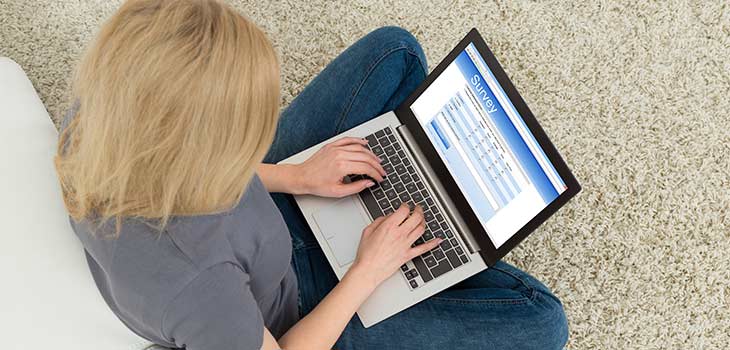 It's no easy feat to save money, especially after bills, rent, and basic necessities. Many people find there's not much in the way of "fun money" left once all is said and done. This can be a bummer, but it doesn't have to stay this way. There are some simple changes you can make today that will help you to start saving for the future. A little here and there adds up, especially if you take a good long look at where your money is going. You may realize there's lots of small ways to trim your spendings. Here are 11 of the best ways to start saving money that can generate a significant amount every month.
1) Take Online Surveys
It's not the most efficient way to make money, but it is a way to make a little cash from the couch. There are online focus groups that pay you to fill out online surveys. Most don't generate big rewards. However, if you're consistent and persistent, it's possible to collect hundreds of dollars a year in cash or gift cards to your favorite retailers or online stores. MyPoints is an easy app to access if you want to turn your time into a gift card to Wal-Mart, Starbucks, Amazon, and more. You can also be paid via PayPal. With this app, you can earn $5 by taking just 5 surveys a day. Not bad. InboxDollars is another great app for survey-takers looking for extra cash on the side. This app sends short daily surveys to your email, making it super easy for you to complete them on the go.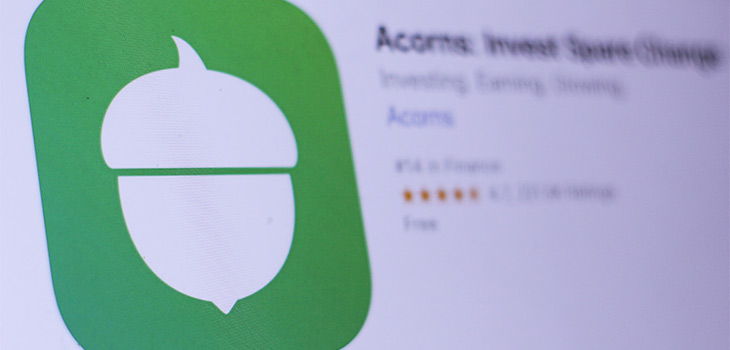 2) Get an Acorns Account
The idea behind Acorns is so simple and you actually save money without even trying. You can save your spare change in this account and the app will invest it for you! You can also make monthly deposits for as little as $5 – but that's only if you want to. There's no minimum investment required and signing up and downloading the app will take less than 5 minutes. This is really the easiest way to save money and the best part? You won't feel the dent of investing your spare change. Whenever you make a purchase (e.g. $7.23), the change that rounds up to the next dollar will be invested in Acorns. So, from this purchase you'll save and invest $0.77 cents. You can also make scheduled or one-time deposits to further grow your investment. Investing has never been so simple.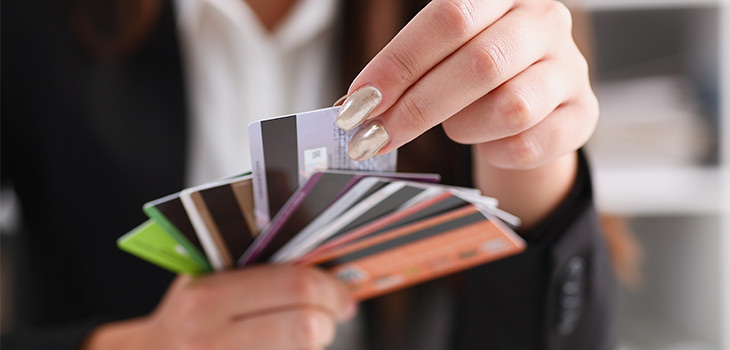 3) Review Your Credit Cards
It's normal to have more than one credit card. You've probably got two or three stashed in your wallet somewhere. Credit cards are easy to apply for and use, but are you using a card that matches your spending habits? Some cards have annual fees that aren't worth it if you don't use your card that often. Others may have cash back benefits, but with a low percentage. If you're someone who uses your credit card frequently, signing up for a card with the highest cash back percentage is definitely the most beneficial. Even an increase of an extra 1% cash back on purchases will add up over a year. Make sure your credit card is working as hard as you are to save money. The Wells Fargo Cash Wise Visa Card and the Capital One Quiksilver Card both have great sign-up bonuses and fair cashback percentages on all purchases.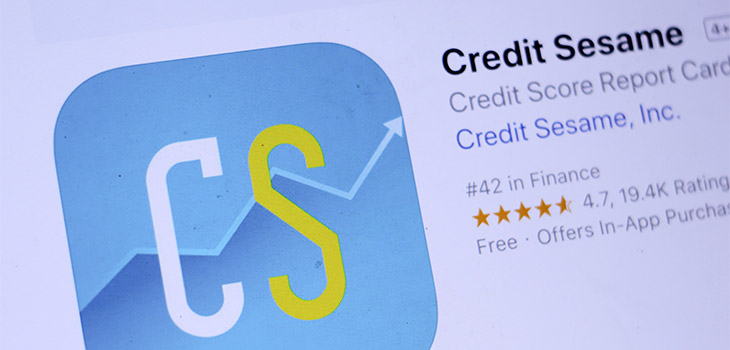 4) Get Lower Interest Rates
Speaking of credit cards, aren't the monthly interest rates insane? Sometimes just making the minimum payment means you're only making a dent in the accrued interest and not the principal balance. This is majorly defeating because it feels like you're fighting an unwinnable uphill battle. There are ways to soften the burden of credit card interest rates. First, get your credit score from the non-profit company called Credit Sesame. Not only is this report free, but they actually break down the report in terms you can understand. They also highlight areas that can be fixed and offer recommendations as to how you can raise your credit score. What's the point in all this? A higher credit score could mean lower interest rates for you down the road. This is exponentially helpful when trying to pay off credit card debt and saving you valuable money on interest rates.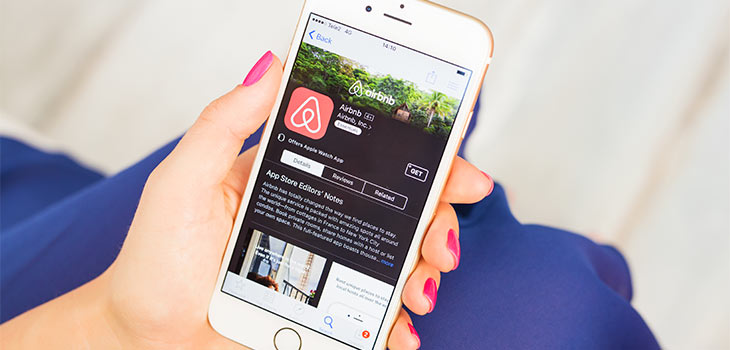 5) Share Your Space
We live in a time where sharing communities are quickly becoming the new way of life. Airbnb is a tried and true way for people to share or rent their homes or apartments with others and make money doing it. There's a certain trust that comes with this type of experience, but Airbnb takes security measures and has both excellent clients and customers with great reputations. If you've got an extra bedroom, consider posting it on Airbnb. If you can rent your room, that's literally free money in your pocket. For a better chance of someone taking interest in your room, post during high season or during a big event in your area, e.g. a concert or sporting event. If you play the perfect host (well stocked bathroom, pleasant environment, a welcoming personal touch), you'll get good reviews and increase your chances of renting your room in the future.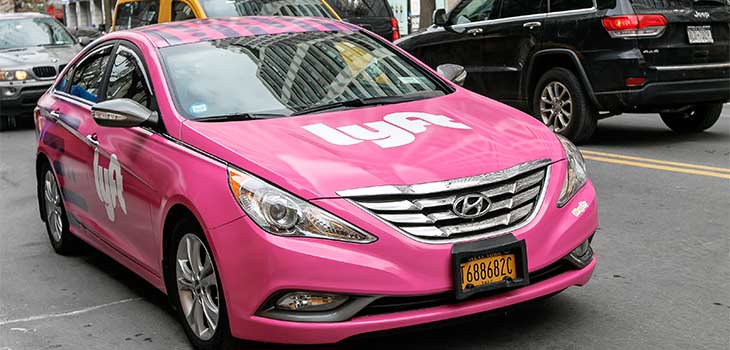 6) Join a Rideshare Community
Speaking of sharing communities, Airbnb is not the only successful one out there. Ridesharing has also become increasing popular in the last few years. Becoming a driver for companies like Uber and Lyft is a great way to make and save extra money. You'll need to pass a background check, be over 21 (varies by state or region), and drive a car that's roughly no more than 17 years old (also varies by state or region). The best part about these companies is you are your own boss. You decide when you work and how much you work. It's a great second job because flexible hours mean you can squeeze it in whenever is most convenient for you. And if your goal is to save more money, you can simply work more hours. Folks who work part-time for companies like this report making over $1,000 dollars a month.
7) Open Bank Accounts
Some banks generously offer hundreds of dollars in sign up bonuses when you open a new account with them. Chase has one of the best deals with the opportunity to earn $200 just for opening a checking account and setting up direct deposit. Take it one step further and open a savings account, deposit $10,000, maintain that balance for 90 days and you'll receive another $150. TD Bank is another institution offering a great deal. In some states, folks can receive $300 for opening a Premier Checking account that receives a minimum of $2,500 in direct deposits in the first 2 months. You can use these one-time bonuses for anything from investing in your favorite app (i.e. Acorns) or making a lump sum payment on a credit card to get your balance down. A big chunk of change is always helpful no matter how you use it.
8) Let Go
We mean this literally and in the sense of the popular app, LetGo, where you can sell just about anything. Get rid of your old clothes, furniture, electronics, or anything else that's gathering dust and taking up space. Take a good honest look at all the stuff you've got stored and assess whether or not you really need it. If you don't, snap a picture, upload it easily to LetGo, and wait for a response. If you've got a collection of DVDs or CDs that you no longer use, try posting them on more specific sites that look for these products. Decluttr is an app that will pay you to trade in your old DVDs, CDs, Blue-Rays, video games, cell phones, tablets, and iPods. You don't even need to find an individual to buy your old electronics – this app pays straight away!
9) Analyze your 401K
Chances are you've got some plan or investment account for your retirement. If you're like most Americans, chances are even bigger that you're unsure of how effective your 401K actually is. Saving money for your future and retirement is extremely important and Blooom (yes, three Os") knows this. That's why this company analyzes your 401K for free to see how it stacks up. Just securely link your 401K, 401a, 403b, 457, or TSP and answer a few questions. Blooom will check out your retirement account, hidden fees, and account allocation efficiency. Then they'll give you free advice on how to improve it. They'll even show you what you could potentially save in hidden fees by following their advice. After the analysis, you'll have the chance to sign up and pay to have Blooom manage your accounts for you. However, this is completely non-compulsory. Free analysis and advice – no string attached.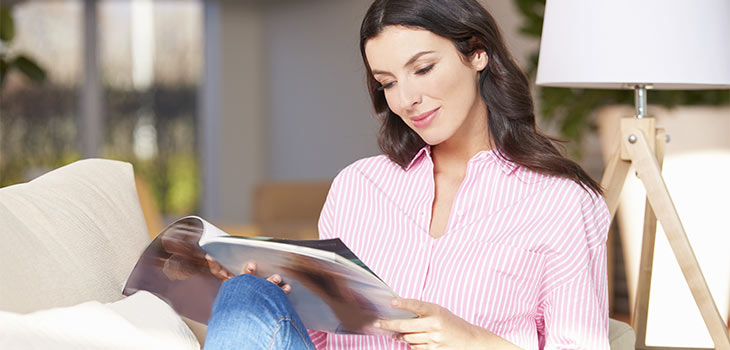 10) Cut Your Subscriptions
If you've got multiple subscriptions to different services, chances are you don't need them all. Maybe you're paying for a monthly magazine that you never read anymore. Or having Birchbox deliver little make up samples every month that you never use. There's everything from food delivery services, to boxes packed with "techie" stuff, to boxes of goodies for new mommies and babies. The list is endless. The idea is certainly nice – receiving a monthly surprise of treats in your area of interest – but is it really necessary? It's likely you don't actually need that stuff. You just like getting it. Instead, nix these subscriptions boost your savings. Your house will be less cluttered, your bank account will thank you, and you can focus on only buying what you truly need.