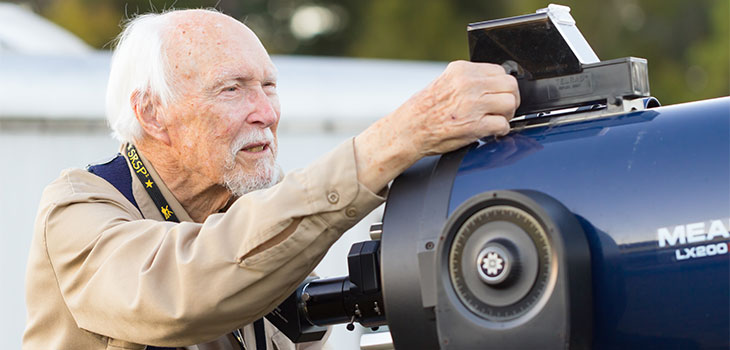 By Becky Gaunt
People are living longer and staying active. According to the World Health Organization, the average life expectancy for an American woman is 81.6 years. The average man lives 76.9 years. Because of that, the last few decades have seen some very unique retirement communities pop up, catering to niche interests. These communities play a major role in keeping the mind stimulated. They also aid in good health by keeping retirees active and offering plentiful on-site activities or a particular passionate hobby. They also run the range from fully autonomous living to at-home nursing and health care. From artists to equestrians to pilots, there is something for everyone.
1) Chiefland Astronomy Village
This is the place for astronomy lovers. Located near the Gulf, roughly three hours north of the Tampa Bay Area, stargazers flock to this lightly populated area of Florida due to the lack of light pollution. Permanent residences and empty lots aren't easy to come by. When they do go on the market, people jump at the opportunity, even buying them sight unseen. Some people maintain part-time homes there, and the community hosts stargazing events for the public too. It started in the 1980s when Billy and Alice Dodd built an observatory to set up their telescopes and cameras. Eventually they began to subdivide the land and sell to other passionate lovers of the night sky. Residents must agree to abide by light and noise rules for the community. While not officially a retirement community, it's a quiet and peaceful place and many residents are of retirement age.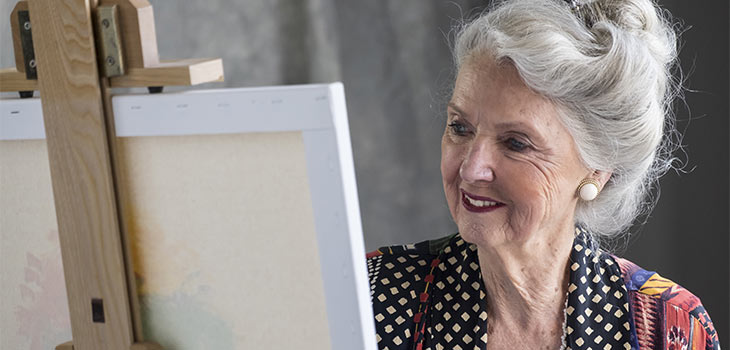 2) NoHo Senior Artist Colony
Located in North Hollywood, California is the unique NoHo Senior Artist Colony. It offers one and two-bedroom apartments to seniors 62 and older who wish to immerse themselves in a creative lifestyle. The apartments boast designer fixtures, granite counters and wood floors. The complex has an art studio, performing arts theater, literary studio, artists' lounge, and on-site community activities. The theater is professionally run. Residents have use of it when the schedule permits. Some of the professional performers have opted to reside in the colony. Additionally, there is a billiards room, terrace, fitness studio and swimming pool. Writers, artists, and actors are drawn to this colony where they can meet with like-minded neighbors and be near the buzz of the surrounding larger Los Angeles creative community where many have been working for years.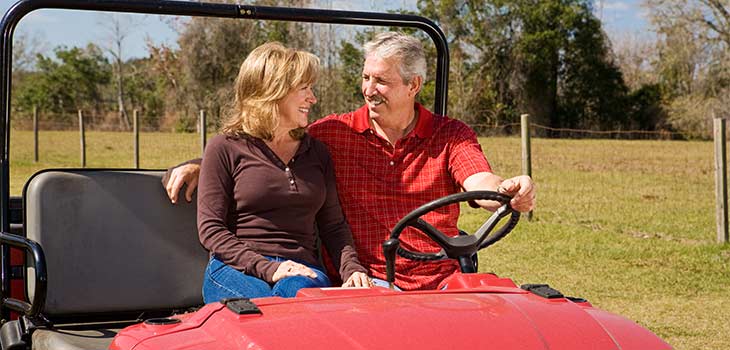 3) Lake Weir Preserve
Do you have a passion for RVing, ATVs, fast cars and other fun vehicles which aren't always welcomed by HOAs? This Florida community, near Ocala and about an hour from Orlando, is just the place for people with overcrowded driveways. This community doesn't just welcome these pastimes; it has planned for them. The houses are built with oversized garages that can accommodate as many as five cars or an RV. Residents can also opt for large parking pads to accommodate their inventory. Houses are customized, and the lots even have space for swimming pools. Additionally, the community is minutes from the beach and a national park. The unique take on an active adult community has garnered attention from Kiplinger's, Washington Post, the New York Times, and U.S. News & World Report.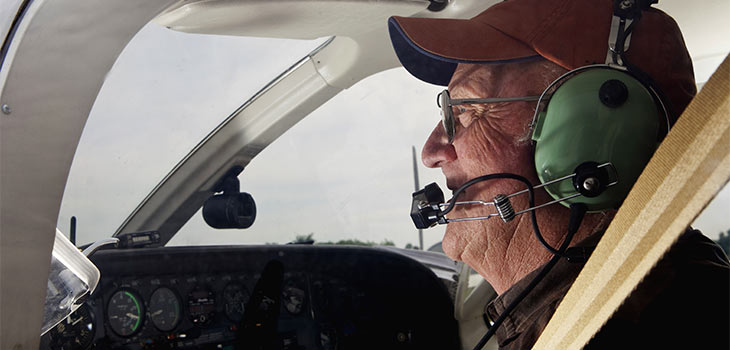 4) Spruce Creek Airpark
Aviation enthusiasts have a special enclave to retire to in Florida near Daytona Beach. Built on a former World War II Naval airfield, sits Spruce Creek Airpark. Not only does the community have a 4000-foot runway and 13 miles of taxiways, some homes are located right on them and equipped with private hangars. Other homes are built along the community's golf course or near the Spruce Creek Preserve. There are commercial hangars available for those who do not wish to live directly along the taxiway. Houses range from modest to luxury, in addition to condominium and townhouse choices. The private gated community has 24-hour security, tennis courts, parks, hiking paths, and a country club. There is an annual community bonfire and several organized activities including the flying club, quilting group, RV club, and Sunday Bikers. Residents also enjoy the proximity to Daytona's sandy beaches.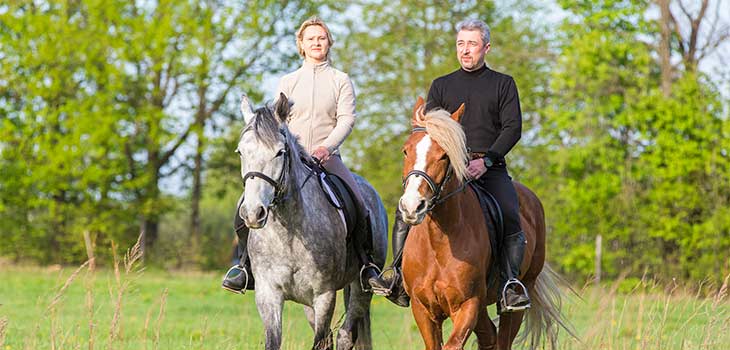 5) The Ridge at Chukker Creek
The Ridge at Chukker Creek in Aiken, South Carolina is a reserve for equestrians. The planned green community includes horse pastures, nature preserves, and a spring-fed pond. The property has a trail network, a waterfront community center, and an athletic complex with a pool, exercise equipment and tennis courts. There are community barns, but some homeowners opt to build private barns on their property. Aiken is the site of many equestrian events, including two steeplechase racing events that draw roughly 30,000 spectators. The Aiken Thoroughbred Racing Hall of Fame and Museum was established in 1977. It is housed at Hopelands Gardens, the former home of Charles and Hope Iselin. He is considered one of the greatest yachtsmen of all time. His wife was the first woman to serve on an America's Cup yacht. She also owned thoroughbred racing horses.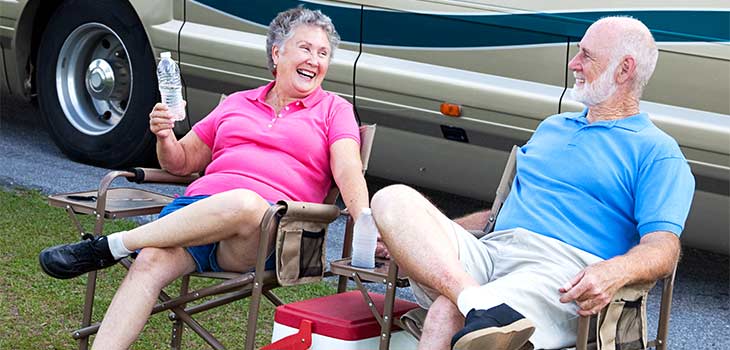 6) Escapees CARE
Located in Livingston, Texas, Escapees CARE was formed for older RV lovers. The 501(c)(3) formed in 1992 to serve the needs of retired people who enjoy spending their golden years on the road. Should you find you need temporary or long-term medical assistance, you can maintain your residence in your RV on the property. Escapees CARE assists with professional care with the goal of delaying the need for assisted living. They provide meals and snacks seven days a week, schedule medical appointments and provide transportation. They also have a daytime nurse, and offer an adult day care program. There are weekly music jams, craft activities and card games. So long as Escapees meets your level-of-care needs, you can stay indefinitely, or move on once recovered from such temporary health issues.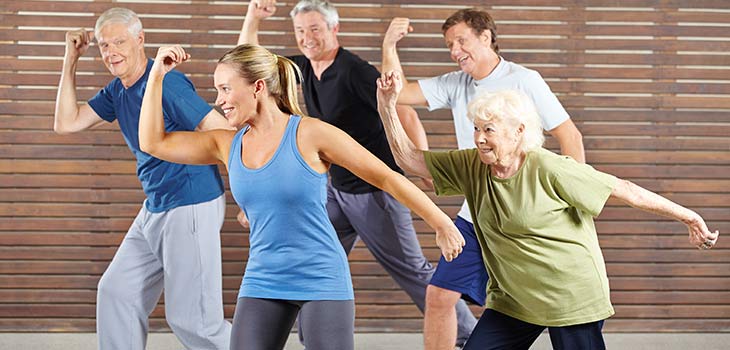 7) Lasell Village
Passionate lifetime learners may find Lasell Village, located on the campus of Lasell College in Newton, Massachusetts, a place to call home. It really is a late-in-life college experience as 450 hours of participation in classes and events is mandatory. Besides taking courses, hours can be completed via mentoring, community service, teaching or tutoring, travel study, art activities, independent study, employment, and physical fitness activities. Classes can be taken through the Village program, as part of the regular college, or even through other institutions. One and two-bedroom well-equipped apartments are available. The community offers several onsite amenities including: a post office, banking, hair salon, skilled nursing, scheduled local transportation, housekeeping, health and wellness programs, and art and dance studios. Studies have shown that such mental stimulation can improve quality and longevity of life.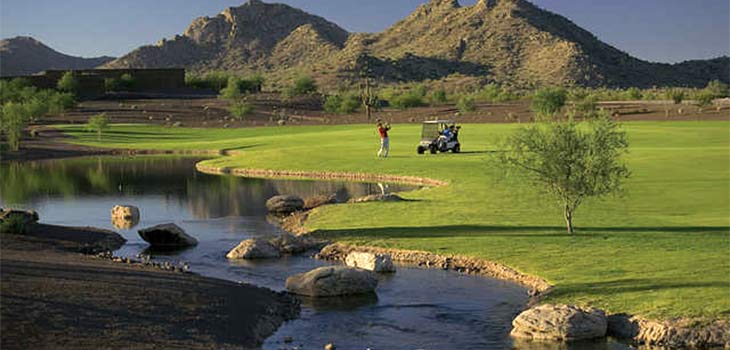 8) Sun City Festival
The warm western climate draws many retirees who are enthusiastic about the outdoors. In Buckeye, Arizona, pickleball competes with golf as the most popular activity for baby boomers. The Sun City Festival community has several pickleball clubs and the local facilities have allowed the area to host the USAPA National Tournament, as well as other tournaments. Residents enjoy resort-style living in single-story homes in the 3,100-acre 55-and-older community. They also enjoy access to 16 pickleball courts, a beach-entry pool, the recreation center, the 18-hole Copper Canyon Golf Club, a restaurant, and 30 clubs and classes. Sun City recently added an outdoor bar and expanded the patio, as well. Still not satisfied? Check out the softball stadium, woodshop, ASU Lifelong Learning Academy, or consult with the on-site activities director for other options.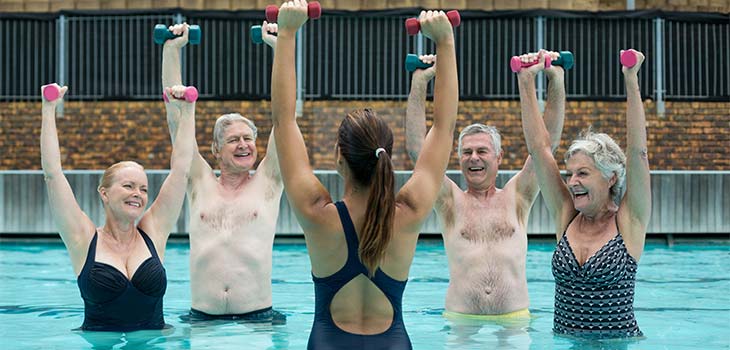 9) The Villages
Not surprisingly, Florida makes another appearance on the list with the Villages. This retirement community is so large that it is an election-stop for conservative candidates and a census-designated place spanning two counties. As of 2016, it had 157,000 residents. It has 36 executive golf courses and 12 country club championship courses. There are multiple recreation centers with pools, fitness centers and shuffleboard courts. The community also has 11 parks with dog parks and fitness trails. There is a 1,000-seat performing arts center which has hosted Jerry Lewis, Frankie Avalon and Kenny G. Nightly activities take place on the numerous town squares, and residents have access to softball fields, a polo stadium, the Lifelong Learning Center, and a woodworking shop. The Villages is located 45 miles northwest of Orlando.