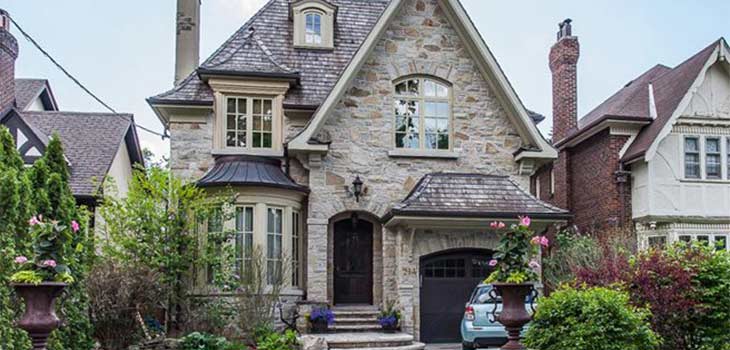 You may or may not be surprised to learn that Ontario, Canada is CHOCK full of wealthy people and affluent neighborhoods. Whether or not you were aware of the riches in this Canadian province, this list will impress even those who are already in "the know." The Toronto suburbs and the Greater Toronto Area (GTA) claim the majority of the neighborhoods on our list. From idyllic natural settings, multi-million-dollar homes, exclusive amenities, and picture-perfect residential areas, these 10 neighborhoods know how to relax in the lap of luxury.
*Statistics Canada helped to provide the numbers in terms of population and household incomes. Local real estate agencies and official town websites provided the average housing costs.
1) Forest Hill South, Toronto
As one of Toronto's most prestigious districts, Forest Hill South neighborhood owes much of its reputation to its schools. Two of Canada's highest rated schools – Upper Canada College for boys and Bishop Strachan School for girls – call this district home. Education aside, this neighborhood is very aesthetically pleasing. Lots of green spaces, well-kept public areas, and classically elegant homes from the 40s and 50s made from brick and stone make this a very desirable place to live. The average home here sells for around $2.1 million, keeping this neighborhood's reputation elite and exclusive. Of course, it makes sense that the annual average household income for the majority of the nearly 11,000 residents soars over $200,000. While it's true this neighborhood can fully function as its own entity separate from Toronto, the downtown of one of Canada's most vibrant and exciting cities is just a few kilometers away.