9 Cheapest Places to Live in Florida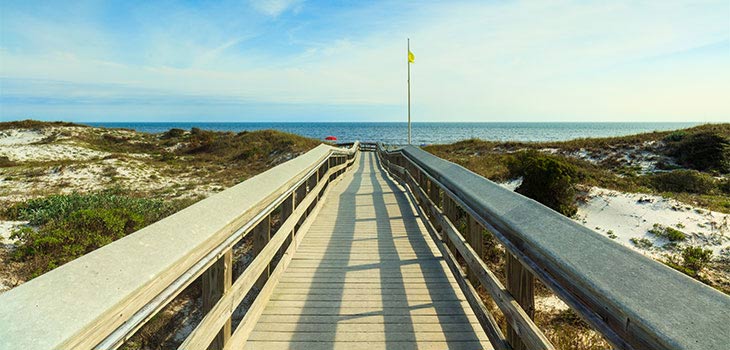 By Ann Sullivan
The "Sunshine State" has long been a destination for snowbirds looking to escape the cold north winters. Whether you're looking for a winter home, or to make a permanent move, Florida has many appealing places to live and things to do. With many desirable features, it's no wonder people are seeking homes in Florida to get the best they can get for their money. It's easy to find places that are cheap, but the trick is finding those low prices in an area that is safe and desirable. Taking that into consideration, here are 9 cheapest places to live in Florida.
1) Valparaiso
A smaller Florida community with a population of around 6,400, Valparaiso is located along the Panhandle coast. The median home price here is $157,500, well below the national average. Its cost of living is seven percent lower than the national average. Its overall crime rate is 71% lower than Florida's average. It's also home to the Heritage Museum of Northwest Florida. This small-town charmer offers some of the most beautiful parks in the county. Residents here enjoy ample opportunities for outdoor activities including swimming, boating, hiking and sports.  All parks in this community are family friendly and some are dog friendly as well. T-Pier is a popular spot among residents who are avid fishing enthusiasts. Having plenty of room for everyone, it also boasts two cleaning stations, running water and rest rooms are open 24 hours.

Click below to share this article.