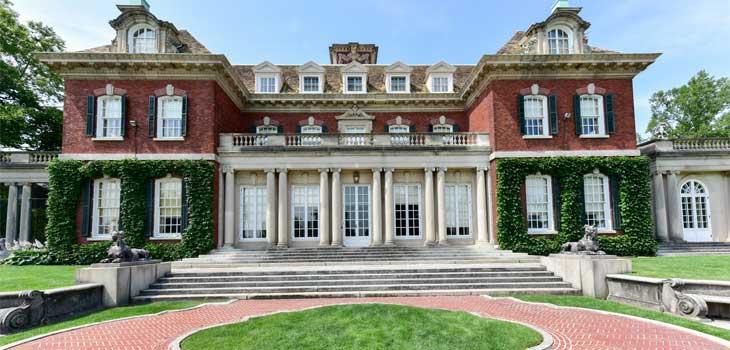 There is tremendous wealth in the United States; one of the richest nations in the world. Much of that wealth is concentrated within the big cities where many major corporations have their headquarters. What is lesser known is that some of the wealthiest places are relatively small. Some rather rural residential communities, within commuting distances of cities, have extremely wealthy residents. Other wealthy enclaves are concentrated in places that have amenities like ski resorts, beaches, or great views. Knowing where the money is can give you an advantage if you want to buy land with future resale value.
1) Zip Code 11568 (Old Westbury, NY)
There are only about 1,000 residences in Old Westbury, N.Y, but it is still one of the richest zip codes according to a recent Bloomberg report . They also boast an average net worth per household of a million and a half dollars. When you factor in that statistic it means that virtually everyone who lives there is a millionaire. The factor that influences this unusual consolidation of wealth is proximity to New York City. Not only is New York one of the world's richest cities, but it is home to many of the biggest corporations. There is exceptional wealth on New York's famous Wall Street, and Old Westbury is only 25 miles away. So it is a convenient commute to NYC for the wealthy people who call Old Westbury home but earn $300,000 or more each, per year.