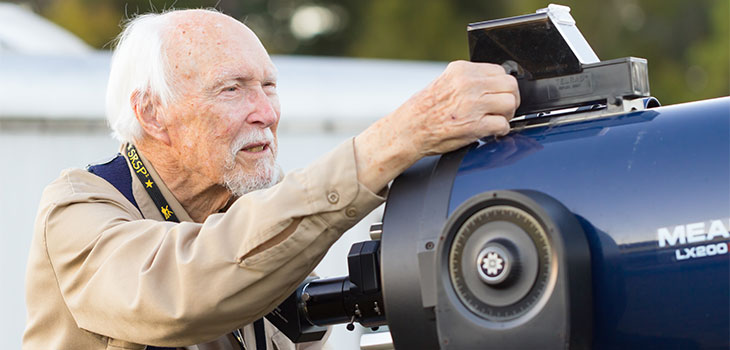 By Becky Gaunt
People are living longer and staying active. According to the World Health Organization, the average life expectancy for an American woman is 81.6 years. The average man lives 76.9 years. Because of that, the last few decades have seen some very unique retirement communities pop up, catering to niche interests. These communities play a major role in keeping the mind stimulated. They also aid in good health by keeping retirees active and offering plentiful on-site activities or a particular passionate hobby. They also run the range from fully autonomous living to at-home nursing and health care. From artists to equestrians to pilots, there is something for everyone.
1) Chiefland Astronomy Village
This is the place for astronomy lovers. Located near the Gulf, roughly three hours north of the Tampa Bay Area, stargazers flock to this lightly populated area of Florida due to the lack of light pollution. Permanent residences and empty lots aren't easy to come by. When they do go on the market, people jump at the opportunity, even buying them sight unseen. Some people maintain part-time homes there, and the community hosts stargazing events for the public too. It started in the 1980s when Billy and Alice Dodd built an observatory to set up their telescopes and cameras. Eventually they began to subdivide the land and sell to other passionate lovers of the night sky. Residents must agree to abide by light and noise rules for the community. While not officially a retirement community, it's a quiet and peaceful place and many residents are of retirement age.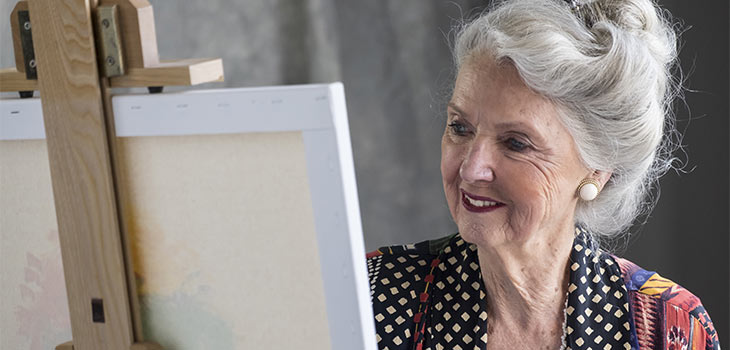 2) NoHo Senior Artist Colony
Located in North Hollywood, California is the unique NoHo Senior Artist Colony. It offers one and two-bedroom apartments to seniors 62 and older who wish to immerse themselves in a creative lifestyle. The apartments boast designer fixtures, granite counters and wood floors. The complex has an art studio, performing arts theater, literary studio, artists' lounge, and on-site community activities. The theater is professionally run. Residents have use of it when the schedule permits. Some of the professional performers have opted to reside in the colony. Additionally, there is a billiards room, terrace, fitness studio and swimming pool. Writers, artists, and actors are drawn to this colony where they can meet with like-minded neighbors and be near the buzz of the surrounding larger Los Angeles creative community where many have been working for years.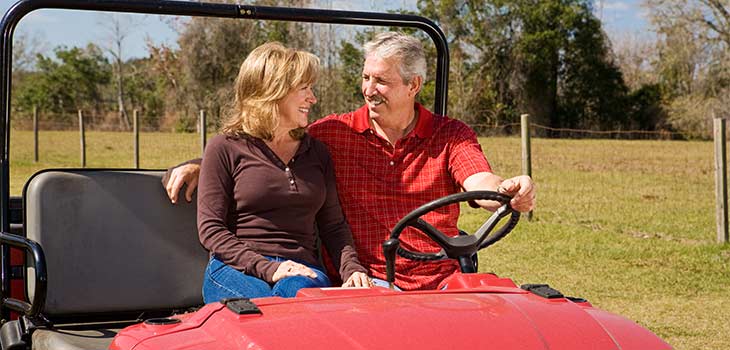 3) Lake Weir Preserve
Do you have a passion for RVing, ATVs, fast cars and other fun vehicles which aren't always welcomed by HOAs? This Florida community, near Ocala and about an hour from Orlando, is just the place for people with overcrowded driveways. This community doesn't just welcome these pastimes; it has planned for them. The houses are built with oversized garages that can accommodate as many as five cars or an RV. Residents can also opt for large parking pads to accommodate their inventory. Houses are customized, and the lots even have space for swimming pools. Additionally, the community is minutes from the beach and a national park. The unique take on an active adult community has garnered attention from Kiplinger's, Washington Post, the New York Times, and U.S. News & World Report.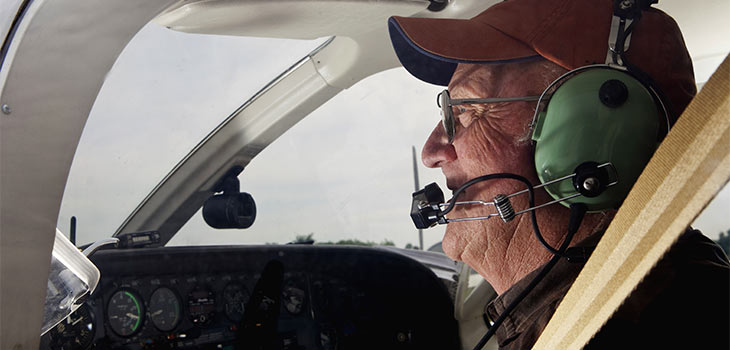 4) Spruce Creek Airpark
Aviation enthusiasts have a special enclave to retire to in Florida near Daytona Beach. Built on a former World War II Naval airfield, sits Spruce Creek Airpark. Not only does the community have a 4000-foot runway and 13 miles of taxiways, some homes are located right on them and equipped with private hangars. Other homes are built along the community's golf course or near the Spruce Creek Preserve. There are commercial hangars available for those who do not wish to live directly along the taxiway. Houses range from modest to luxury, in addition to condominium and townhouse choices. The private gated community has 24-hour security, tennis courts, parks, hiking paths, and a country club. There is an annual community bonfire and several organized activities including the flying club, quilting group, RV club, and Sunday Bikers. Residents also enjoy the proximity to Daytona's sandy beaches.