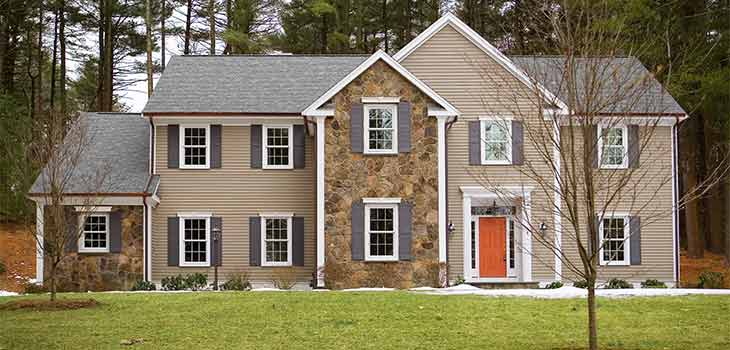 By Amanda Weiss
The northeastern United States can be a lovely place in terms of opportunity and variety of lifestyles. And like many other regions, some places tend to be wealthier than others. If you want to live where you can expect a good income, you should pay attention to those trends. While it may take some cash to settle there, you will end up reaping the financial benefits. You can find wealthy neighborhoods in different types of towns and cities all over. If Massachusetts sounds like the state for you, know that you have some great choices available. According to per capita income reports by the U.S. Census Bureau, here are the 10 wealthiest neighborhoods in Massachusetts.
1) Weston
The wealthiest neighborhood in Massachusetts is Weston, a community with a small-town feel. Located in Middlesex County, Weston has over 11,000 residents, according to City-Data. The per capita income here is a hefty $105,217. Therefore, the median home value of over $1,000,000 as reported by Niche, is relatively reasonable. There are so many resources for residents in Weston. These include churches, sports leagues, an arts society, and more. There are also some great schools, so Weston can be a good place to raise kids. Furthermore, it is quite a safe place to live. The crime rate index in Weston is far lower than that of the United States overall, according to City-Data. There is also a lower unemployment rate here than the national average, and it has been on the decline over the last few years.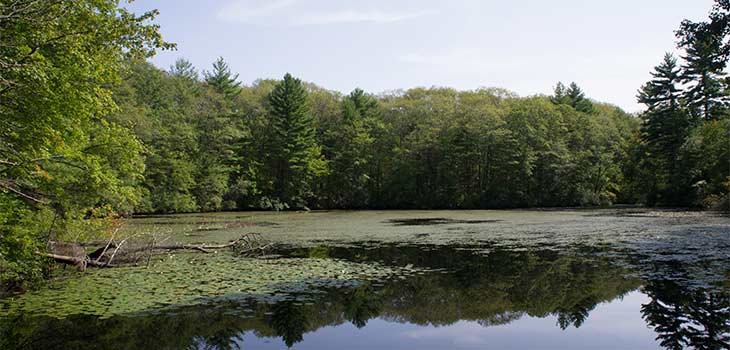 2) Dover
Dover is a pretty small Boston suburb that is both wealthy and a well-rated place to live. Residents here make a very comfortable living, with the per capita income being $89,476. Even the median household income is nearly $100,000 above the state median, according to City-Data. The people of Dover are well educated, with City-Data reporting over 99% having graduated high school and over 82% having a bachelor's degree. Some of the most common industries here include health care, social assistance, and the scientific, professional, and technical fields. Dover residents strive to keep their community in shape with their Recycling Committee. Nature lovers in Dover can spend their time out by the Charles River. Additionally, the Dover Land Conservation Trust works to protect quite a good amount of land in the community.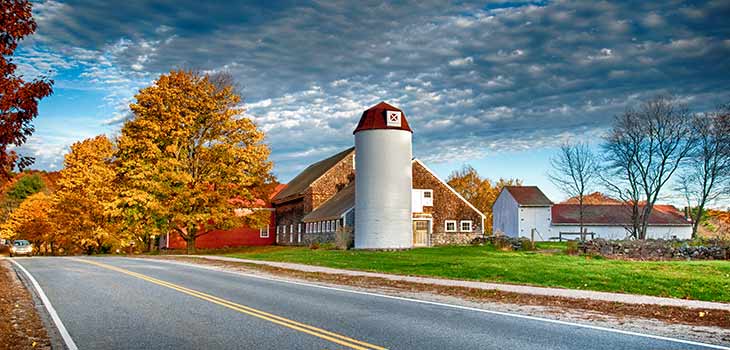 3) Carlisle
If you want to live somewhere quiet and open without forfeiting profit, you should consider moving to Carlisle. The town has a rural atmosphere, despite being home to over 5,000 people, as reported by Niche. The most common industries are in the professional, scientific, and technical fields, according to City-Data. That does seem to explain why the per capita income is so high, at $77,585. But despite the residents being in forward-thinking fields, the town itself is has very few businesses. There's a sense of prioritizing privacy over development here, and that suits some people very well. However, the town does have a public-school system that remains well-funded. Though Carlisle has a slower pace of lifestyle, its residents are provided with the resources to succeed in life.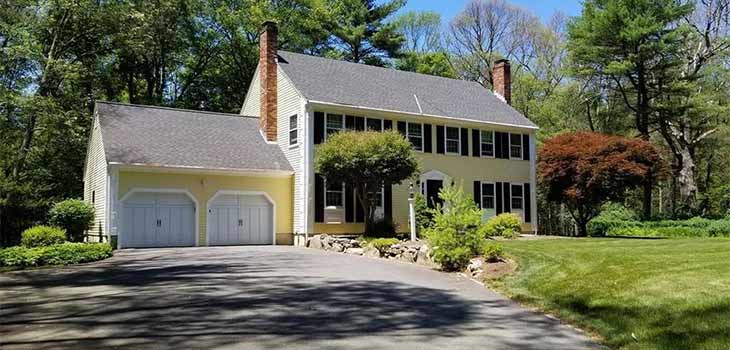 4) Sherborn
People looking to settle in a tight-knit community in Massachusetts while still earning big will enjoy Sherborn. This town, which has over 4,100 residents according to City-Data, has an old farm neighborhood atmosphere. People are well-off, with per capita income at $73,420. Not unexpectedly, however, that wealth is offset by the relatively high property taxes. Luckily, despite their financial status, residents do not brag about riches. Niche grants Sherborn an overall A rating, with one of its best attributes being great public schools. According to U.S News & World Reports, the high school is 4th best in the state. In general, this town is a good place for families with children. Sherborn has long been the site of hard cider production which was shipped out internationally. Even today, the town still produces some.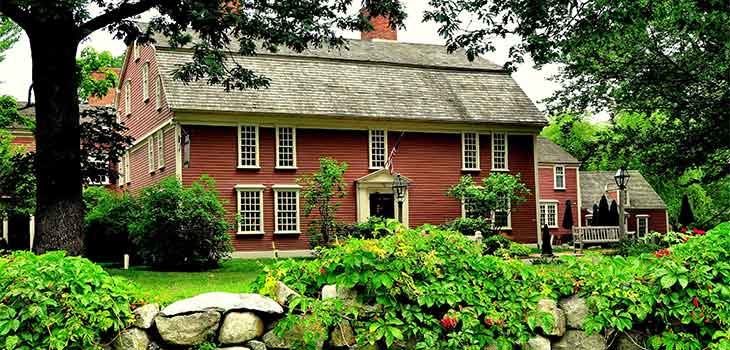 5) Sudbury
Sudbury is among the best places in Massachusetts to live and is known for its friendly residents. It's a Boston suburb with a population of nearly 18,500, according to Niche. This town is wealthy and has relatively high home values compared to Massachusetts overall. But the per capita income of $72,744 helps make up for that. Sudbury is a great place for older people, with its robust senior center and easy access to medical services. With the median age being 42.5, according to City-Data, younger residents enjoy living here too though. The town has a long history, including a 300-year-old inn that is still open in present day. In fact, this town also was an important site during the Revolutionary War. Nowadays, the community has so many resources for its residents, including a highly rated public-school system.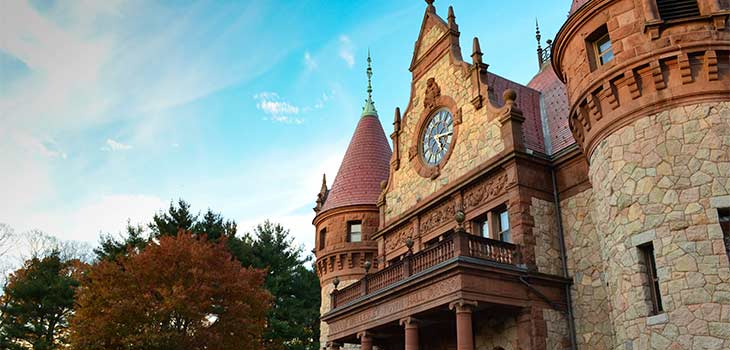 6) Wellesley
If you are looking for a somewhat bigger Boston suburb, Wellesley, with its over 28,000 residents, may be appealing. Outsiders sometimes claim that this town is a bit snobby, but that can be chalked up to misunderstanding its competitive atmosphere. Many of the residents are high up in their fields. As a result, they are quite knowledgeable and can offer a lot of insight on various topics. The per capita income is a solid $72,046. Overall, it has a nice mix of homey vibes and more upscale class. According to Niche, it is a great place for families, partially due to well-rated schools. There are fun community events, such as the annual Wellesley's Wonderful Weekend, complete with a concert and fireworks. Being close to downtown Boston, part of the town is along the Boston Marathon route, as well.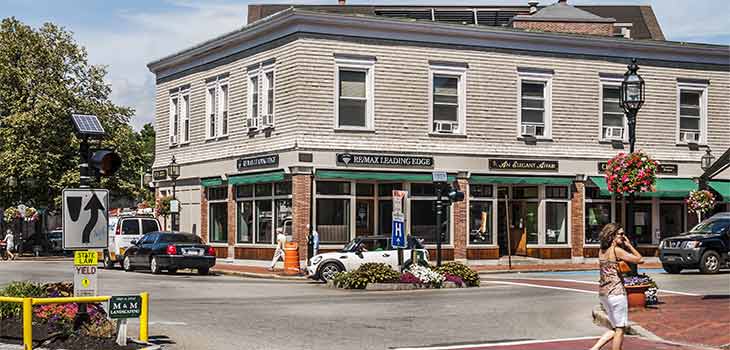 7) Winchester
You shouldn't have to sacrifice friendly neighbors for wealth. In Winchester you don't have to. Winchester is a town in Middlesex County with about 22,000 residents. Their median age is 43, according to Livability. The area is suburban and ranks well in public schools, health, fitness, and more, according to Niche. The per capita income here is a respectable $70,876. The town is pretty family-focused and has many activity options available. For instance, there are venues for winter sports and trails to walk around. Interestingly, Winchester has a sister city near Paris, and many residents have stayed in both places. Another convenient aspect of living here is that there are public transportation stops right in town. This may be helpful, since Winchester does have a walkability score of only 37/100, according to Livability.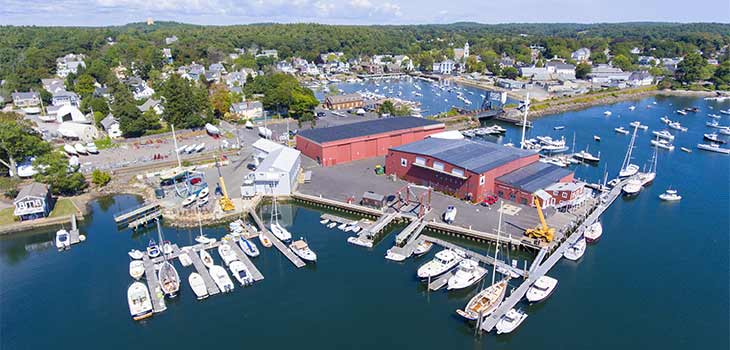 8) Manchester-by-the-Sea
Manchester-by-the-Sea has more to offer than just an iconic moniker. This town has a well-knit community that keeps the residents quite happy. Of course, the per capita income of $70,075 doesn't hurt, either. The town has over 5,000 residents of whom the median age is 47.6, according to City-Data. Manchester-by-the-Sea is a relatively safe place to live, with Niche reporting crime rates much lower than the national average. The town also has a classic New England atmosphere, ripe with fishing spots and older buildings. Additionally, Agassiz Rock Park, which spans over 100 acres of land, is located here. So, if you are drawn to natural beauty, between the park and the coast you'll be set. Intriguingly, Manchester-by-the-Sea was just Manchester up until 1989, when the decision to change the name won in a vote.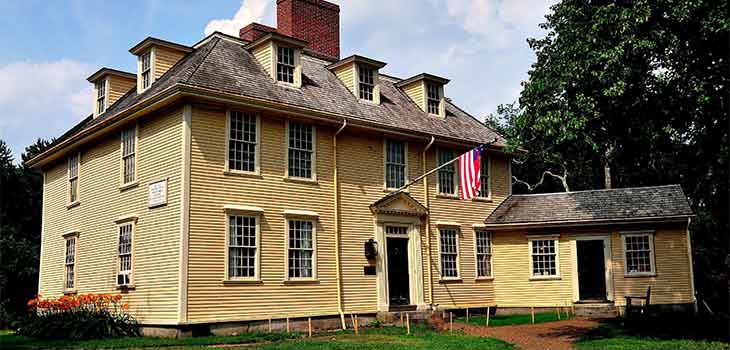 9) Lexington
Lexington has more to offer than just being a place of historical significance. It is in a prime location, near both Boston and Cambridge. According to City-Data, it's home to over 31,000 residents. Lexington offers schools that are among Massachusetts's best, so it's a good place to raise kids. In addition to this, there are also many great ways to spend your free time. For instance, Lexington is home to trails, shopping, a reservoir for swimming, and more. There are also several festivals throughout the year, including a crafts festival. Also due to the town's role in the Revolutionary War, it is the site of the Patriots Day reenactment. And living here, you don't have to worry about not being able to afford having fun, because the per capita income is $69,959.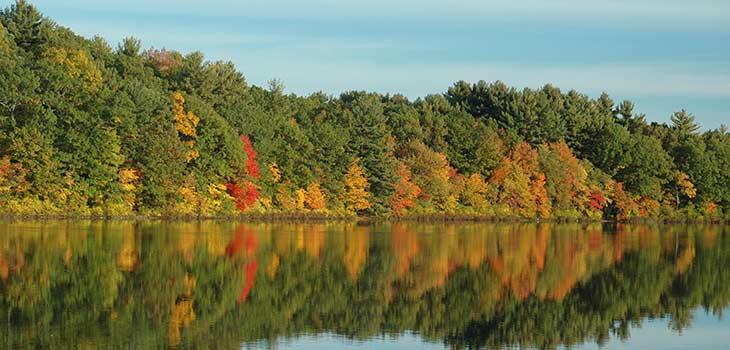 10) Boxford
If the quiet, yet wealthy, life is for you, then you should check out Boxford. This community of a few thousand residents, according to City-Data, used to be a farm town. And it has remained a relatively private neighborhood. One benefit of that is safety, as AreaVibes reports Boxford having crime rates 91% lower than Massachusetts overall. Additionally, the per capita income is $69,734, which is another positive of living here. One of the central meeting places in Boxford is the Community Store, which has a diner and a snack shop. Though Boxford itself is not the largest of towns, there are plenty of resources and amenities in neighboring areas. For instance, there are several medical centers, colleges, and public transportation stations nearby. Residents can also enjoy the library that's right in town.