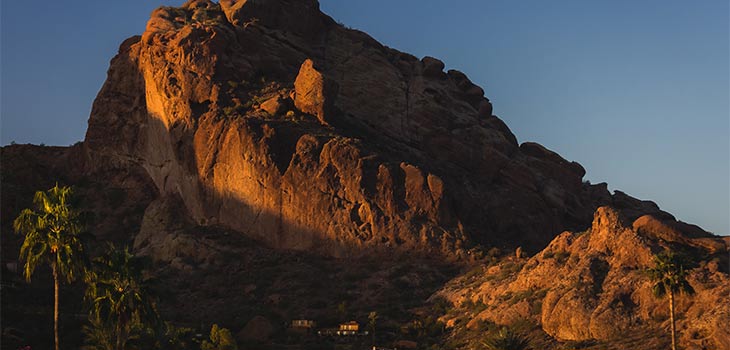 The southwest corner of the U.S. is home to a surprising number of wealthy areas. According to the U.S. Census Bureau, Arizona has some of the most expensive real estate and highest median household incomes in the country. With mild winters, striking desert landscape, and an abundance of outdoor activities, more and more people are considering settling down in Arizona. However, this lifestyle comes with a price. There are many neighborhoods in the desirable Maricopa, Pima, and Pinal counties that rank among the wealthiest in the state and the nation. If you can pay the price, large houses, safe communities, ample leisure activities, and great schools are just some of the perks you can expect from the wealthiest neighborhoods in Arizona.
1) Paradise Valley
This affluent Phoenix suburb, ideally located just 20-minutes from downtown, claims the highest household median income in the Phoenix metro area at $173,500. Framed by Mummy Mountain, Paradise Valley is nestled cozily in its foothills with Camelback Mountain and Piestewa Mountain hovering in the background. Paradise Valley is just 16.5 square miles with a population of around 14,353. Despite its small size, this neighborhood has claimed a spot as one of the state's top tourist destinations thanks to the nine resorts and three luxury golf courses inside its boundaries. Paradise Valley also appeals to families with its 11 schools and 4 medical centers. Scottsdale Fashion Square is known throughout the region as a premier shopping destination, located just 3 miles from the center of Paradise Valley. Here residents can shop top brands like Burberry, Gucci, Hugo Boss, and Tiffany & Co. It's also the hot-spot for up-scale dining.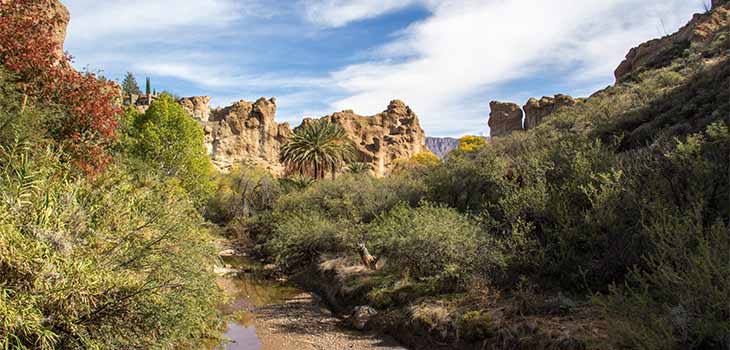 2) Queen Creek
This town inside the Maricopa and Pinal counties is self-proclaimed as the most innovatively planned, family-friendly town in Arizona. Queen Creek, with a population of roughly 35,000 and median household income of $90,000, is a desirable place to plant roots because of the strong sense of community. Queen Creek is a ''be-local eat-local'' sort of place, with many residents selling their super-fresh produce straight from their farms. A highlight is the Queen Creek Olive Mill, the only working olive farm and mill in Arizona. Residents and out-of-towners can tour the 100-acre farm, learn how olive oil is made, and taste the products in the on-site market. Queen Creek's location in the foothills of the San Tan Mountains makes outdoor activities popular and accessible. The San Tan Regional Park boasts hiking trails for all levels of experience with beautiful desert landscape and flora.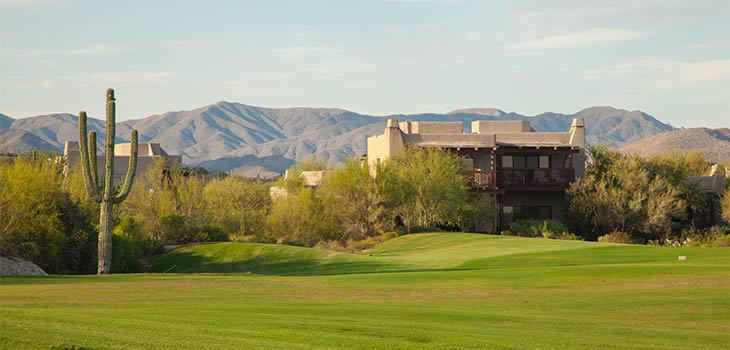 3) Carefree
The name alone sounds enticing, doesn't it? This laid-back town of 3,400 people is a picture-perfect, tight-knit community in the Phoenix suburbs with a median household income of $92,000. The immaculately designed downtown hosts art galleries, boutique shopping, and fine dining venues. One of the largest sundials in the country, The Carefree Sundial, stands 35-feet tall and serves as the town's city center. The Carefree Desert Gardens, a 4-acre botanical garden oasis located right in the downtown, is the town's pride and joy. All of the above-mentioned attractions can be accessed via the convenient Foothills Trolley. Carefree is located in the Sonoran Desert with some of the most scenic desert views and landscapes in the state. Head over the Cave Creek Regional Park and take to the trails. Craving a different kind of activity? The nearby Bartlett Lake is the top choice for water-skiing, fishing, camping, and picnicking.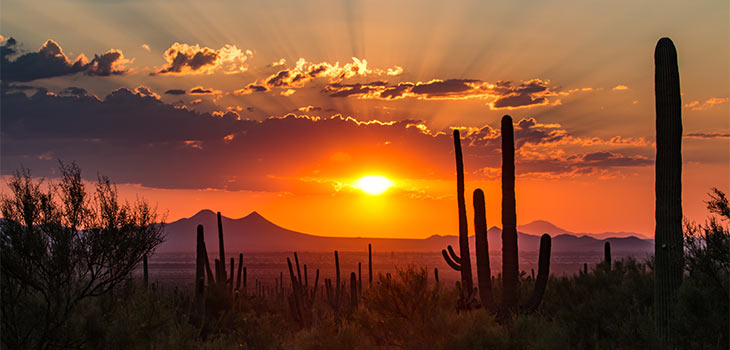 4) Catalina Foothills
In the Santa Catalina Mountain foothills, Catalina Foothills is one of the wealthiest neighborhoods in Pima county. This town has some of Arizona's most expensive properties and ranks as the 14th highest income per capita in the U.S. for communities of its size. With a population of around 50,000, residents enjoy an exclusive atmosphere, especially when it comes to their homes. The median home value is well over $400,000. This community shops at the largest shopping center in the Tucson Metro area, La Encantada. Luis Vuitton, Tiffany & Co., and Coach are just a few luxury brands found here. No problem for the average resident, whose household rakes in an average annual $80,000. Shopping is a predominant part of life here, but it's not everything. Thanks to the nearby mountain range, Santa Catalina has hiking trails with incredible views of the landscape and front row seats to spectacular sunsets.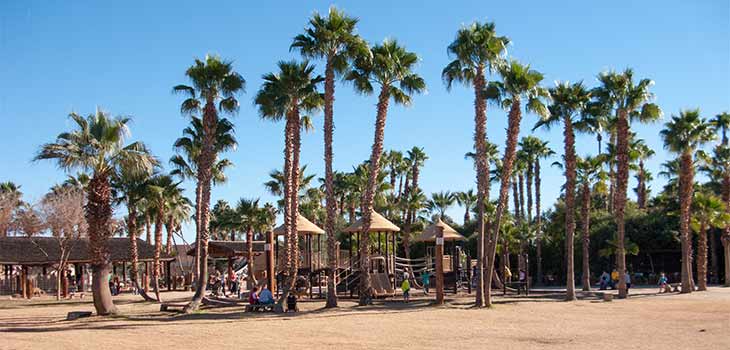 5) Litchfield Park
Forty miles west of Phoenix is Litchfield Park, a small town of 5,500 people. Folks really know their neighbors here. It's hard not to when the town is just 3.3 square miles! Litchfield Park has a small-town feel thanks to the well-maintained public areas shrouded in trees, the low crime rate, and the many locally-owned restaurants and retailers. The Wigwam Creek Shopping Center provides much of what residents need in terms of essentials. There's also a weekly farmers' market for fresh and local products. The Wigwam Resort Golf Course draws folks with its three 18-hole courses of varying degrees of difficulty. The median household income is around $85,000, and many residents here live a peaceful and satisfied life-style. Anything that residents can't find in Litchfield Park – like major league baseball games or NBA matches – are just a short drive down the road in Phoenix.