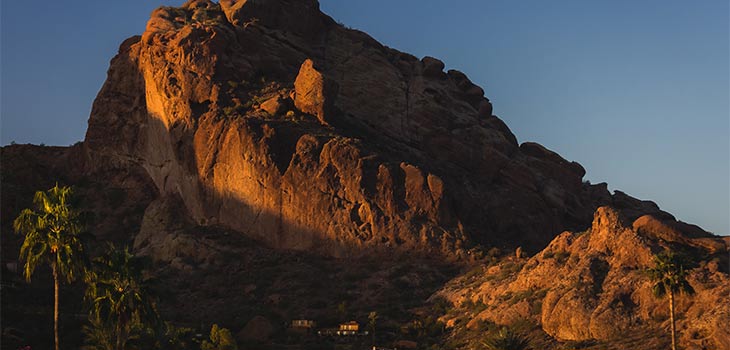 The southwest corner of the U.S. is home to a surprising number of wealthy areas. According to the U.S. Census Bureau, Arizona has some of the most expensive real estate and highest median household incomes in the country. With mild winters, striking desert landscape, and an abundance of outdoor activities, more and more people are considering settling down in Arizona. However, this lifestyle comes with a price. There are many neighborhoods in the desirable Maricopa, Pima, and Pinal counties that rank among the wealthiest in the state and the nation. If you can pay the price, large houses, safe communities, ample leisure activities, and great schools are just some of the perks you can expect from the wealthiest neighborhoods in Arizona.
1) Paradise Valley
This affluent Phoenix suburb, ideally located just 20-minutes from downtown, claims the highest household median income in the Phoenix metro area at $173,500. Framed by Mummy Mountain, Paradise Valley is nestled cozily in its foothills with Camelback Mountain and Piestewa Mountain hovering in the background. Paradise Valley is just 16.5 square miles with a population of around 14,353. Despite its small size, this neighborhood has claimed a spot as one of the state's top tourist destinations thanks to the nine resorts and three luxury golf courses inside its boundaries. Paradise Valley also appeals to families with its 11 schools and 4 medical centers. Scottsdale Fashion Square is known throughout the region as a premier shopping destination, located just 3 miles from the center of Paradise Valley. Here residents can shop top brands like Burberry, Gucci, Hugo Boss, and Tiffany & Co. It's also the hot-spot for up-scale dining.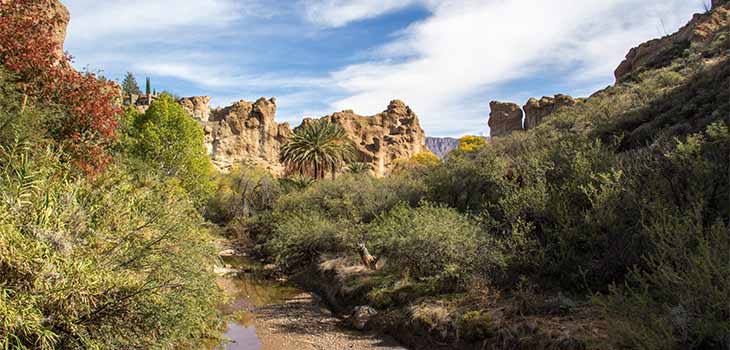 2) Queen Creek
This town inside the Maricopa and Pinal counties is self-proclaimed as the most innovatively planned, family-friendly town in Arizona. Queen Creek, with a population of roughly 35,000 and median household income of $90,000, is a desirable place to plant roots because of the strong sense of community. Queen Creek is a ''be-local eat-local'' sort of place, with many residents selling their super-fresh produce straight from their farms. A highlight is the Queen Creek Olive Mill, the only working olive farm and mill in Arizona. Residents and out-of-towners can tour the 100-acre farm, learn how olive oil is made, and taste the products in the on-site market. Queen Creek's location in the foothills of the San Tan Mountains makes outdoor activities popular and accessible. The San Tan Regional Park boasts hiking trails for all levels of experience with beautiful desert landscape and flora.