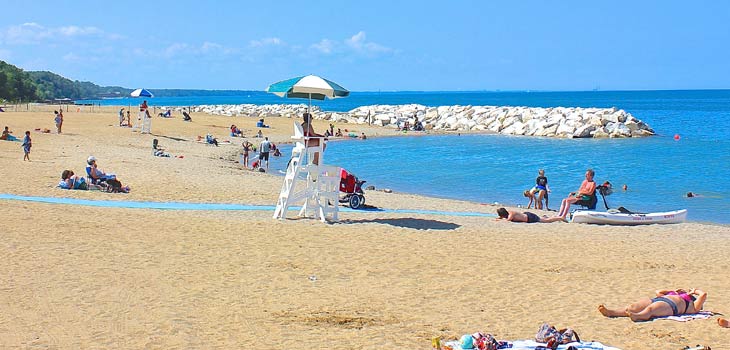 The first thing that comes to mind when thinking of Illinois is usually Chicago. Most people forget that beyond Chicago there are other cities waiting to be discovered. On the list of the 10 wealthiest neighborhoods in Illinois, according to the US Census Bureau, Chicago is not listed. These top ten cities on the list have so much to offer from hiking in Winnetka to tanning on the beach in Highland Park. Learn how the other half lives with this list of the 10 wealthiest neighborhoods in Illinois.
1) Highland Park
First on the list is Highland Park. Residents in Highland Park have enjoyed the recognition that movies like Ferris Bueller's Day Off, Sixteen Candles, and Home Alone have brought to the town. Many of its residents have gone off to Hollywood to produce well known movies such as Revenge of the Nerds.
Highland Park has a population close to 30,000 people and a per capita income of $68,888. This area calls to people from all over for its beautiful location and exciting attractions. People rave about its beautiful beaches on Lake Michigan. These beaches utilize nearly 10% of Lake Michigan's shoreline, providing a lot of space to relax and play. Also, nature programs and recreational sports can be found on these beaches. The Park District of Highland Park oversees the beaches and recreational centers to ensure that residents and visitors of all ages will be entertained.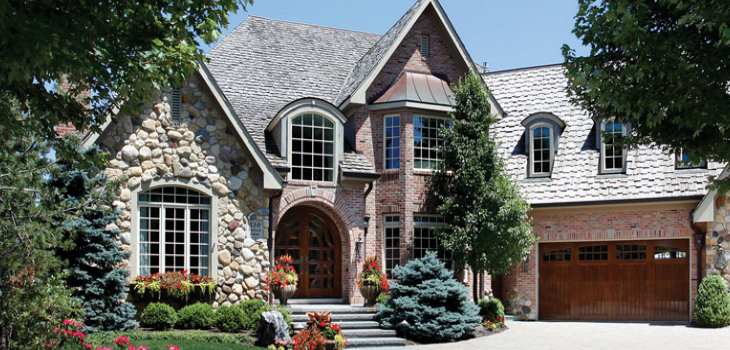 2) South Barrington
South Barrington is a small village of 4,565. This area is known to be a wealthy suburb of Chicago. Residents of this village feel very comfortable with the low crime rate, stable housing market, and high income of $75,185 per capita in South Barrington.
This small community enjoys going to the local outdoor mall or the theater. The outdoor mall known as The Arboretum of South Barrington contains over fifty stores and restaurants. Panera and Noodle & Co are just two restaurants that can be found in this mall. The relaxed and casual atmosphere allows people in South Barrington to enjoy their daily lives. Within the mall is also a theater known as iPic Theater which both residents and visitors alike enjoy. This movie theater offers comfortable chairs and an extensive food selection, making it one of the most popular places in South Barrington.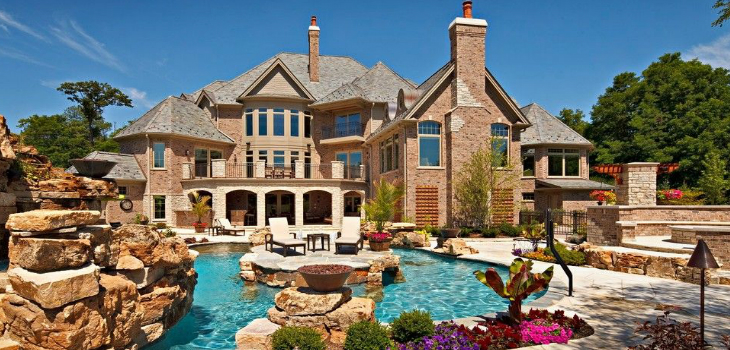 3) North Barrington
North Barrington is one of the smaller cities on this list with less than five square miles making up the entire town. Within these five miles are 1,100 homes, 3,000 residents, and two country clubs. Its not unusual to see large homes within this area with the median home value being $550,000, way above the national average of $188,900. On average the per capita income in this area is $78,326.
This tight-knit community enjoys farmer markets, festivals, and concerts. North Barrington's events calendar keeps residents up to date on local events. There is always something going on in this town. The Barrington Art Festival is very popular in May. Artists from around the world come to this event to showcase their paintings, ceramics, and sculptures. Families in North Barrington love the opportunity to see amazing artwork and participate in kid friendly activities.