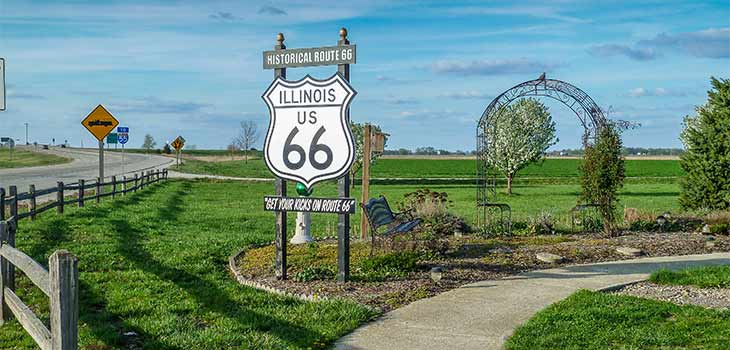 The northeast and the Midwest of the United States are becoming increasingly unpopular, but this is not a new trend. It's no secret that super high taxes, expensive property, and bitterly cold winters plague the northeast. The Midwest is experiencing job market slump with many people leaving to pursue careers in other states. So, where's everybody going? Many relocations have happened in southern states and the Mountain and Pacific West regions. These areas draw people with a combination of warm weather, cheaper homes and cost of living, and more employment opportunities. It's hard to say "no" to all that, so people are packing up and leaving their old states in the dust. Check out our list of states that has the most residents saying "see ya!"
1) Illinois
This state has ranked in the top five states people are leaving at the fastest rate for the past 9 years running. However, in 2017, it snagged the top spot for number of outbound moves from the state. The Chicago Tribune reported that the state lost over 33,000 of its residents. Why? Many Illinoisans don't see a positive future for their state which has a huge public debt and a lukewarm job market. Another aspect that's got residents packing their bags are rising tuition costs for secondary education. Many folks are finding it difficult to afford putting their kids through college in this state, which is unfortunate since the post-secondary education is highly regarded in Illinois. Another reason folks wish they could stick around are the sports teams. Chicago's baseball and basketball teams are legendary.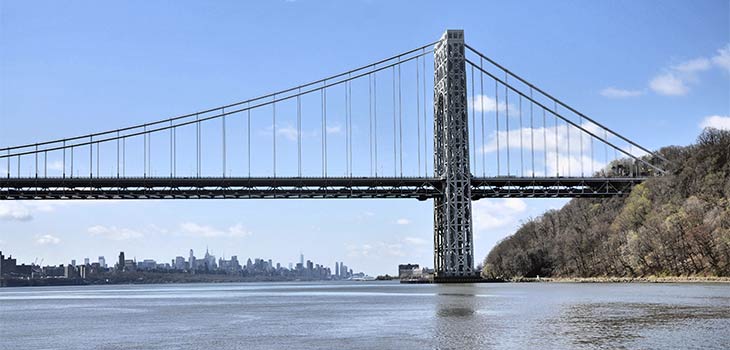 2) New Jersey
The Garden State previously held the number one spot for 5 years in a row until Illinois swiped the crown. Although no longer number one, New Jersey finishes a close second with 63% of moves in this state being outbound. This is not a new trend. Between 2005 to 2014 New Jersey lost over 2 million people. Why are folks fleeing New Jersey at such a high rate? Even though it's got a lot going for it in terms of beaches and the education system, the cost of living is sky high compared to other nearby states like Vermont and Pennsylvania. Retirees hoping to stretch their nest egg make up the majority of people leaving the state. Many prefer to move out of the chilly northeast area and into a warmer state like Florida which boasts lower cost of housing and living in general (depending on city selection, of course).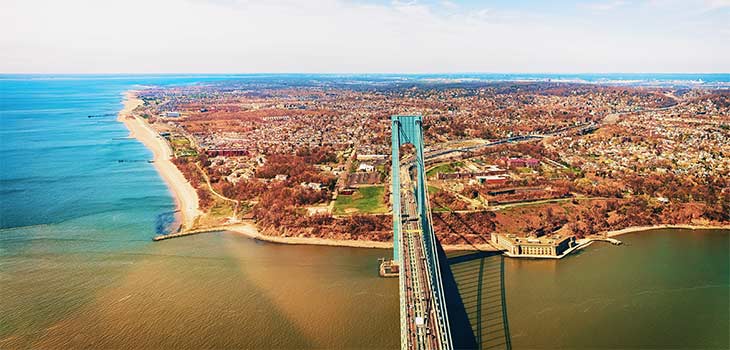 3) New York
New York is another northeastern state that's experiencing a high volume of residents packing up and moving out. One cause is the ever-rising cost of living, high property prices, and relentless winters. One of the biggest factors, however, is probably due to New York state having the highest amount of taxes paid as a percentage of income in the nation. At 12.7%, residents are having to part with a big chunk of their hard-earned change. Since 2010, New York has lost more than 1 million people, the majority of which reported the decision was related to job and lifestyle. For some, finding a new job in a different city is worth the massive amount of money saved by vacating this pricy state. Leaving a state like New York isn't easy. Former-residents leave behind the world-famous New York City, Long Island's beaches and Niagara Falls – just to name a few.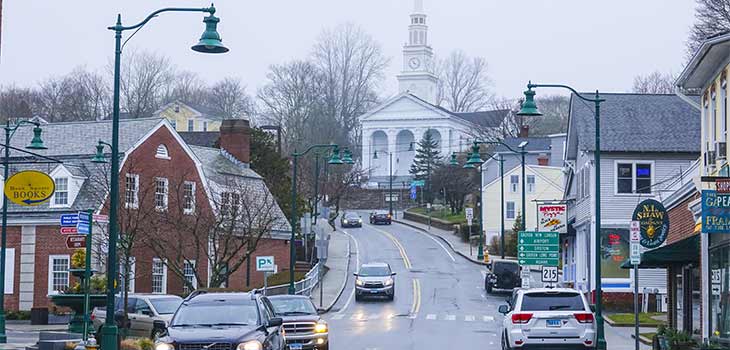 4) Connecticut
Coming in a close second to New York in the tax department is Connecticut. State residents pay 12.6% in taxes from their income. Around 57% of moves were outbound from this state with people reporting they were relocating for job and retirement reasons. It's been shown that many of the people leaving this state are on the wealthier end. Perhaps they've had enough of shelling out big bucks in taxes. Connecticut's job growth is minimal and the state is facing a huge budget deficit. The cost of living isn't cheap either – it's well above the national average. If you can afford it, however, Connecticut is a lovely place to live. Rich in American heritage and some of the most gorgeous coastal areas on the eastern seaboard, Connecticut is hard to resist despite it being a wildly expensive place to live.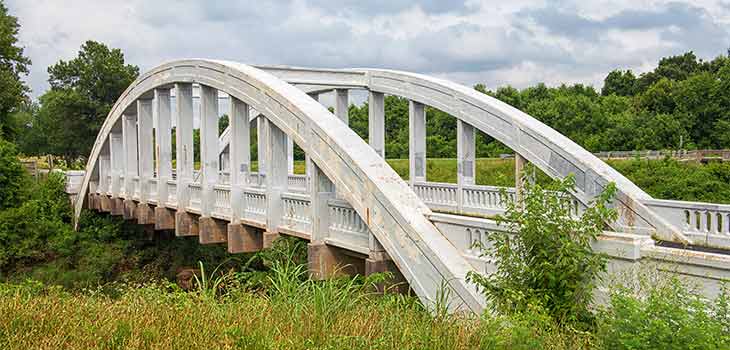 5) Kansas
As the fifth most moved from state, Kansas has experienced more move-outs than move-ins for the last 9 years. Since 2008, this state has lost hundreds of thousands of residents seeking greener pastures. The reasons for all the folks abandoning ship? Some people may blame the shortfalls of the internal leadership and government. Others point the finger at the floundering economy and stagnant job market. Whatever the reason, it seems that most people who have a little wealth are packing up and taking their money with them. Mostly they head west or south – anywhere but their forgotten state in the middle of the country. Despite the general indifference to the state by outsiders, Kansas has a few things going for it. For example, the Kansas University basketball team is one of the best in the nation. Avid hunters, fishermen, and farmers also appreciate Kansas' rural landscape.
6) Massachusetts
Following closely behind Kansas with 56% of moves being out of the state, Massachusetts is another northeast state that people are losing interest in quickly. Massachusetts has recently been praised for its technology, innovation, and excellent education system, so why have residents been leaving the state in droves of tens of thousands over the last few years? For starters, the cost of housing is high in the Greater Boston area. This city is a job hub, but many are forced to live farther away from work in order to afford a home. This makes for a longer commute, perhaps adding to folks' disgruntledness. Massachusetts also hits residents hard in taxes, taking over 10% of earned income. The state has been trying to rectify the situation by building affordable housing units in Boston neighborhoods. While this has helped, there are complaints that the city suburbs have been largely ignored.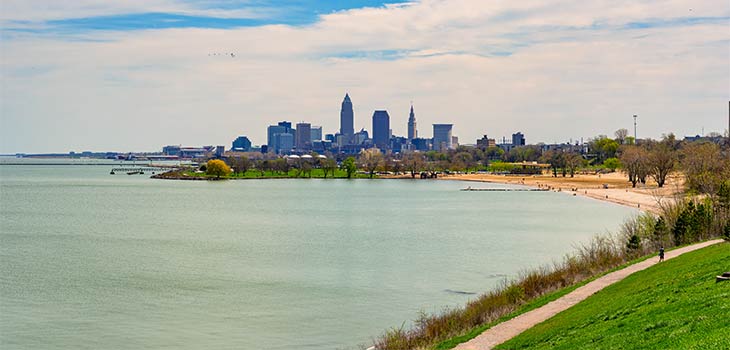 7) Ohio
The sluggish economy isn't winning Ohio any fans. In fact, it's driving away its residents. Sixty-five percent of the people who moved out of Ohio in 2017 said they left the state for a new job elsewhere. With more opportunities in creative and scientific fields in the west, people are packing up and moving across the country to find better wages and opportunities. Another reported reason was from older folks who are looking for more affordable housing in a warmer climate to live out their retirement years. That being said, Ohio is home to several exciting cities. Cincinnati and Cleveland are both bustling with entertainment and are renowned arts and cultural centers. Outdoorsy folks like it here, too. Residents are able to experience the four seasons in all their glory and some pretty incredible natural wonders in the Cuyahoga Valley National Park.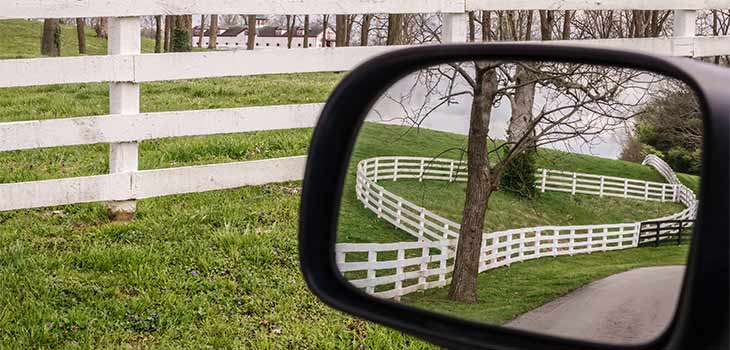 8) Kentucky
Echoing similar sentiments of Ohio residents, over half the people who left Kentucky last year did so for a new job in another state. While it's true the Kentucky job market has seen an incline in the last decade, it's been making slow progress and, most recently, has flatlined. Additionally, Kentucky's economy has still not fully recovered from the Great Recession of 2007 – 2009. Two other major factors for resident exodus were retirement and wanting to be closer to family. The biggest age group leaving the state were those 65 and older. Before you get the wrong idea about Kentucky, remember things are not as dismal as they appear. This state is still home to one of the most famous horse racing tracks in the nation, the best bourbon in the country, and some of the friendliest residents in the U.S.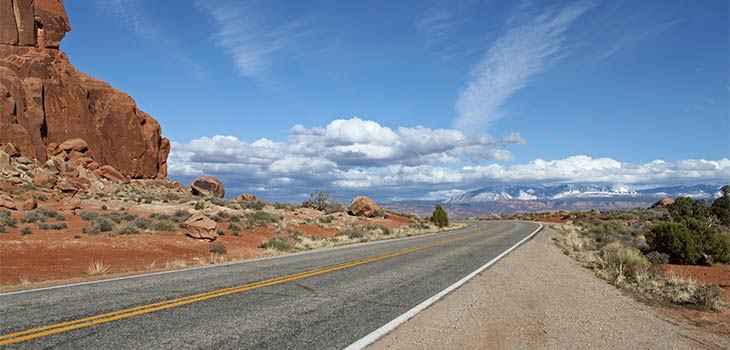 9) Utah
This state is a bit of an anomaly. It's located in the Mountain West area that everyone seems to be moving to, however Utah is the regional outlier. Oregon, Idaho, Nevada, Washington, and Colorado – all neighboring or nearby states – are experiencing an influx of movers. So, why did Utah rank 9th on the list of states that people are leaving? The majority of residents who left were 44 years old or younger and reported they decided to leave for employment opportunities elsewhere. Utah is not entirely unpopular on the job front, though. Interestingly enough, the biggest reason people choose to move into Utah is for employment. Although, it's still not enough to make up for its losses. It's a shame Utah is losing ground because it's a truly beautiful state and there are plenty of reasons to stick around. Five national parks and world-class skiing and mountain biking are just a few.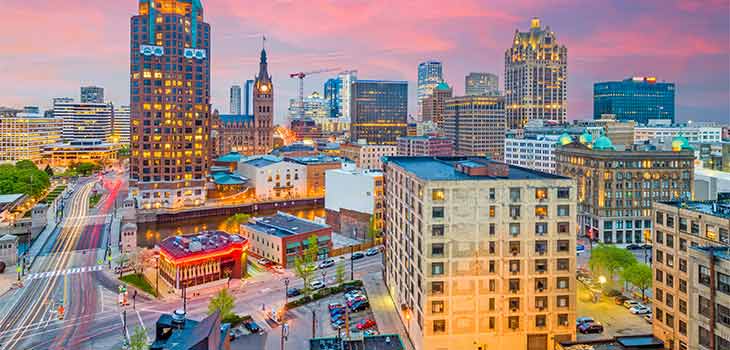 10) Wisconsin
As the 10th most moved from state, Wisconsin's potential for being a great place to live is unfortunately overlooked. More than half the people who left the state did so for job opportunities somewhere else. Not to mention, Wisconsin winters are downright freezing with more snow than most people like. Combine this with high property taxes and the 12% poverty rate, and Wisconsin sometimes gets a bad rap. However, there are definitely some positives to living here, especially if you're into outdoor activities. There's tons of natural beauty in this state. The Dells of the Wisconsin River, the Land O' Lakes region, and the Interstate State Park are just a few excellent examples. The rural countryside of Door County will charm your socks off with its location on Lake Michigan and historic buildings and lighthouse. Here you'll find a plethora of activities like fishing, sailing, diving, hiking, and biking.