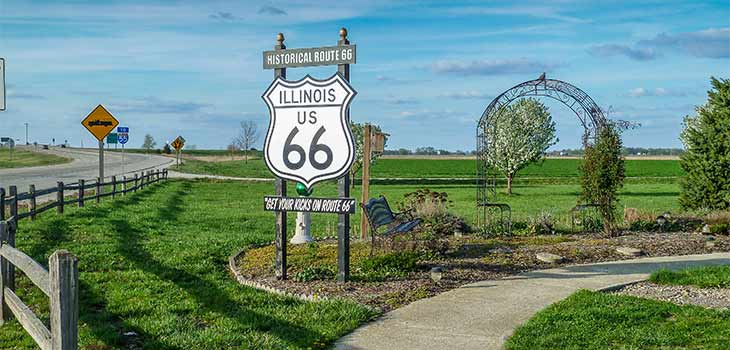 The northeast and the Midwest of the United States are becoming increasingly unpopular, but this is not a new trend. It's no secret that super high taxes, expensive property, and bitterly cold winters plague the northeast. The Midwest is experiencing job market slump with many people leaving to pursue careers in other states. So, where's everybody going? Many relocations have happened in southern states and the Mountain and Pacific West regions. These areas draw people with a combination of warm weather, cheaper homes and cost of living, and more employment opportunities. It's hard to say "no" to all that, so people are packing up and leaving their old states in the dust. Check out our list of states that has the most residents saying "see ya!"
1) Illinois
This state has ranked in the top five states people are leaving at the fastest rate for the past 9 years running. However, in 2017, it snagged the top spot for number of outbound moves from the state. The Chicago Tribune reported that the state lost over 33,000 of its residents. Why? Many Illinoisans don't see a positive future for their state which has a huge public debt and a lukewarm job market. Another aspect that's got residents packing their bags are rising tuition costs for secondary education. Many folks are finding it difficult to afford putting their kids through college in this state, which is unfortunate since the post-secondary education is highly regarded in Illinois. Another reason folks wish they could stick around are the sports teams. Chicago's baseball and basketball teams are legendary.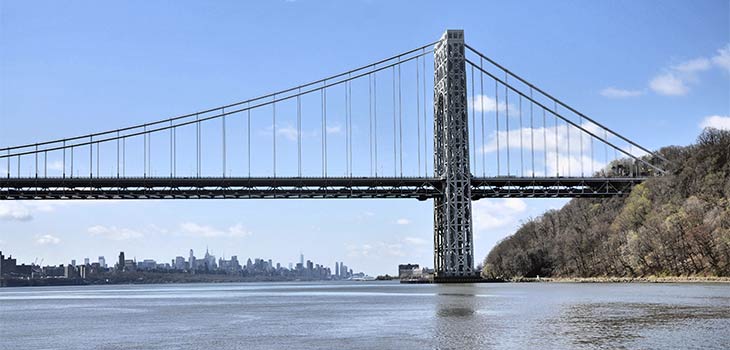 2) New Jersey
The Garden State previously held the number one spot for 5 years in a row until Illinois swiped the crown. Although no longer number one, New Jersey finishes a close second with 63% of moves in this state being outbound. This is not a new trend. Between 2005 to 2014 New Jersey lost over 2 million people. Why are folks fleeing New Jersey at such a high rate? Even though it's got a lot going for it in terms of beaches and the education system, the cost of living is sky high compared to other nearby states like Vermont and Pennsylvania. Retirees hoping to stretch their nest egg make up the majority of people leaving the state. Many prefer to move out of the chilly northeast area and into a warmer state like Florida which boasts lower cost of housing and living in general (depending on city selection, of course).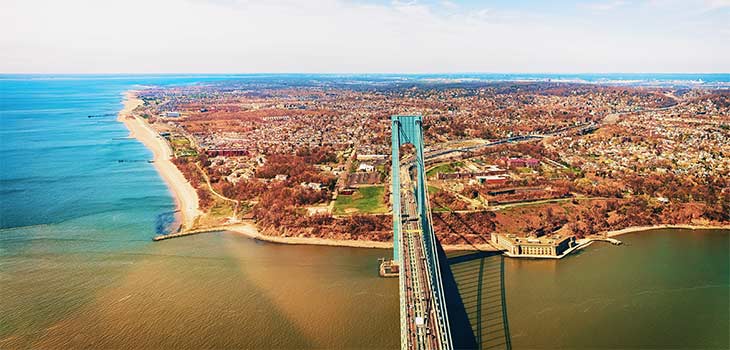 3) New York
New York is another northeastern state that's experiencing a high volume of residents packing up and moving out. One cause is the ever-rising cost of living, high property prices, and relentless winters. One of the biggest factors, however, is probably due to New York state having the highest amount of taxes paid as a percentage of income in the nation. At 12.7%, residents are having to part with a big chunk of their hard-earned change. Since 2010, New York has lost more than 1 million people, the majority of which reported the decision was related to job and lifestyle. For some, finding a new job in a different city is worth the massive amount of money saved by vacating this pricy state. Leaving a state like New York isn't easy. Former-residents leave behind the world-famous New York City, Long Island's beaches and Niagara Falls – just to name a few.