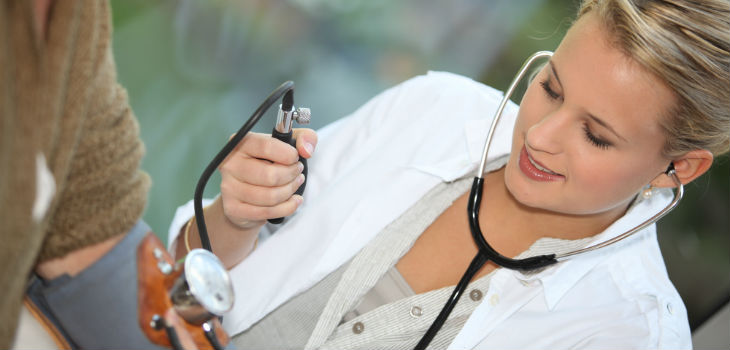 For many people, going to college for years and years and years either doesn't sound appealing or doesn't fit their life and schedule. If this sounds like you, you probably want to know which careers will require the least amount of time in school while making you real career money after graduation. Here are the 9 highest paying jobs with a 2 year degree.
1) Registered nurse
Do you love the medical field? Are you passionate about helping and even counseling others when they're experiencing potentially unknown and scary life changes? If you answered "yes," then becoming a registered nurse might be the perfect field for you.
When you work as a registered nurse, not only are you able to make a real difference in comforting patients during stressful times but you will actually spend more time with them than the doctor does. You'll get the opportunity to educate the public on important health issues and affect lives in positive ways. To become a nurse, you only need a 2 year associate's degree in nursing. The average yearly salary for registered nurses is approximately $65,000.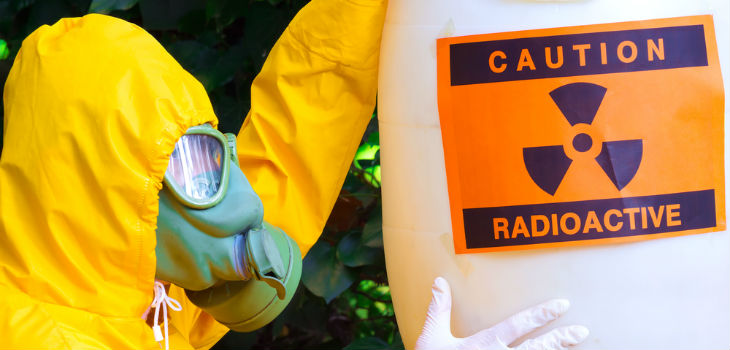 2) Nuclear technician
You've likely heard news reports that fossil fuels will be an energy source of the past in the coming decades. What will replace it? Well, nuclear energy is a popular and highly effective alternative to the polluting and increasingly criticized energy resources of today. That's where you would come in. As a nuclear technician, you'll work in either a nuclear reactor or an offsite location where you will partner with nuclear engineers, physicists, and others, to conduct thorough studies and production of nuclear energy. All you need is a 2 year associate's degree in nuclear technology and you're on your way to a potential income of $72,000 per year.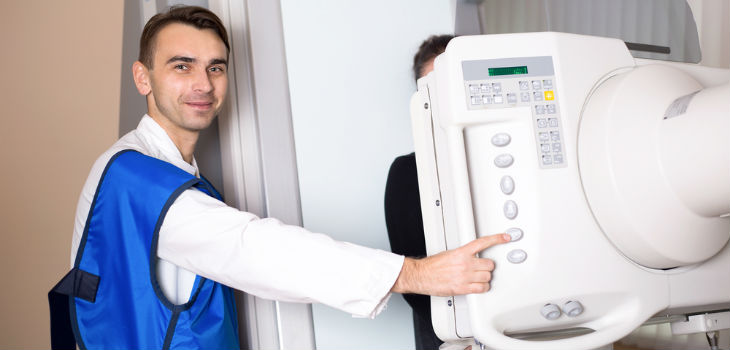 3) Radiation Therapist
Radiation therapy has revolutionized the way we treat cancer. It has led to saving lives and allowing people to continue to live happy, successful and healthy lives with their families. As a radiation therapist, you'll help treat these very people and all you need is an associate's degree in radiation therapy.
In this profession, your day-to-day duties include checking over the machines and ensuring all equipment is functioning properly. You'll also be responsible for watching each patient as the treatment is administered and documenting their reactions, while documenting the entire session as well. Not only will you get countless experiences touching people's lives, you'll get compensated quite well for it. The average radiation therapist makes about $77,000 annually.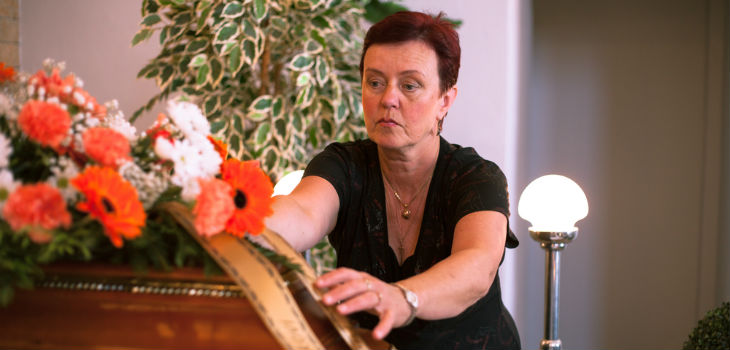 4) Funeral Service Director
People who choose a career in the funeral service field get their sense of purpose from counseling the families and loved ones of recently deceased people during one of the most difficult times in their lives.
As a funeral service director, you'll be responsible for the coordinating, planning and completion of all the functions offered at a funeral home. You'll need a two year associate's degree in funeral service education and after the appropriate training, experience and promotions, you'll be looking at an average yearly salary of $66,000.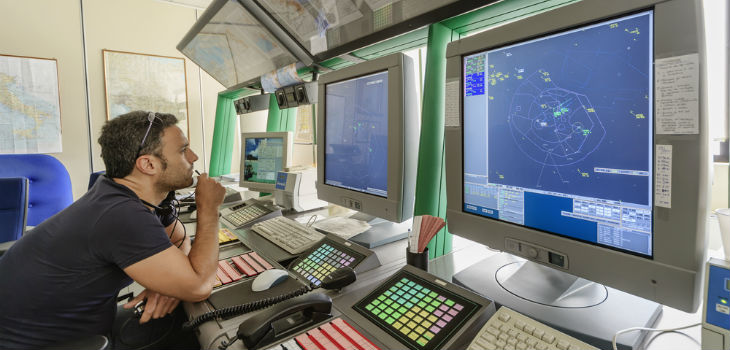 5) Air Traffic Controller
Air traffic controllers are responsible for the safety and coordination of thousands of flights ever day across the country. From takeoff to landing, the air traffic controller ensures the passengers and crew are not only safe, but that they keep on schedule with the appropriate departure and arrival times.
Once you get a two year degree in air traffic control, you'll need to get the proper certifications and training. After that, you'll have the opportunity to make over $122,000 per year in this profession.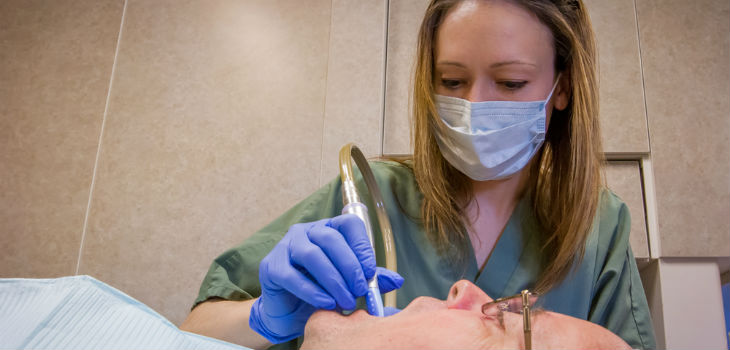 6) Dental Hygienist
As a dental hygienist you'll work alongside dentists and in most cases, spend more time helping the patients then the dentists themselves. You'll conduct exams, cleanings and x-rays, on a daily basis. You'll also assist the dentist with difficult procedures.
You'll essentially be the equivalent of a nurse for the teeth. With a two-year degree in dental hygiene, a tenured dental hygienist can make around $72,000 per year.
7) Web Developer
There is not a business out there that doesn't need a solid presence online these days. Gone are the times when a company could avoid the cost and effort of establishing and maintaining their own website, social media and email platforms. As a web developer, you'll be the one they turn to when they need that online presence.
You will help create a company's website from scratch. You will be the one who designs the layout and organizes the coding. Once the site is up and running, you'll be the person the business turns to for assistance maintaining the technical side of the website. The average annual income for a web developer is about $62,000 annually and the only requirement to get started in the industry is an associate's degree in either web development or a related computer science field.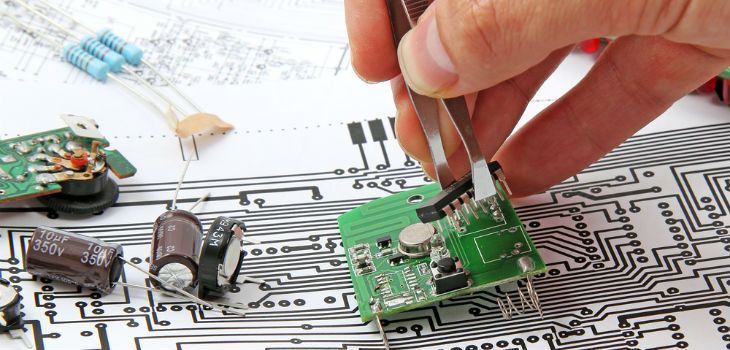 8) Electrical Drafter
As an electrical drafter, you're primary job function is to act as an architect for electronics. Every single electronic device in the world has small components making up its whole. If your idea of fun and accomplishment is figuring out how those components work and then using them to construct electronic devices of your own, then a career as an electrical drafter may be perfect for you.
Not only will you be creating proper diagrams for wiring and the assembly of circuit boards, you will also design functions for repairing devices when they malfunction. To get into this field, you'll need a two-year degree in electronic drafting. A tenured electrical drafter averages a yearly salary of $56,000.
9) Magnetic Resonance Imaging Technologist
You might know the term "magnetic resonance imaging" better as MRI. An MRI machine helps diagnose many medical conditions. The medical community would be decades in the past without the benefits of these machines. As an MRI technologist you'll be responsible for ensuring the machine is ready to go and operating properly.
You'll also be the person making sure the patients are at ease with the process and performing the test appropriately to ensure the best quality images are produced from the session. In order to pursue a career as an MRI technologist you'll need a two year associate's degree in sonography, radiology or a related field. Once you've got some experience under your belt, you can look forward to making an average of $65,000 per year.