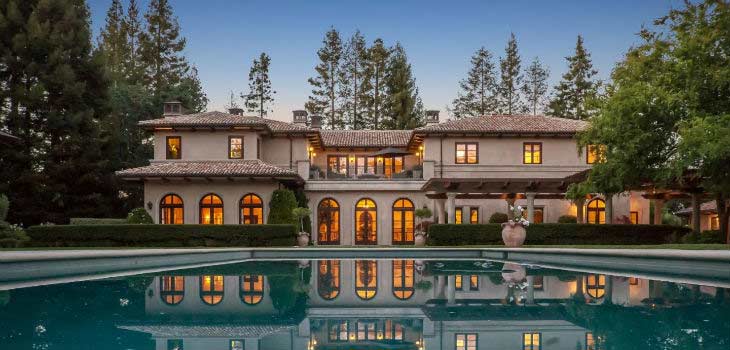 The high cost of living in California is no surprise to the average American, and for good reasons. Many people want to live there, but few make enough to live in the most desirable communities the Golden State has to offer. However, if you do find yourself listed among the ranks of the country's top percentile, you may want to consider California's 10 wealthiest neighborhoods as determined by the US Census Bureau's statistics on median income. From the tech-savvy Silicon Valley to the Hidden Hills of Southern California, you will love these fabulous neighborhoods.
1) Atherton
Atherton has a population at just under seven thousand people, with a household median income over $250,000 per year. In 2010, Atherton was listed by Forbes magazine as the second wealthiest zip code in the country. In subsequent years (2013 to present) it was listed in the coveted number one position. Atherton is a city filled with the wealth of new money techies, and mansions hidden away in hills and masked by massive trees. Homes in this part of California regularly sell at high-end prices in excess of $5 million, and commonly in the $10 million range. Despite the cost, these homes sell quickly, as it doesn't seem like the line to get into one of these palatial estates is growing shorter. Despite a number of exclusive communities available to Silicon Valley giants, Atherton remains the most sought-after location. Atherton is home to the likes of Google's Eric Schmidt, Facebook's Sheryl Sandberg, and of course, Charles Schwab. If prestige is what drives you, then living in the most affluent town in America isn't a bad place to be.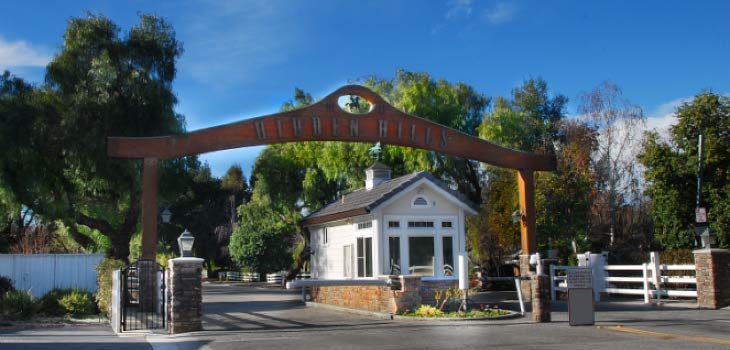 2) Hidden Hills
Hidden Hills is a gated community in Los Angeles with a population of nearly 2,400 residents and a median income of over $250,000. However, much like Atherton, incomes in this area are commonly upwards of millions of dollars a year. Located next to Calabasas and within San Fernando Valley, the small gated community is perhaps most known for its core population of actors and celebrities. The community has so many celebrities that it is surrounded by a large fence with multiple checkpoints preventing the likes of obsessed fans and the paparazzi from sneaking through. With neighbors such as the Kardashians, Drake, Jennifer Lopez, Miley Cyrus, and Justin Bieber, you can likely piece together what the demographic of the community is. Despite having some of the most media-buzzed celebs in the business, Hidden Hills is a popular destination for celebrities that prefer to be "normal" when their lives are anything but.
3) Norris Canyon
Norris Canyon Estates is a small gated neighborhood with a population just over 900. With a median household income of over $250,000, this is a quiet and laid-back community hidden in the foothills of West San Ramon. The community is so exclusively hidden that most people in the area don't even know Norris Canyon Estates exists. Designed as a high-end custom home designed community where you can live a relaxing lifestyle amidst the bustle of the nearby economy. The neighborhood is gated with a 24 hour, seven day a week staff, and offers tennis and basketball courts, community activities and a private playground. Home prices range from $2 million and up and offer the more affluent version of neighborhoods being built throughout the country. Norris Canyon is a quiet alternative to some of the more affluent areas on the list, without some of the pretense that comes with being some of America's wealthiest.