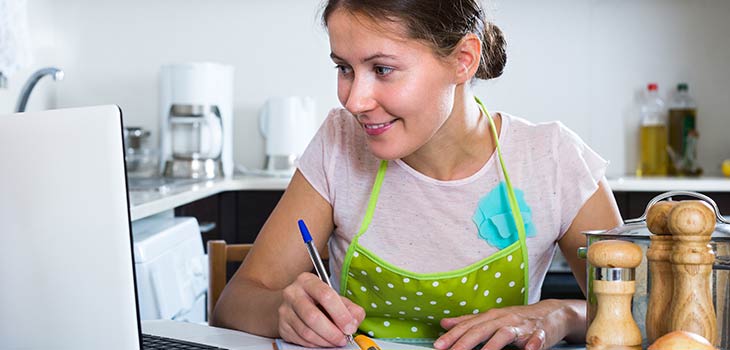 [adrotate banner="42″]
3) Meal Plan Before Shopping
Here's where strategic planning comes in. If you think about your meals in their entirety, you can avoid buying unnecessary items. First make a list of recipes you'd like to cook for the week (if you shop on a weekly basis). Then take in look in your pantry and fridge and see what you have in stock that you can use in those recipes. From there, make a list of the ingredients you will need to buy. You can also check the weekly sales circular and build your recipes from on what's on sale for even more savings. With a little creative planning, you'll see a big difference in your total expense when you check out at the register. This will avoid confusion and over-spending when you're shopping on the aisles, which are full of temptation for those without a plan.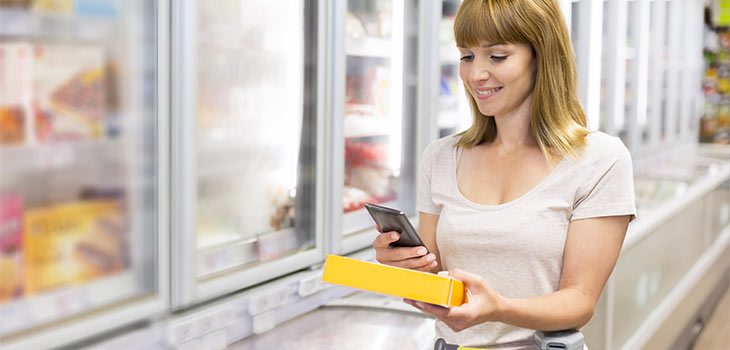 [adrotate group="7″]
4) Add as You Go
If you've done your proper planning and head to the supermarket armed with a list and an agenda for your meals, you'll still want to keep track of spending. It's easy enough with the calculator on your smart phone (or even a regular old-fashioned calculator). Keep to the list you created and check things off as you go. As you place each item in the cart, add the price to your running total. This holds true even if you see something on sale you hadn't planned on purchasing. Sometimes a sale item is too good to pass up. This is especially true if it's something you generally keep in stock or know you will definitely use in the future. Sometimes, stocking up on non-perishables at a sale price will offer savings in the long run. Just make sure to keep track and don't go overboard!