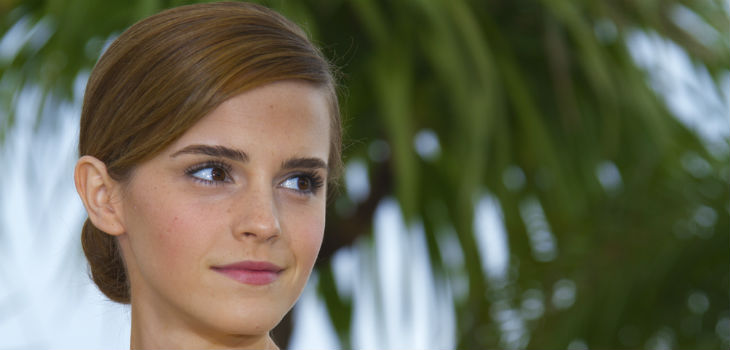 The Ivy League colleges and universities are made up of a network of 8 different institutions located geographically in the north east of the United States. The set includes Brown, Columbia, Cornell, Dartmouth, Harvard, Princeton, the University of Pennsylvania and Yale. They are known for their exceedingly high standards, and are the epitome of higher education at its best.
But what do people who get degrees from Ivy League schools actually do after getting their degrees? You'd imagine that many would go on to become politicians, bankers, investors, philanthropists… and you'd be right. What you might not expect, though, is that some turn out to be celebrities. Here's a list of 15 famous folks who graduated with a degree from an Ivy League institution. Some people on the list might not surprise you while others certainly will.
1) Emma Watson
She played "probably the smartest witch of her generation", Hermione, in all of the Harry Potter films (2002 – 2011) and grew up in front of audiences world-wide. Her debut as the delightful 'muggle' catapulted her to fame and she received countless awards and nominations from the Critics' Choice Awards and the Nickelodeon Kids' Choice Awards. After putting her magic wand down for the last time, Watson has created a name for herself as a leading lady, starring in such films as The Perks of Being a Wallflower. She has continued to collect yet more awards along the way from the People's Choice and the San Diego Film Critics Society. But, Watson is not only interested in pursuing her craft as an actor. After briefly attending Oxford University, England, she enrolled at Brown University, where she graduated with a Bachelor of Arts degree in English literature.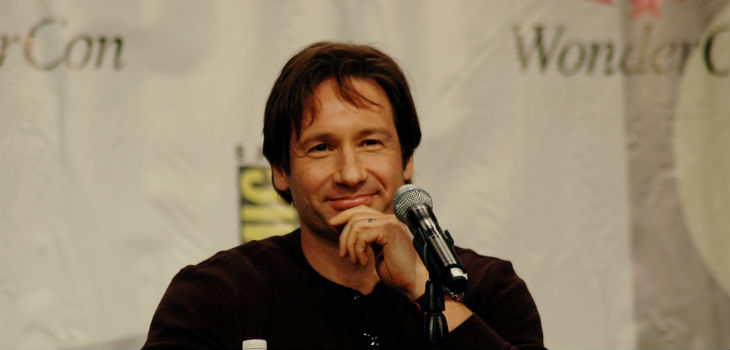 2) David Duchovny
He is probably most familiar to television viewers as Fox "Spooky" Mulder in the X-files, where he investigated paranormal cases of all sorts, especially those that put his and his partner's lives at risk. His television breakout role as a DEA agent on Twin Peaks undoubtedly helped him establish his persona as a darkly humored, poker-faced investigator. Fans will also know him for his small roles in the film, Beethoven (1992)—where he shares a hilarious scene with the massive dog—and as the hapless journalist in the independent film, Kalifornia (1993). Few will know, however, that Duchovny went to Princeton and obtained a Bachelor's in Literature. He then went on to complete a Master's degree in Literature at Yale. He was on the way to becoming a feted poet and writer, and getting his doctorate, when his passion for acting overtook all plans for further education.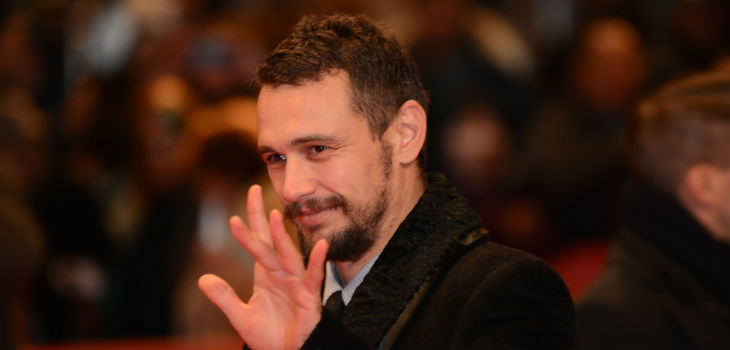 3) James Franco
His talents are extensive: actor, writer, director, musician, mixed-media artist, activist and doctoral student. James Franco has accomplished a remarkable amount in the time he's been on the entertainment scene. He had some short-lived television success in Freeks and Geeks in 1999; but it was his portrayal of James Dean in a made-for-TV movie that caught the eye of directors and fellow actors. His role as Harry Osborn in the Spider Man trilogy secured his status sufficiently for him to be considered for a wide range of roles in television, films, and theatre, both as leading man and in cameo roles. Although his more notorious characters have been drug dealers and dropouts, Franco has taken education very seriously. Having obtained a Master's in Fine Art from Columbia, he enrolled in a PhD program in English at Yale, and will soon be able to call himself Dr. James Franco.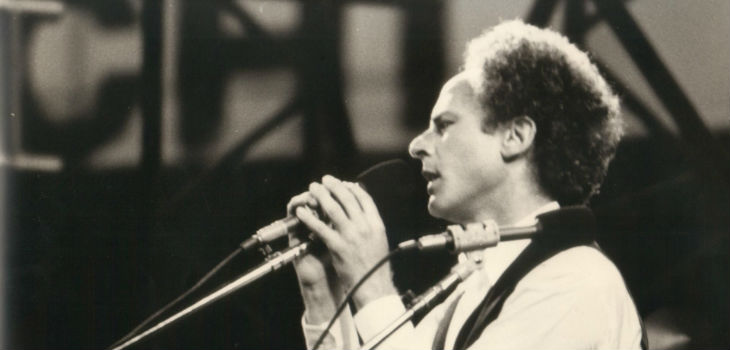 4) Art Garfunkel
Art Garfunkel is best known for his melodic voice on some of the most memorable pop songs of all time, like the classic, Bridge Over Troubled Waters (1970). He claims he started singing at the ripe old age of 4 years and, while in high school, appeared on the television series, American Bandstand, in the duo, 'Tom and Jerry'. Fame and fortune were only around the corner, once he established his partnership with Paul Simon. Together, they won 5 Grammy awards, were inducted into the Rock and Roll Hall of Fame and still hold the title for best-selling album for a duo, Greatest Hits (1972). Amazingly, that's not all he's accomplished. In order "…to find some way to make a 'decent' living", he enrolled at Columbia where he received first his Bachelor of Arts, majoring in Art History, and then his Master's degree in Mathematics.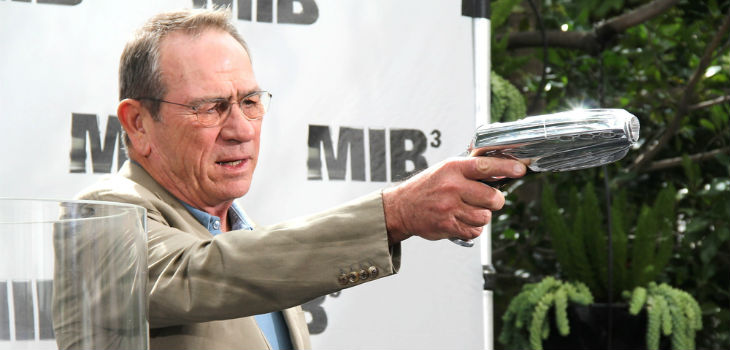 5) Tommy Lee Jones
Oil rigger and accomplished polo player, Tommy Lee Jones is one interesting actor. He started his career on the stage and in films "…listed way, way down the cast list…", as one biographer remarks and played marginal characters in soap operas. His portrayal of Howard Hughes in a TV miniseries gained him a reputation as a dynamic actor and his lead performance in The Executioner's Song (1982) won him an Emmy. He continued television acting, notably in the miniseries Lonesome Dove, until he got the attention he deserved. He is as versatile as you can get, being comfortable with thrillers, drama, comedies and even musicals. What is as impressive, however, is that Jones graduated cum laude from Harvard with a Bachelor's Degree in English. While at Harvard, he was a roommate of Al Gore, who later became the Vice President of the United States.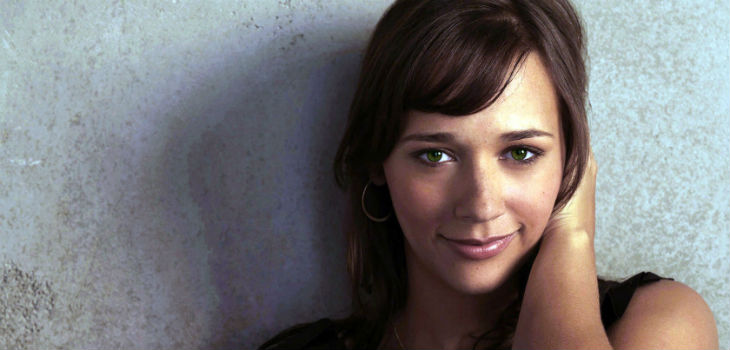 6) Rashida Jones
You could say that Rashida Jones was born for Hollywood greatness: her father is the legendary producer and musician, Quincy Jones and her mother is Peggy Lipton, known for her role in the highly popular television series of the late 1960's, The Mod Squad. Jones appeared in many supporting roles on television and in films, before playing the female lead in the bromance comedy film, I Love You, Man (2009). Having more than 20 television credits to her name, she is probably best known for her television roles on Boston Public, and later on the award winning comedy shows, The Office and Parks and Recreation. In addition to her music career, and being author to the comic book series, Frenemy of the State, Jones also managed to find the time to enroll at Harvard, where she obtained her Bachelor's Degree in Religion and Philosophy.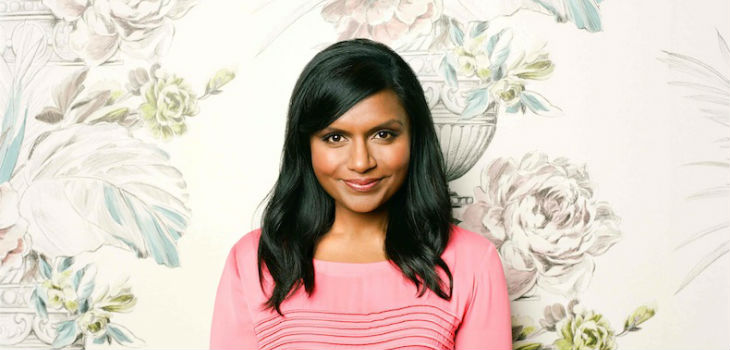 7) Mindy Kaling
She says she was named after the female character in the television series, Mork and Mindy and this may have been the first sign she would become a successful writer, producer and actor. Kaling was the first female writer to be hired for the American adaptation of The Office and portrayed Kelly Kapoor in the series soon after it debuted. Her talents came to the public's attention earlier, though, in the off Broadway play, "Matt & Ben" where she was Ben Affleck to her co-writer, Brenda Withers', Matt Damon. The play was regarded as "a deliciously spiteful sendup of Hollywood's naked emperors" by the New York Times. Kaling credits her success to her time at Dartmouth, where she completed a Bachelor's degree in playwriting. While there, she was involved in improvisational and singing groups and authored a widely popular comic strip for The Dartmouth, Badly Drawn Girl.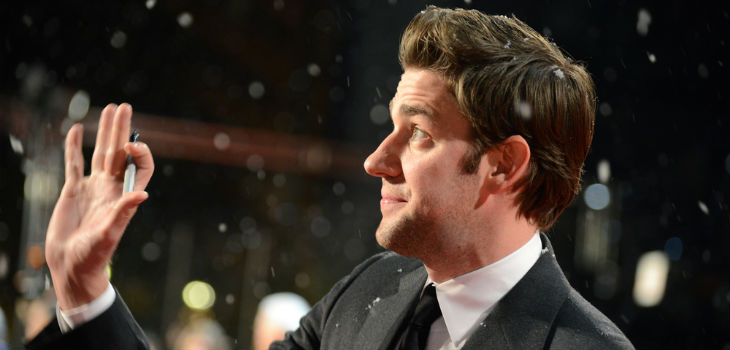 8) John Krasinski
Here is another actor from The Office who is not only gaining status as an entertainer, director, producer, and writer but also has a degree from one of the prestigious Ivy League schools. Krasinski initially became familiar to audiences through his poignant and often painfully funny role as Jim Halpert. Within the last several years, he has starred in several major Hollywood films and branched out into dramatic writing, directing and producing. One show on which he is executive producer, Lip Sync Battle, has a huge public following and the patronage of Hollywood's brightest and biggest stars. Given his talents, it may not surprise you to know that Krasinski went to Brown, where he majored in English and graduated with honors with a Creative Writing degree. He has remarked on how important his years at Brown were to his skills as a screenwriter.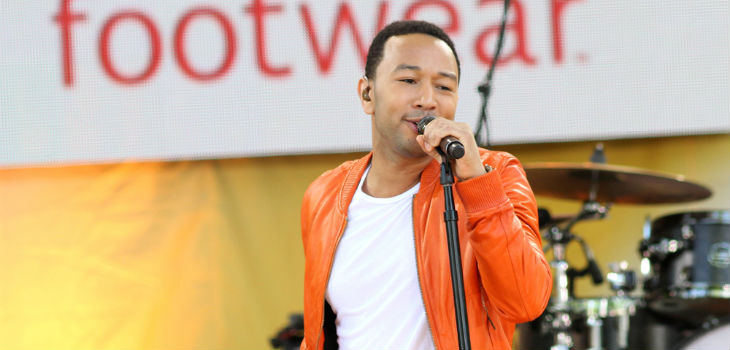 9) John Legend
John Roger Stephens, aka John Legend, is a multi-Grammy and Academy Award winning musician. Regarded as a child prodigy, his first professional collaboration was with Lauryn Hill on "Everything is Everything" (1999) and after that, he worked with the likes of Alicia Keys and Janet Jackson. Performing in nightclubs where he sang and played piano, Legend was highly regarded by his fans but, it wasn't until Kanye West contracted him that Legend's career became, well, legendary. He continues to tour with other musicians and maintains his position as one of the most popular modern artists of his age. In addition to his incredible discography as both a featured and backing artist, Legend also has an exceptional education. While he had the chance to go to Harvard on a scholarship, Legend decided to attend University of Pennsylvania, where he completed his Bachelor of Arts in English.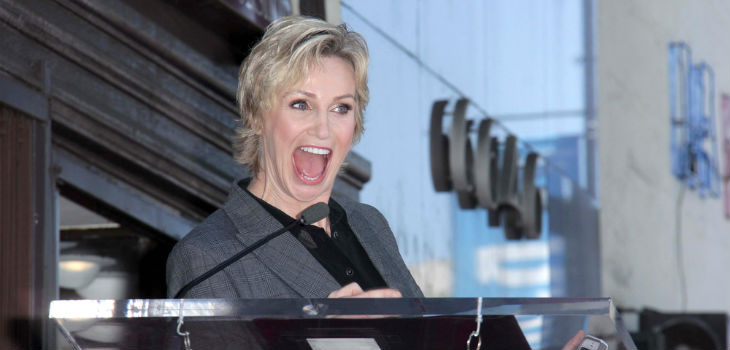 10) Jane Lynch
She has received Emmy awards for her portrayal of the slightly embittered, but always interesting gym coach, Sue Sylvester on Glee. But Lynch's career started out much earlier, with her involvement in Chicago's vibrant world of theatre houses. Lynch says she knew she wanted to go into acting after she portrayed a candle in a grammar school production. She has appeared in dozens of film and many popular television shows. She has received accolades for her skills as a playwright, and in 2013 made her Broadway debut as Miss Hannigan in Annie. Lynch continues to gain recognition as a host on game shows and for award ceremonies and now has her very own star on the Hollywood Walk of Fame. This particular accolade was mentioned on the website of her old alma mater, Cornell University, from which she obtained her Master's in Fine Art.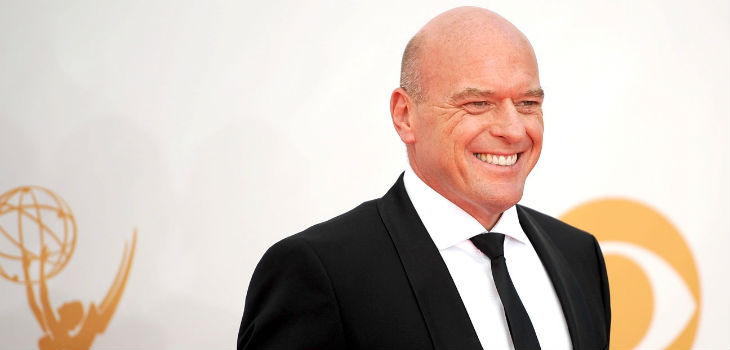 11) Dean Norris
He has been a character actor for years, often playing tough, world-weary characters in films and on television. Norris has appeared in high budget, blockbuster films such as Terminator 2: Judgement Day (1991), as well as story-driven, critically received movies like Little Miss Sunshine (2006). His television roles included Terminator: The Sarah Connor Chronicles but audiences did not really recognize Norris' talents until they saw him as Hank Schrader, the beleaguered brother-in-law in Breaking Bad. Norris says he is comfortable playing agent roles and that he has more fun playing the 'bad guys'. While his characters may appear rough and unrefined, Norris has had a sterling education, having graduated from Harvard with a Bachelor's degree in Social Studies. He is quoted as saying "I…was the first person in my family to go to college, and it happened to be Harvard".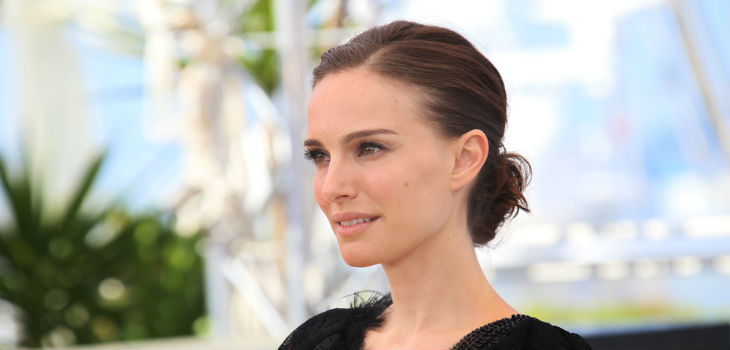 12) Natalie Portman
She came to the notice of audiences and critics as the 12 year old assassin in Leon: The Professional (1994), where she held her own against the actors Jean Reno and Gary Oldman. Portman went on to star in other Hollywood films but it was not until she played Queen Amidala in Star Wars (1990, 2002, 2005) that her name became familiar. Her lead performance in The Black Swan (2010) earned her a Golden Globe and an Academy Award for Best Actress and she prepared for the role by enduring grueling hours of studious practice. Her ability to focus and concentrate has undoubtedly been instrumental in her success at Harvard, where she excelled. While maintaining her acting career, Portman completed a Bachelor's degree in Psychology and graduated with honors. She is quoted as saying "I'd rather be smart than a movie star".