11 Most Budget Friendly Vacations for Active Retirees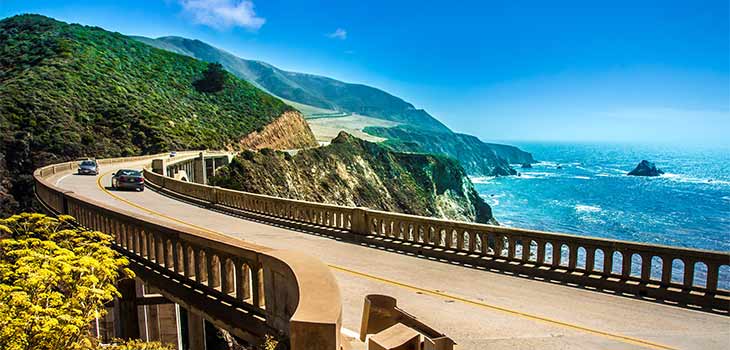 7) California Road Trip
Instead of booking a flight and paying for pricy hotels, why not try a different vacation style? A road trip is a great way to see a new destination, and no state offers more than California. From the laid-back west coast vibes to the staggeringly beautiful scenery, a road trip up California's famous Highway 1 is an adventurous and cost-effective way to see the Golden State. Popular starting/finishing points are San Diego and San Francisco. In between you'll experience endless ocean vistas and coast-hugging curves of the state's famous Big Sur Coast between Carmel and San Simeon. Pass through charming cities like Santa Barbara, Monterey, and Santa Cruz and explore the chilled-out beach towns of San Diego county. Take 5-7 days to fully appreciate all that Highway 1 has to offer. Traveling by trailer, camper van, or pitching a tent, makes this the most affordable ways to experience California.

Click below to share this article.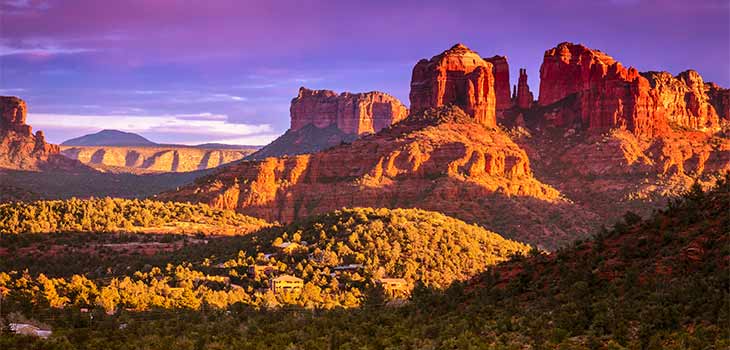 8) Sedona, Arizona
Retired outdoor enthusiasts will love escaping into the striking desert landscape of Sedona. This easily accessible city in the southwest corner of the country offers amazing scenery and pleasantly warm weather. With over 1 million acres of national forest, wildlife areas, and state parks, scenic Sedona never disappoints. Hikers can take off on trails that crisscross under a perfect blue sky and marvel the strangely shaped iconic red rocks as the change coloring with the shifting sunlight. For more active retirees, there's also rafting, horseback riding, biking, and climbing available. Other activities in Sedona include winery visits and tastings, golfing, shopping, and an overwhelming amount of arts and culture. Accessing the Red Rock hiking trails is just $5/day or $15/week. The scenic drives are free, and entrance to the state parks is just $8 for a car of 5 people. Sedona is a bang-for-your-buck kind of place!