When it comes to retiring, most people want the same things. A peaceful, affordable, yet stimulating place that allows optimal enjoyment of the Golden Years. It can be overwhelming when it comes to choosing a new city. There are many factors to consider. If you're a retiree (or a soon-to-be retiree) who's on a budget, then your main concern is probably affordability. But no one wants to sacrifice comfort or fun, either. The good news is, you don't have to! There are plenty of places you can retire cheaply that boast plentiful entertainment, charming neighborhoods, affordable property, temperate weather, and lots of other retirees.

Read on to discover our picks for the 11 cheapest cities in the U.S. to retire.
1) Loveland, Colorado

This mountainous Colorado town boasts the highest number of healthy retired residents out of all the cities on this list. Loveland is a great choice


for retirees who aren't after a super-hot and humid climate like you'd find in Florida. This city is located within 1 hour of the Rocky Mountain National Park, which means there's no shortage of outdoor activities like hiking, walking, and scenic drives. As gorgeous as the surroundings are, the heart and soul of Loveland is definitely its artsy downtown which boasts multiple galleries, theaters, hip music venues, and authentic antique shops. Real estate prices might be a bit higher than other cities, however Loveland's got the lowest annual tax rate of all the places on this list. To counter-act the higher than average home price, retirees can take advantage of the city's booming tourism by renting out an extra room on Airbnb.

2) St. George, Utah

This may not be the first state you'd think to retire in, but Utah actually

offers a ton of great benefits for retirees on a budget. Utah is an affordable state with a temperate climate, reasonable cost of living, low crime rates, and tolerable tax rates. These are the main reasons retirees are flocking there. But why St. George in particular? It's got the desirable small-town vibe with the convenience of big city amenities. Active retirees will especially love St. George. It's got miles of paved walkways and endless desert landscape for hiking, biking, and 4-wheeling. Additionally, it's just an hour from Zion National Park which is renowned for its scenic trails. Outdoor lovers rave about the annual 300 days of sunshine, very occasional rain, and excellent air quality. Lastly, Las Vegas is less 2 hours away if you're in need of a night on the town.

3) Palm Coast, Florida

Intended primarily as a retirement community when it was established in 1999, Palm Coast is an Atlantic-facing northern city in Florida that retirees love. In fact, over 26% of the population are retired.

This is likely due to the affordable real estate and the reasonable cost of assisted living homes. With miles of coastline and beaches nearby, the mild weather, and general pet-friendly attitude is something retirees highly value. The proximity to the coast and miles of saltwater and fresh water canals creates a perfect location for retirees who prefer to spend their days boating, fishing, and enjoying the ocean. There are also eight of golf courses in the city (as well as dozens more nearby) and 400 miles of parklands, hiking, and biking trails. Palm Coast is ideally located just minutes from other interesting Floridian cities like St. Augustine and Daytona Beach.

4) Cape Coral, Florida

Dennis Kartenkaemper / Shutterstock.com
Another Floridian city on the list of cheapest places to retire may come as no surprise. Over 20% of Cape Coral's population is enjoying retirement, which means newbies will feel very welcome when relocating to this west coast city.

Cape Coral is known for its hundreds of miles of canals which allows many residents to enjoy waterfront property and even have their boats literally parked in their backyard. Another major benefit for retirees in Cape Coral is the low median price of real estate and lower than average cost of living. It's one of the most affordable places to own property, but the cost is on the rise due to increasing demand. Get in while you can! Golfing and fishing are two of the biggest pastimes for retirees. There are ample opportunities for both activities around every turn.

5) Sun City, Arizona

Re-settling in Arizona is a great way to hold onto precious retirement dollars. The southwestern state is well-known as an affordable retirement hub.

Arizona doesn't tax Social Security income and property taxes are below the national average. Sun City is especially pleasant for retirees as it's one of the first active adult communities in the world. The median home value is $174,250, making it affordable. Sun City offers retirees a way to enjoy all the great aspects of living in Arizona without chipping away at their savings. There's an abundance of activities including 7 recreational centers, 8 golf courses, 3 country clubs, and 2 bowling centers. Lastly, Sun City is just a few hours south of one of the biggest attractions in the U.S., the Grand Canyon National Park. Sun City is perfect for retirees who desire to live in Arizona, but can't stomach the price tag of Tucson or Phoenix.

6) Henderson, Nevada

Like Arizona, Social Security is not taxed in Nevada which makes it a top choice for retirees on a budget.

Health care and assisted living centers are affordable and the general cost of living in Henderson is roughly on par with the rest of the country. Henderson is particularly attractive due to its location. Henderson residents can enjoy the first-class dining, world-renowned entertainment, and the most happening nightlife in the country in Las Vegas, located just 20 miles away. A high percentage of healthy retirees residing here indicates a lively and active community. Henderson is loaded with parks, recreational facilities, and nearby local attractions like Lake Mead. Residents can head here for water sports like fishing, boating, and waterskiing. Henderson is also a very scenic place and has been graced with hiking trails which allow active retirees to fully appreciate their Golden Years.

7) Port St. Lucie, Florida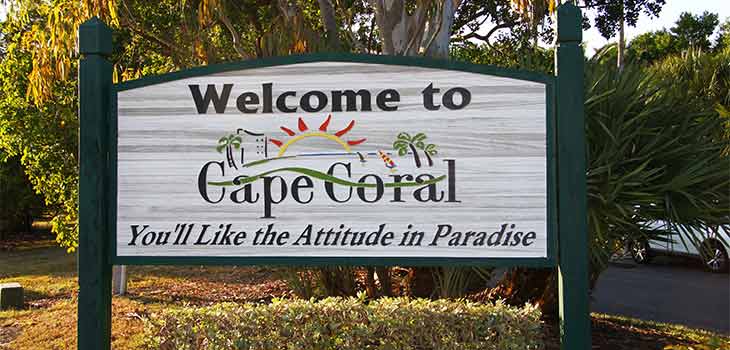 Serenethos / Shutterstock.com
This east coast city is primely located equidistant between Miami and Orlando. Port St. Lucie is a water-lovers haven.

It's got miles of sandy coastline and the Port St. Lucie River, lined by the ever-popular Riverwalk Boardwalk. This is the place to fish – conveniently located right in the town center. There are several large and well-known retirement communities including Tradition and PGA Village. Apartment buildings full of amenities and gated communities are other popular choices among retired residents. The median home value is an affordable $214,000. Low crime rates, low cost of living, and no state income tax are other perks for retirees (especially if you want to maintain a part-time job). Lastly, there's absolutely no shortage of golf courses – the city claims at least 15! Fun fact: The New York Mets also host their spring training in Port St. Lucie.

8) Mobile, Alabama

Retirees looking for a highly enjoyable lifestyle loaded with southern charm for far less than the average city should look no further than Mobile, Alabama.

The cost of living in Alabama is one of the lowest in the country, especially when it comes to real estate and health care. This Gulf Coast city is a great alternative if you find the real estate prices too high in other waterfront cities. Mobile is located on Mobile Bay which opens up to the even grander Gulf of Mexico. The median home value in Mobile is around $116,000, making this an uber-affordable place to snatch up new property. Hot summers and mild winters mean residents enjoy many of their days on Mobile's beaches and scenic coast. Then, there's the historic downtown which hosts plenty of events, festivals, and concerts ensuring there's never a dull moment in the south.

9) Jackson, Mississippi

We like this southern state for its tax-friendly laws for retirees. Not only

does the state of Mississippi not tax Social Security benefits, it also doesn't touch any other qualified retirement income. Retiring here means holding on to more of your money than you would in other states. What's so great about Jackson in particular? It's cultured and historic. The Freedom Trail runs right through the city with many significant Civil War sites. Jackson also hosts a number of competitive dance and ballet competitions, attracting professionals from all over the world. It claims lots of interesting museums like the Mississippi Agriculture Museum and the Mississippi Museum of Natural Science. Best of all, Jackson is very affordable for retirees on a budget. The cost of living is 11% below the national average and the median listed home price is a low $129,500. An affordable and comfortable lifestyle is completely possible in Jackson.

10) Pittsburgh, Pennsylvania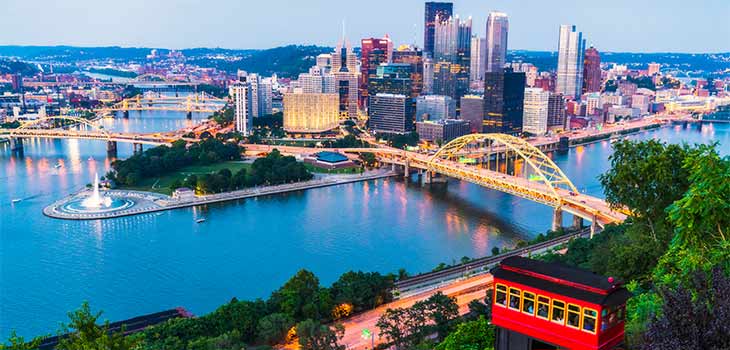 Checubus / Shutterstock.com
If you're main objectives aren't sandy beaches and a mild year-round climate, Pittsburgh could be an excellent choice.

Pennsylvania is very tax friendly with Social Security. Most other retirement incomes are excluded from taxation. The cost of living is on par with the rest of the nation, but that's certainly not true when it comes to real estate. The median home value is around $145,000; inexpensive compared to the national average. If retirees can tolerate the cold winters, there's plenty to do in The Steel City. Attractions like the Carnegie Museum of Natural History and the Andy Warhol Museum will satisfy those with a love for science and art. There's also the beautiful Phipps Conservatory and Botanical Gardens for when you crave a little Mother Nature in the midst of the city. Sports fans will love joining the football fans who faithfully support their team at Heinz Stadium every fall.

11) Asheville, North Carolina

Retirees wanting to avoid Florida but still crave a warm climate will find a nice fit in Asheville.

While real estate may seem a bit pricey, a quick search shows that there are many 2-bedroom homes and townhouses selling between $100,000 to $200,000. Depending on the type of digs you're looking for, a new home can be very affordable in Asheville. The cost of living is also below the national average. This city is a great place for retirees who want to socialize and enjoy being out and about in the community. The walkable downtown makes it easy to get around and enjoy the historic districts, browse the art galleries, check out live music in one of the many pubs, or take in a more refined show at the stage company or theater. The population here is diverse and innovative – desirable traits for retirees who want to stay stimulated and involved.