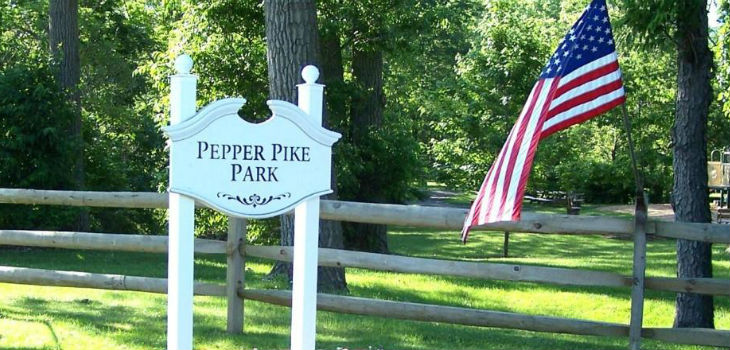 Finding the best area to settle into can be difficult, especially when you aren't quite sure what to look for. There is something for everyone in Ohio, and each city, town, or village has its own unique gems that attract newcomers each year. When it comes to wealth, there is more to a great neighborhood than just money and success, but oftentimes suffi-cient income is the starting point for a more vibrant scene. Here are the 10 wealthiest neighbor-hoods in Ohio according to statistics collected in 2010 by the United States Census Bureau.
1) Pepper Pike, Ohio
Pepper Pike is a Cuyahoga County community with a median per capita income of $71,255. There are currently 6,040 active residents in Pepper Pike, and its close proximity to Cleveland offers endless opportunity for career advancement and financial success. The local school district has been recognized as one of the best in the state, and many known the state motto as "A great place to live and work." Pepper Pike is a well balanced community that puts effort into regular city maintenance and team building activities. The majority of residents are well educated, and almost 70% of adult citizens possess a Bachelor's degree or higher.
2) Moreland Hills, Ohio
Moreland Hills is another suburban village located in Cuyahoga County and has a median per capita income of $72,001. There are roughly 3,298 citizens living in Moreland Hills, which account for 1,286 households. It is the 9th wealthiest community in Ohio and contains little cultural diversi-ty with approximately 3.7% of residents being of African American descent, less than 0.1% with a Native American background, and 89.6% of citizens with a predominantly white/caucasian racial makeup. Around 5.6% of households are run by a single female while 71.6% are lived in by mar-ried couples. Overall, Moreland Hills is a safe community with very low poverty and unemploy-ment rates. Some notable individuals to come from Moreland Hills include Olympic swimmer Di-ana Munz and former United States President James A. Garfield.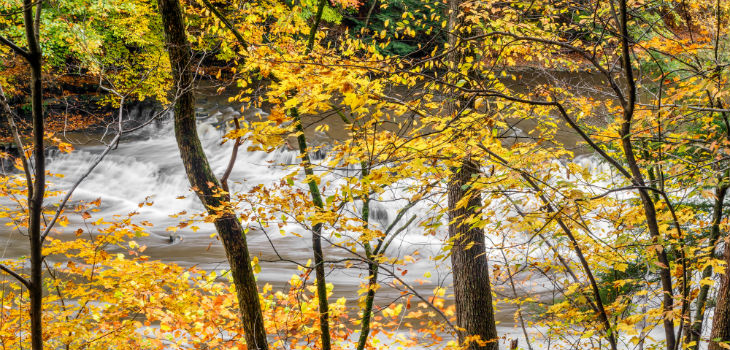 3) Bentleyville, Ohio
Bentleyville, Ohio is a Cuyahoga County village with a median per capita income of $73,392. There are currently over 947 residents living in the small community with just 297 households to-tal. The smaller population allows for higher rankings in terms of median income due to fewer odds that residents would be unemployed or lacking a college degree. The village appears to have a fairly stable government in which the current mayor has held his position since 2008. Due to the size of Bentleyville, the village is severely lacking in cultural significance. Over 97% of all residents are of white/caucasian descent, and there is not much room for cultural growth at this point in time. Despite that, Bentleyville is a safe community with a strong financial stance in Ohio.
4) Bratenahl, Ohio
Bratenahl is a Cleveland suburb found in Cuyahoga County and is located on the shores of Lake Erie. There are approximately 1,197 residents currently living in Bratenahl, and working adults maintain a median per capita income of $72,757. There are about 711 households throughout Bratenahl and a very small percentage have been documented with children under the age of 18 residing in the household. This indicates that Bratenahl possesses a young profession mindset with a successful and hardworking business ethic. Over half of all households are of non-family dwelling, signifying that the community is a designation for students, working millennials, and en-trepreneurs. The proximity to Cleveland allows for easy transportation back and forth, which con-tributes to the likelihood of financial success among dedicated workers.
5) Worthington, Ohio
Worthington is a small society found in the West Chester Township within Butler County. There is a total population of 1,302 residents who have achieved a median per capita income of $73,684. Worthington rests just 22 miles outside of Cincinnati and is ranked as the 6th wealthiest commu-nity in the entire state of Ohio. There are currently only around 363 households that can be found in Worthington however out of those households are 308 families. Over 37% of all Worthington inhabitants are between the ages of 45 and 64, implying that the census-designated place caters to adults who are raising children or soon approaching retirement. One of the most successful and well know individuals to come from Worthington is politician John Boehner. Worthington is a very quiet and quaint area, however nearby access to Cincinnati allows for endless opportunity for business travel and entertainment.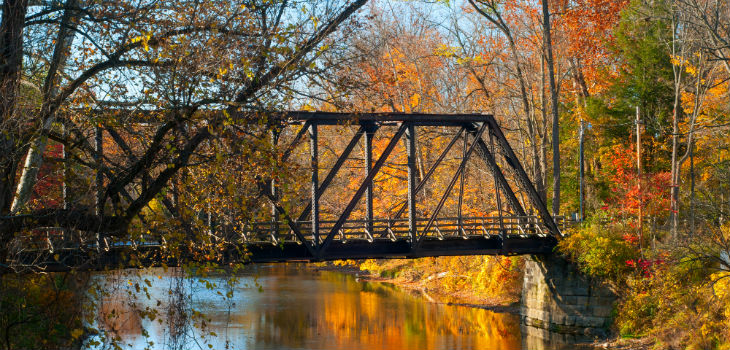 6) Gates Mills, Ohio
Gates Mills is a Cuyahoga County village with a population of 2,270 residents and a median per capita income of $74,732. As a suburb of Cleveland, Gates Mills is another community that thrives on the ease of commuting to the metro for professional business matters. Gates Mills is a quiet neighborhood that is well educated and has produced popular sports and television icons such as tennis player Lauren Davis, Cleveland Indians pitcher Bob Feller, and singer-songwriter Eric Carmen. There are 925 residences throughout Gates Mills, almost 80% of which include married couples, over 33% have children under 18 years old, and 4.5% are inhabited by single women. Gates Mills, much like many other Ohio communities, is of a predominantly white/caucasian background, leaving little to be explored in terms of cultural diversity.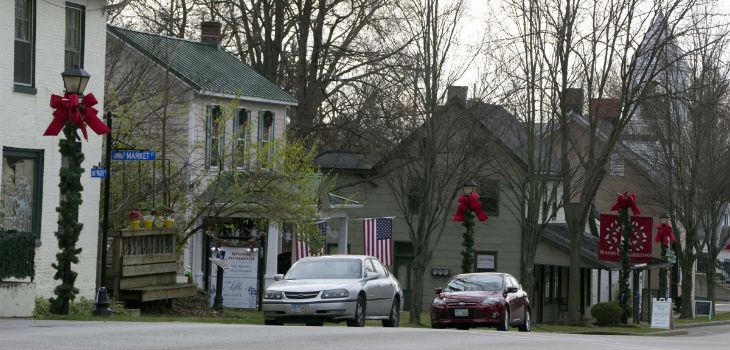 7) Springboro, Ohio
Springboro is an Ohio community found in Warren County with a total population of 17,643 resi-dents and 5,806 households. Working residents generate a median per capita income of $78,786. The city is located between Dayton and Cincinnati, which allows for much fiscal growth and busi-ness opportunity to arise for residents dwelling in the suburbs who commute to work in one of the two cities. Popular finance magazines have previously recognized Springboro as one of the best places to live in the United States, which clearly reflects in the city's motto— "Live. Work. Play. Learn. Grow." Springboro is a progressive and prosperous community that also historically func-tioned as a hideout for escaping slaves on the Underground Railroad. The area is rich in artistic attractions as well as multi-cultural affairs, which contributes to the overall wealth of the city.
8) Kirtland Hills, Ohio
Kirtland Hills is a rural village located just outside of Cleveland within Lake County. The communi-ty has a total population of just 646 residents, many of which produce a median per capita income of $78,896. Out of the total residents, there is an even smaller number of households, which is currently at 223. The small village limits of Kirtland Hills does not allow for much development within the community. Kirtland Hills is a quiet village that keeps to itself but is currently ranked in 3rd place for Ohio's wealthiest neighborhoods due to less factors skewing the numbers such as unemployment rates versus population size, etc. Nearly 30% of Kirtland Hills residents have chil-dren living at home while the remainder of households are comprised of senior citizens or inde-pendent owners and non-families.