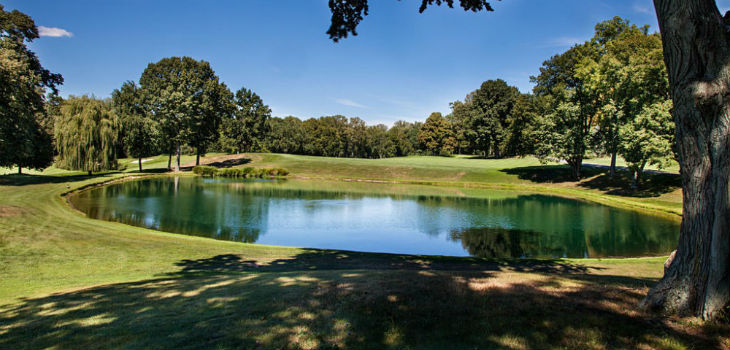 While the entire state of New York is full of beauty with diverse climates and a variety of geography, attractions and amenities, some of the wealthiest areas are on Long Island; an island that spans over 100 miles along the southern Connecticut coast just west of Manhattan. The United States Census Bureau regularly conducts a nationwide survey to account for various area demographics and associated living statistics. As of 2010, the most recent census information revealed that these 10 neighborhoods were found to be the wealthiest in New York.
1) North Hills, New York
North Hills, New York is located in the town of Hempstead, in the Roslyn area of North Shore Nassau County. Residents make a median income of $100,093 per year, and the entire neighborhood population is over 5,075 according to the 2010 United States census. North Hills residents experience ease of commuting throughout the area due to its proximity to I-495, aka the Long Island Expressway, as well as the Northern State Parkway. Both allow for easy access to and from New York City and the surrounding boroughs. Locals residing in North Hills often take advantage of the neighborhood golfing opportunities at the Deepdale Golf Club, given that they have secured a membership at the facility. Historically, North Hills was formed by glacial activity over 11,000 years ago, hence its name, which implies rolling geographic and geological characteristics.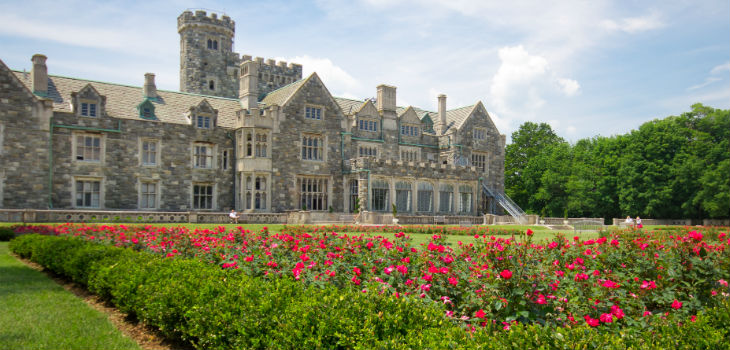 2) Sands Point, New York
Sands Point is a New York neighborhood located on Cow Neck Peninsula in Long Island where residents hold a median income of $95,647 per year. Located in the village of North Hempstead in Nassau County, the neighborhood hosts a total population of over 2,675 people according to the 2010 census. Sands Point is very characteristic of its name with grainy beaches and port dynamics. The neighborhood is most recognized for its significance in the classic American literature creation by F. Scott Fitzgerald known as The Great Gatsby. In the book, Sands Point— otherwise known as "East Egg"— was an area of immense wealth and higher class citizens whose fictional mansions signified rich lifestyles and endless parties. Realistically, Sands Point is indeed a wealthy neighborhood with less than a half percent of the area's population sitting at or below the poverty line.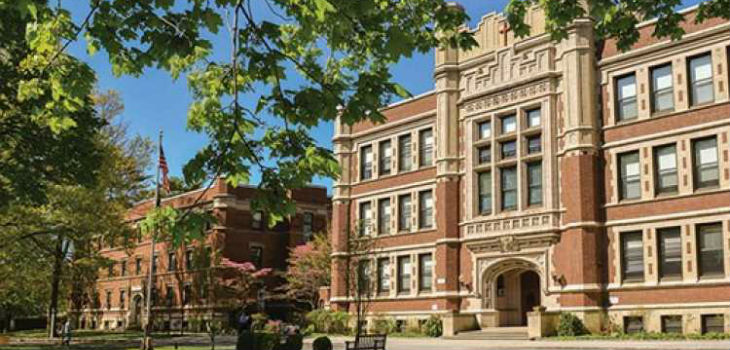 3) Bronxville, New York
Bronxville is just one of the few cities located outside of Long Island, New York and can be found in the town of Eastchester in Westchester County, north of New York City. Bronxville inhabitants have a median income of $89,483 per year, and the neighborhood holds a total population of over 6,300 in the small square mile of land that it takes up. Bronxville sits just outside of Manhattan, which allows for vast career opportunity and financial success. The neighborhood as a whole even thrives on the brain of millionaire William Van Duzer Lawrence, who helped establish the Bronxville community as an artistically rich Big Apple suburb. Bronxville is the central location of Concordia College, and the area is recognized for its influence from 1920's progressive ideals and colonial architecture. Residents enjoy approximately 70 acres of greenery and public parks for recreation and educational nature observation and outdoor activities.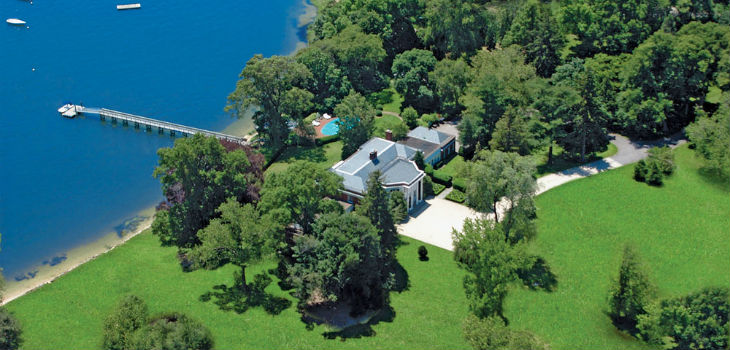 4) Centre Island, New York
Centre Island is an area located in Oyster Bay within Nassau County on Long Island where residents make a median income of $96,674 per year. It's part of what's refereed to as the "Gold Coast," and area of mansion that run along the north shore of Long Island.  The neighborhood has a very small population of over 410 inhabitants. Centre Island has spawned many internationally known celebrities including Billy Joel, Rupert Murdoch, composer John Barry, and the Tony Award recipient for lyrics known as Alan Jay Lerner. Approximately seven percent of homeowners in Centre Island are single women while over 63 percent of the homes are inhabited by married couples.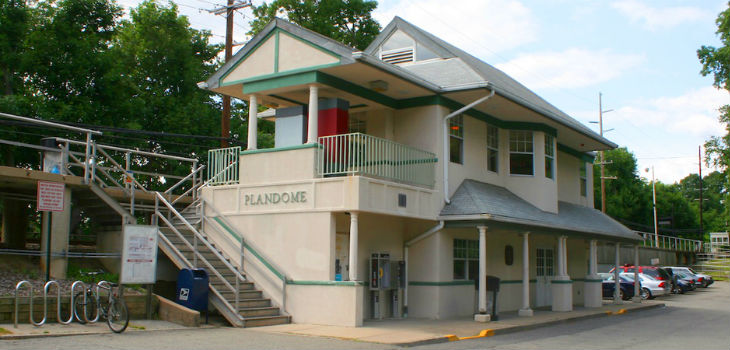 5) Plandome, New York
Plandome is a North Hempstead neighborhood in Nassau County on Long Island with a residential median income of $95,102 per year. The name of the neighborhood was derived from the Latin phrase, "Planus Domus," which translates to a "level home"— a trait that holds architectural significance throughout the area's history. Plandome contains several landmarks on the National Register of Historic Places including the local Plandome Fire Department built in 1913, the 1810 Willets Farmhouse, and the Almeron and Olive Smith House constructed in 1907. There are currently over 1,272 people residing in Plandome, as told by the 2010 United States census, and approximately 82.5 percent of the households are lived in by married couples while 11.7% were not of traditional family structure. Popular figures including Bill O'Reilly, Erika Slezak, and tennis player Bobby Riggs are all from Plandome where residents take pride and care for the neighborhood's still standing architectural history.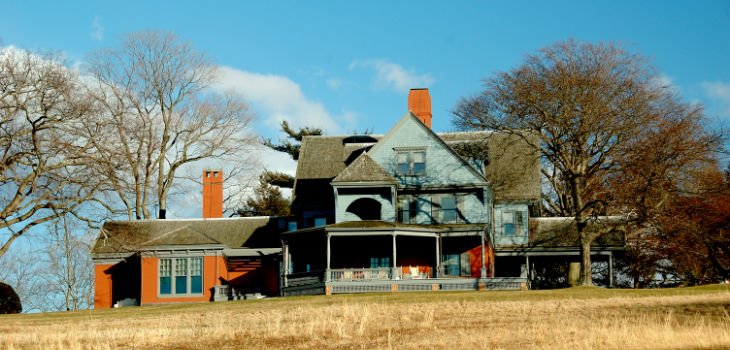 6) Cove Neck, New York
Cove Neck is an Oyster Bay neighborhood located in Nassau County with a median income of $110,339 per year. As of 2010, the population was just under 300 residents, and few celebrities and historical figures have even emerged from the area including Billy Joel, John Gotti, Jr., and President Theodore Roosevelt, whose home is now a local museum and historical landmark. Oyster Bay is a New York metropolitan village in Long Island. As a metropolitan neighborhood, residents of Cove Neck have fairly easy access to downtown New York City and are of a close proximity to local universities including the New York Institute of Technology and the State University of New York at Old Westbury.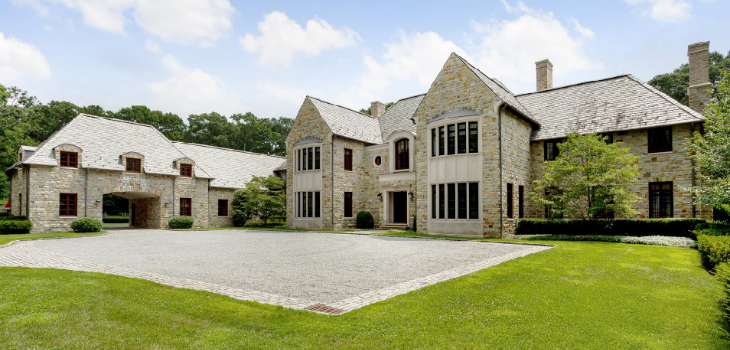 7) Matinecock, New York
Matinecock is another Nassau County neighborhood located in Oyster Bay on New York's Long Island and has a residential median income of $93,559 per year. Moderately populated in comparison to other area neighborhoods, Matinecock hosts approximate 810 residents according to the 2010 United States census. It is considered to be one of the top five wealthiest areas in the United States of America, and was once the wealthiest in all of New York's state borders. The majority of Matinecock's age range is between 25 and 64 years old, which accounts for approximately 53 percent of the entire neighborhood population while over 26 percent are minors under the age of 18. An average home in Matinecock can be purchased for just over $1.3 million while larger homes start at roughly $5.2 million.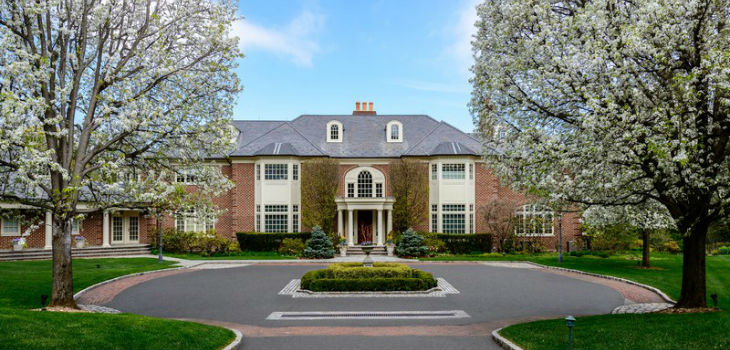 8) Oyster Bay Cove, New York
Oyster Bay Cove is another neighborhood found in the village of Oyster Bay in Nassau County within Long Island, New York. Residents make a median income $103,203 per year, and the moderate population is approximately 2,200 people according to the 2010 census. There are at least 725 homes in Oyster Bay Cove, and approximately 633 of those homes are inhabited by families. The poverty line in Oyster Bay Cove is very low, and the neighborhood's proximity to downtown New York City allows for much financial opportunity and growth. Oyster Bay, as a whole, is a family-oriented village and claims iconic movie settings including the home of Jack and Dina, played by Robert DeNiro and Blythe Danner, in the comedy directed by Jay Roach known as Meet the Parents. Other popular television and movie homes in Oyster Bay include that of Phil Leotardo's hideout and demise in The Sopranos.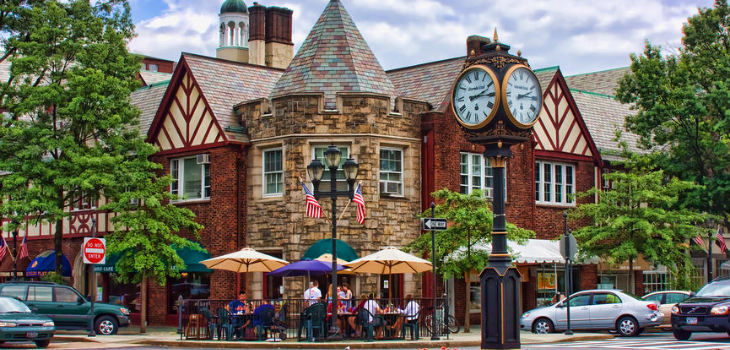 9) Scarsdale, New York
Scarsdale is a New York town and neighborhood located in Westchester County right outside of Manhattan. Residents earn a median income of $89,907 per year, and there are approximately 17,166 inhabitants in all of Scarsdale, as implied by the 2010 United States census. Early influences on Scarsdale come from colonialism and the American Revolutionary War. Scarsdale also played a major role in feminism and women's suffrage with historic establishments including the 1918 Scarsdale Women's Club and the 1921 Scarsdale League of Women Voters. Scarsdale is connected to Manhattan, just 25 miles away, via the Metro-North Railroad. Easy downtown access allows for a busy commute for professionals and a suburban home getaway from bustling business within the city. Just over half the Scarsdale population has children under the age of 18 living at home, implying that it is a very family-oriented environment with a touch more cultural vitality and quality education.