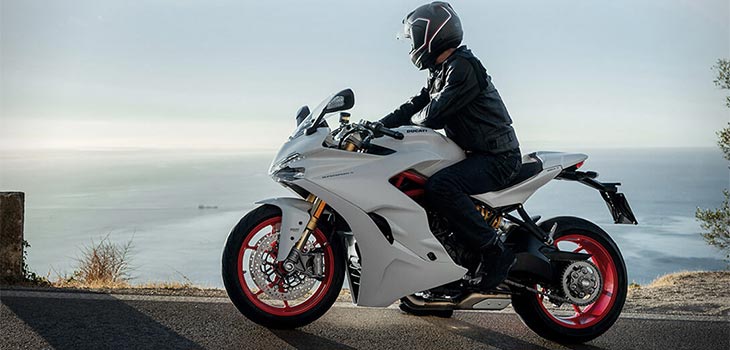 When it comes to shopping for a motorcycle, 2017 is going to be a banner year for consumers. Which motorcycle is best for you will be an individual choice, of course. Those on this list are ranked in no particular order. All of them, however, are outstanding, highly-anticipated new bikes delivering great looks and performance.
1) Ducati SuperSport
Ducati is instantly recognizable for its gorgeously efficient Italian designs. Plus it is one of the best performance motorcycles in the world. That legendary Italian engineering is evidenced in the new 2017 Ducati SuperSport, too. This motorcycle will be one of the year's best bikes, and one of the most comfortable to ride. While it has the engineering power, speed, handling, and toughness you'd expect, it's also got the ergonomics you want. The rider's position has significantly less forward lean than most sport bikes, so it can even double as a commuter. Meanwhile you've still got up to 113 horsepower in a 937 cc L-Twin engine that utilizes liquid cooling. All that power is also packaged in a motorcycle that weighs only slightly more than 460 pounds and is priced around $13,000.