By Amanda Morgan
Obtaining a degree is more accessible now more than ever because it can be done from the comfort of your home, on your own computer. Instead of having to physically attend classes at a university, you can attend college online and receive an online degree upon completion of the coursework. These degrees can provide the same benefits as a traditional college degree, if they are received from an accredited university. Often the class time is flexible so you can attend classes and do the required coursework around your own schedule, such as work or other commitments. Here's what made our list for the 9 highest paying jobs you can get with an online degree. 
1) IT Manager
One of the highest paying jobs that people can get with an online degree is an IT Manager. In order to become an IT Manager, you must obtain a Bachelor's degree, which can be earned online through an accredited school. Usually, this position is achieved through working your way up the corporate ladder after starting at a lower level position. Although this may require some time and effort, the time may be worth it since IT Managers make a median salary of $131,600. This is very impressive for a positon that only required a Bachelor's degree. However, most IT Managers will return to school and get a Master's degree at some point. Being an IT Manager requires a combination of both leadership skills and technical skills. This job is perfect for people who are hoping to make the most of their online degree while obtaining a job that offers room for growth.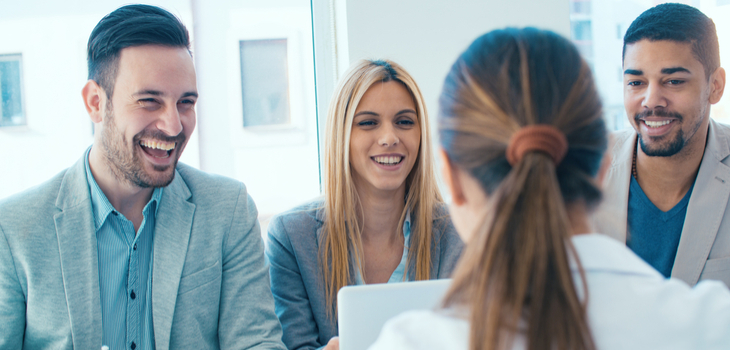 2) Human Resources Management
Human Resource Managers, on average, make around $104,440 per year. Typically, you'll need to spend five or more years in the field after receiving a Bachelor's degree to get this job. While some companies only require a Bachelor's degree for this position, others prefer a Master's degree. Human Resource Managers are responsible for overseeing the recruitment of new employees to the company. They are in charge of interviewing, hiring, orientation, and addressing any issues or concerns. Human Resource Managers often deal with conflicts in the office that deal with human right violations or sexual harassment issues as well. It is important that people interested in this field have strong interpersonal skills since they will be meeting and communicating with people daily, and often end up mediating situations. Some Human Resource Managers focus more on the payroll aspect of a business, while others are focused on staffing. This illustrates a wide range of skills needed for this type of work.