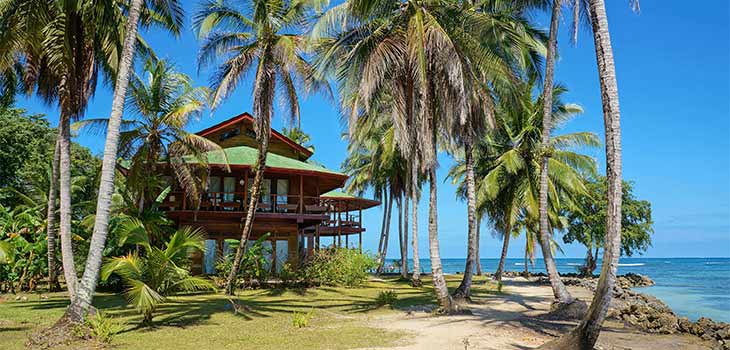 Many people dream of living in a lovely home in a place that's surrounded by natural beauty. In the United States, these areas typically have a high cost of living. This prevents many people from moving to a location that has what they desire. If you venture outside the United States, though, you'll find countries where you can get a great, affordable home in a wonderful environment. These places offer a low cost of living and a high quality of life. You'll find countries throughout the world where you can live cheaply without having to skimp on quality. If you're excited about the idea of living like royalty without having to break the bank, consider visiting one of these nine countries – you might even consider moving your permanent residence.
1) Panama
Situated between the Pacific Ocean and Caribbean Sea is the picturesque country of Panama. There are tons of seafront properties available here for expats. The most expensive place to live in Panama is Panama City, where a one-bedroom apartment costs about $700 to $900 a month. Still, even that's cheap compared to other cosmopolitan cities like Paris or New York. If you head out of the city, you'll see much cheaper rents. You can find rents as low $150 on Panama's gorgeous beaches. There's also plenty to do for fun throughout Panama. You can go on a boat trip through the famous Panama Canal, or you can explore the country's rainforests. You can also simply sit back and enjoy Panama's amazing locally caught seafood and relaxed beach culture. Panama is a wonderful choice for anyone who wants to live cheaply in a lovely country.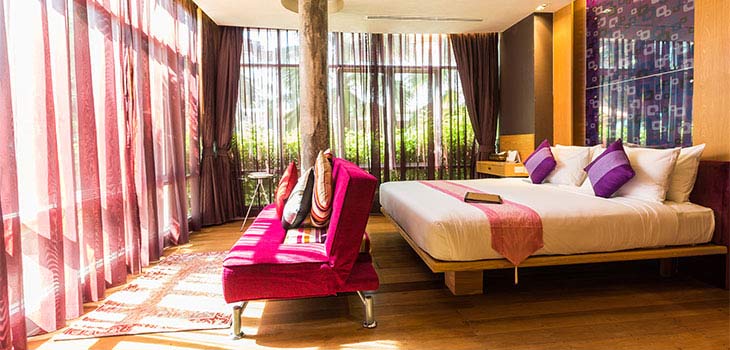 2) Thailand
Many expats who are looking for cheap apartments on the beach choose to go to Thailand. Even though Thailand is getting more and more popular, it's still very inexpensive. In the capital of Bangkok, rents for one-bedroom apartments are around $700 a month. In small cities outside Bangkok, rent is much cheaper. Chiang Mai—a Northern city that's very popular with expats— has studio apartments for about $400 a month. In the seaside town of Hua Hin, you can easily live well on a tiny budget. For just $600 a month, you can rent an apartment, buy delicious food, and treat yourself to massages and rounds of golf. If you're interested in moving to Thailand, investigate different cities throughout the country and see which city will give you the most for your money.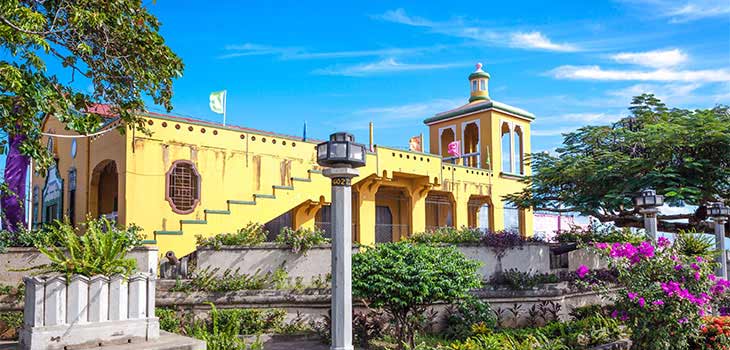 3) Nicaragua
It's one of the cheapest places to live in Central America. In rural areas of Nicaragua, you'll find rents for as low as $100 to $200 a month. The country's cities also have extremely affordable rents. Plus, most delicious local meals won't cost you more than $5. Most expats say that they don't spend more than $1,500 a month altogether. There are many great small cities throughout Nicaragua that you can check out. If you're looking for a city with a hip vibe, head to Leon. This college town has beautiful old buildings, delicious local restaurants, and proximity to the Pacific Beach. You can also try out Granada, a lively city with gorgeous Spanish Colonial architecture. If you'd rather move to a small beach town, try the Corn Islands or San Juan del Sur.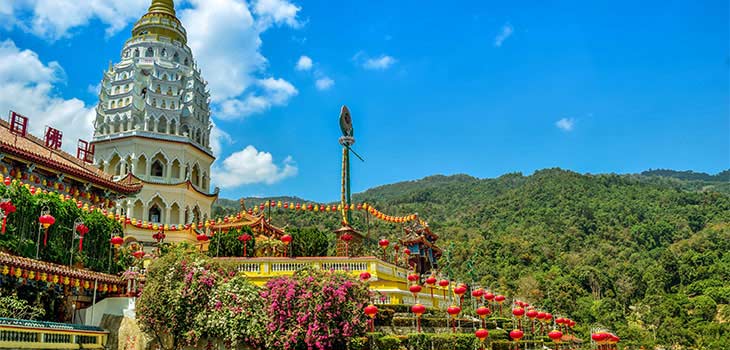 4) Malaysia
A vibrant, multicultural country with fascinating historical sites and gorgeous beaches is what you'll find in Malaysia. In the capital of Kuala Lumpur, you'll see rents for less than $1,200 for a spacious three-bedroom apartment. You may also be able to find one-bedroom apartments for just $500. Food and entertainment also won't cost you much. A movie ticket is just around $4, and you can also get a great meal for just a few dollars. If you'd rather live outside the city, you'll find lots of places to live on the beach. One great option is Penang Island. This island is just three hours from Kuala Lumpur and it's connected to the mainland by two bridges. The cost of living on this beautiful island is just about $1,000 per month on average. Throughout Malaysia, you'll find cheap rents and lots of fun things to do.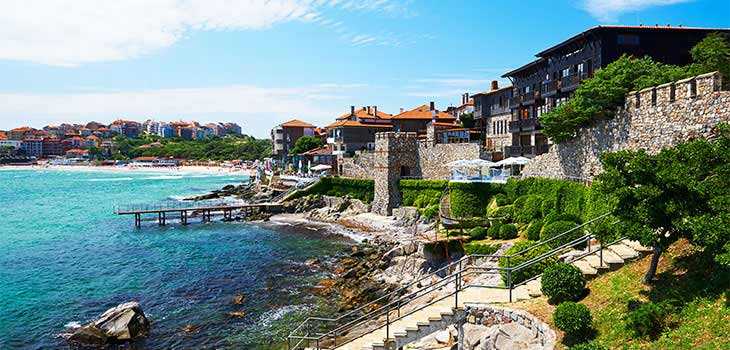 5) Bulgaria
If you love the idea of living in Europe, Bulgaria is a great place to go. This mountainous country borders the Black Sea, and it has a very low cost of living. In some of the country's cities, like Veliko Tarnovo and Plovdiv, you'll find rents for around $200 for a two-bedroom apartment. Even the capital of Bulgaria, Sofia, is reasonably cheap, with one-bedroom apartments costing around $300 to $500. Plus, you can buy a house for as little as $5,000. If you do decide to make the move to Bulgaria, you'll find plenty to do for fun. In Sofia, you can check out the great local restaurants and participate in the city's fun nightlife. You can also explore ancient monasteries, hike through gorgeous mountains, and relax on lovely beaches. Bulgaria is a good choice for anyone who wants to give Eastern European living a try.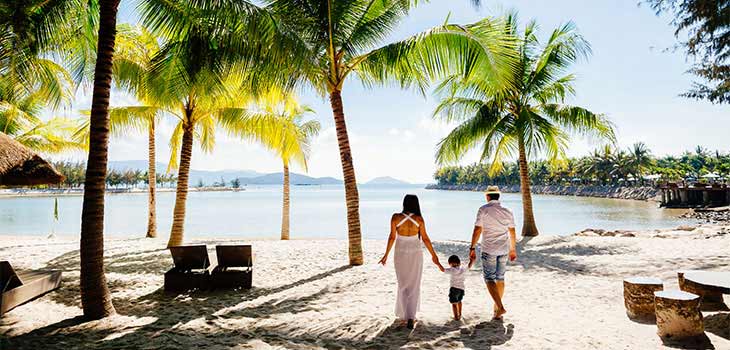 6) Vietnam
Another Southeast Asian country that's very popular with expats is Vietnam. Expats love how cheap the food is—you can get a filling and delicious meal for just $2. Rent is also very cheap throughout the country. In beach towns like Hoi An, you'll find rents for around $400 a month, and you can easily live on $1,000 or less a month. You can also live on less than $1,000 a month in Da Nang, another popular beach town. Rent is also cheap in large cities like Ho Chi Minh City. If you go outside the center of the city, you can get an apartment for about $300 a month. Even in the center, rents are still just around $500. When you're living in Vietnam, you'll get to enjoy gorgeous beaches, delicious food, and an amazingly low cost of living.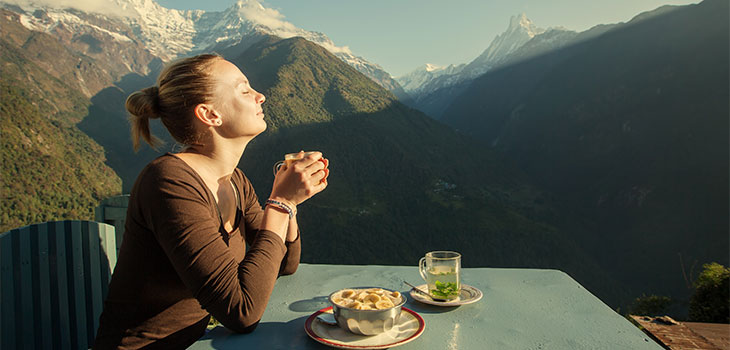 7) Nepal
A beautiful country that's perfect for avid hikers is Nepal. The capital city of Kathmandu is a good base if you want to trek through the Himalayas or simply go on easy day hikes. When living in Nepal, you'll be able to have a very low cost of living. On average, studio apartments in Nepal will cost you between $200 and $350. You may even be able to find a place for as little as $60. Food is also very affordable and delicious throughout Nepal. Plus, there's plenty that you can do for fun in Nepal. You can explore ancient temples throughout the country, spend time in the country's gorgeous national parks, and visit interesting museums that discuss the country's mountainous landscape. There's also great nightlife in Kathmandu, including many fun bars and clubs. Nepal is a good choice for anyone looking for an adventurous place to live cheaply.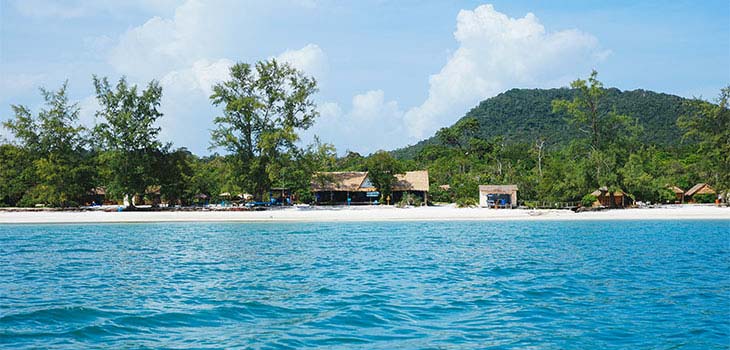 8) Cambodia
Beautiful Cambodia is becoming a popular place for expats, and especially retirees. It's easy to live cheaply and well in many of the major cities throughout the country. One of the most popular cities for retirees is Sihanoukville. In this beachfront city, you'll be able to rent a furnished room for just a $100 a month. If your budget is a little bit larger, you can get a studio apartment with air conditioning and a gorgeous seaside view for $150 to $200 a month. Prices are just as cheap throughout the rest of Cambodia. In Siem Reap, a city that's home to stunning ancient temples, you'll see rents ranging from $250 to $550 a month. No matter where you want to go in Cambodia, you'll be able to find amazingly affordable rent.