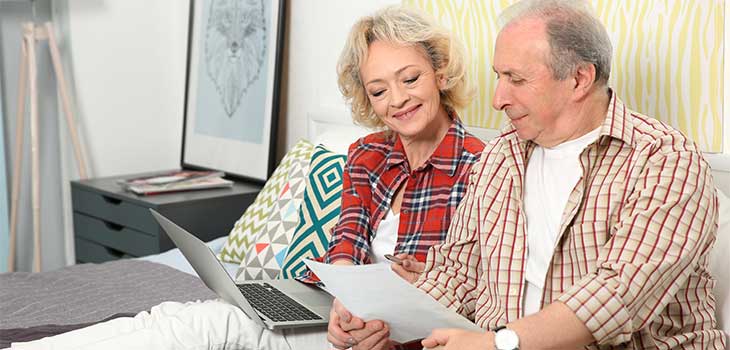 It's not unusual for one person in a marital relationship to do the retirement planning. Perhaps you've given your spouse the reins on retirement because financial planning just isn't your thing. Of course, your partner has both of your best interests in mind, but are you certain they've been planning both of your retirements properly? There are a lot of different avenues when it comes to retirement planning, and all the choices can muddy the waters. Even if you're in the background part of the planning, it's important to make sure your spouse is on the right track. How can you tell? Check out 11 ways to know if your spouse has been planning properly for retirement and answer the question for yourself!
1) They Stick to A Budget
Creating a budget is one of the first steps to ensure a successful retirement. This shouldn't happen right before retirement or after you've retired. Budgeting and being mindful about daily spending habits is important throughout life. A retirement budget can be implemented at any age. The sooner you pinpoint an amount you want to save every month, the bigger your nest egg will be by the time you reach retirement age. How is your spouse with money? Does he or she spend frugally, with reckless abandon, or somewhere in between? It's imperative you both are on the same page when it comes to what you spend your money on and where your priorities lie. Check in with your partner and consider creating your retirement budget together. When your Social Security benefits do start arriving, the budget should be adjusted to the new monthly income.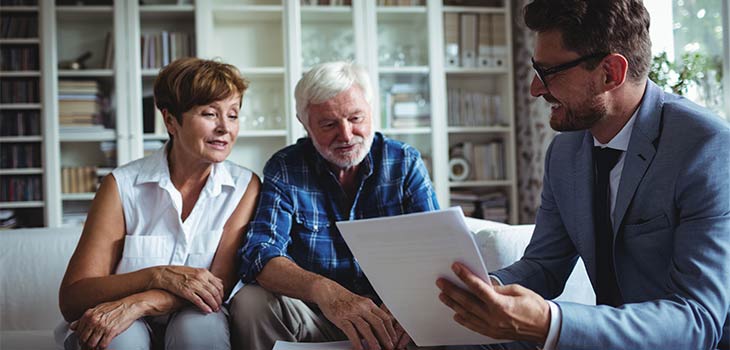 2) They're Working with a Financial Advisor
Planning for retirement alone is overwhelming. Unless your spouse is super-investment savvy or works in the financial field, it's a good idea to talk with a financial advisor about retirement planning. There are a lot of options and these advisors are professionals who specialize in making sure you're set for life. That being said, you also want to make sure you work with a reputable company and with an advisor you can trust. It's a good idea to do as much research as you can prior to meeting with an advisor. Be as informed as possible about the options and ask the right questions about every opportunity presented. Different stocks, bonds, mutual funds, and investments come with different fees. Be sure your spouse has exhausted all the options and inquired about initial purchase fees, maintenance fees, and the investment's flexibility.
3) They've Got a Strong Portfolio
The financial planning part of retirement is tricky – there's no doubt about that. That's why working with a financial advisor who specializes in retirement is key. Ask questions about what investments your spouse has made and stay informed about what's going on with your investments. A strong portfolio should include a mix of stocks, bonds, mutual funds, and perhaps an annuity. It may be easy to get carried away, so a good general rule of thumb is having no more than 5 or 6 different investments. It's also imperative to know each investment inside and out. If you don't really know where the money is going or coming from, it's impossible to truly tell if that investment is necessary. Make sure you know exactly why you bought each investment, what the risks are, and what you're getting in return.