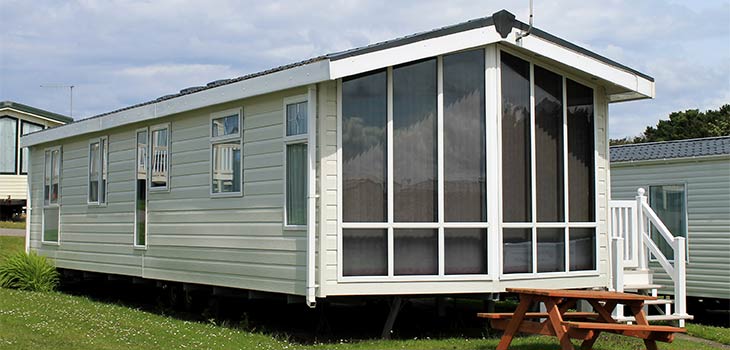 By Amanda Weiss
Perhaps you've heard—tiny house living is in right now. Tiny houses provide the amenities needed for living on a much smaller scale, usually between 250-500 square feet. Some of the most popular tiny houses in which people reside are bus conversions, shipping containers, RV's, and custom builds. Depending on location and lifestyle, one option may work better than the others. In the United States, the movement is gaining momentum, especially in California, Texas, North Carolina, and Colorado, among others. However, with enough research and the proper resources, tiny houses can be built and maintained elsewhere. So, for your careful consideration, here are 11 ways to decide if tiny house living is for you.
1) Location to Build or Park
One of your first concerns, if you are considering a tiny house life, should be your location to build or park. Most residential land already has full-size houses on property. If you want to stay within a suburban setting, you need to find an area that allows tiny houses. When planning your placement, you need to decide whether you want a mobile mini-home or stationary. This may depend on your lifestyle, as well as your job and other stable aspects of life. If you use a mobile home as a basis, you will have less control over design. If you are dedicated to having a tiny house, you may have to be willing to move away. This is because some areas are not suitable for these homes. So, if living in a certain town is a priority, you may need to consider that aspect. See if a friend has room on their property to park your tiny home.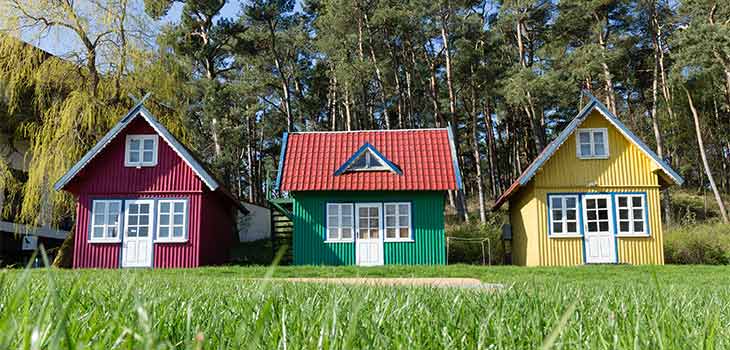 2) Sense of Community
Different neighborhoods have different atmospheres about them, and sometimes a unique sense of community. Depending on your lifestyle and level of socialness, you may want a very particular type of community. For example, if you aren't home much, a tight-knit community might not be necessary for you. If, however, you want to spend time with neighbors, you are likely to deliberately seek one. Recently, tiny house co-ops have been on the rise. In these communities, there are places for gathering and spending time with others. Since the houses are small, there are many opportunities to meet neighbors in these communal areas. Resultantly, if you live in these communities, you will get to know those around you. Additionally, you will be able to bond over similar values and tiny living experiences.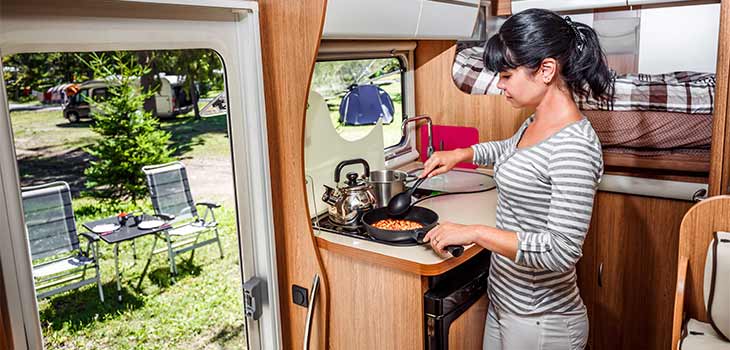 3) Simplicity vs. Luxury
Going from a traditional house to a tiny house comes with many lifestyle changes. So before deciding, you need to consider how well you can deal with a much simpler existence. Though many regular-sized houses are not considered especially luxurious, they are larger in comparison to tiny homes. Having a simple life can be beneficial because it can reduce your stress, responsibilities, and expenses. You can eliminate unnecessary clutter from your life in this way. However, if you feel that you need everything that you currently own, scaling down will be difficult. Much of this relates to what you are accustomed to. If you grew up with a life of luxury, it can be much more difficult to simplify. If you are used to working with virtually only what you need, a tiny house may suit you well.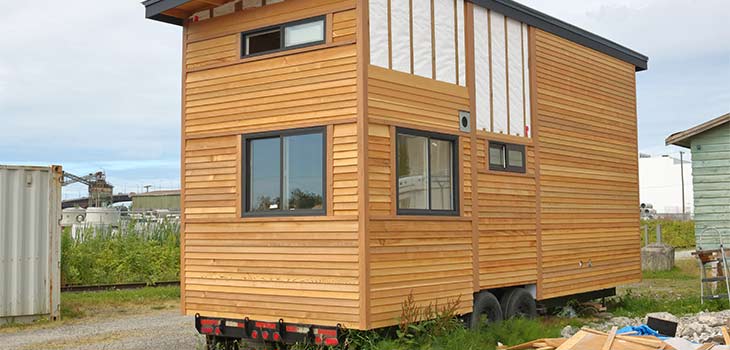 4) Building Cost
It might be true that a tiny house is cheaper than a large one. However, even small houses can carry hefty price tags. For instance, if you are building from scratch, you need to buy a lot of supplies. This alone may cost around $20,000-30,000, according to In-House Realty. And unless you are very handy, you may need to hire someone to help construct the house. Alternatively, you can buy a pre-built house, but this may cost double or triple as much. So, if you decide to build one, you need to consider what materials are both strong enough and affordable. In addition to the house itself, you will need land upon which to build or park. The closer you are to urban centers, the more expensive this will be. Therefore, making sure to plan a budget is highly important for starting out in tiny house living.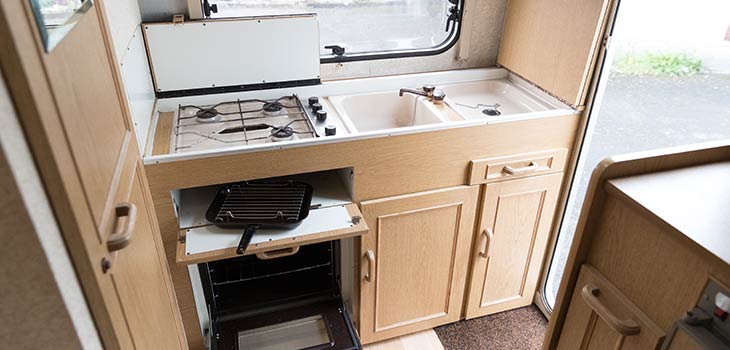 5) Space for Storage
You may not think about having space to put all your things during your daily routines. But the fact is, tiny houses have less room and storage than traditional homes. If you have many items that are important, you may not be able to bring them all with you. There simply will not be enough space for everything to fit. Therefore, you will have to learn to live with fewer possessions or put some into storage. On the plus side, having fewer things means there will be less to tidy up. If tiny living is worth the reduction in personal possessions, you can give away or sell some things. Additionally, you may want to invest in some furniture that doubles as storage. Over time, if you enjoy tiny house life, you will become accustomed to having less space and clutter.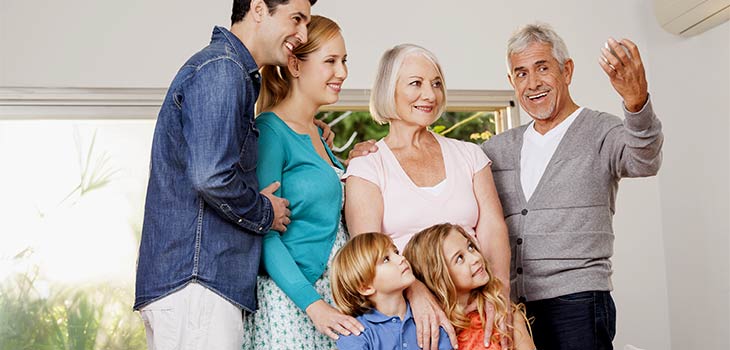 6) Family Size
Your ability to live in a tiny house may be restricted by the number of people in your family. If your immediate family is large, a tiny house simply may not have enough room to accommodate everyone. Additionally, children and teenagers will likely want more privacy than a tiny house can provide. If your family has active children, they may not have enough room to run around without being destructive. Another factor to consider is having extended family over. If you usually host holiday meals for many people, you may need to change your habits. Tiny houses will likely be too small, so you may have to hold events outside. However, if your family is small, you might find a tiny house to be the perfect size. No need to worry about too much extra space, after all.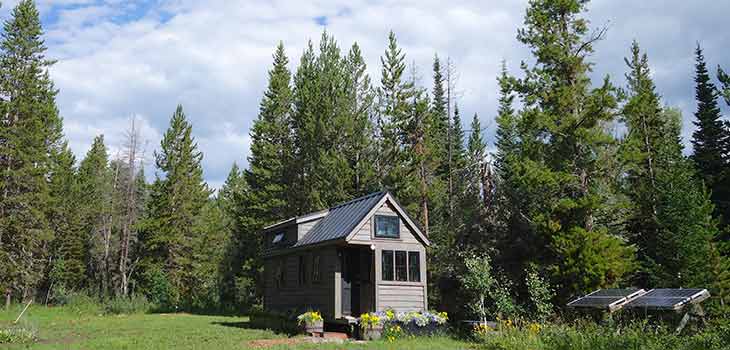 7) Access to Utilities
Something that many people take for granted in our current society is access to utilities like electricity and water. These may be available in camping areas and mobile home parks, but perhaps not on other plots of land. Therefore, you must consider where you will go to get utility resources, and how you will integrate them. It's possible your tiny house won't have full plumbing, so you may need a composting toilet. You might need to be wired into the power grid, or opt for solar panel energy to power your tiny home. Additionally, many areas have rules requiring home access to utilities. Thus, even if you want to live outside the norm, some locations may not allow it. So, you need to figure out where to locate your home to get all the basic resources you'll need.
8) Medical Considerations
One of the most important things in life is maintaining good health, and your house should not stop that. Therefore, before building a tiny house, you need to consider medical conditions such as allergies. Certain building materials elicit allergic reactions in some people. And if your house contains materials you are allergic to, you may end up suffering constant allergy attacks. Therefore, people with allergies should be especially careful when designing a tiny house. Another thing to consider is medical equipment. If you have a health condition that requires bulky equipment, you must make sure it will fit. You need to be able to access these things in case of an emergency. Also, for chronic health conditions, you might need to have a way to contact doctors. For instance, you may need to ensure that internet access or landline phones are installed in your tiny house.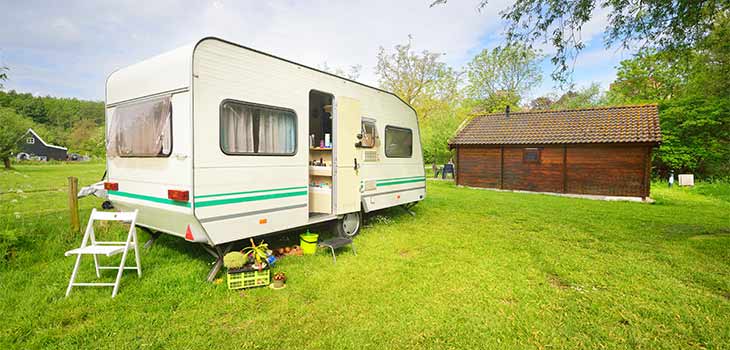 9) Mobility
Mobility, in multiple contexts of the word, is something to consider before choosing the tiny house life. If you want your home to be mobile, for instance, a tiny house may serve you well. Some tiny houses are built on trailer or RV bases, so they can be moved from place to place. These are good for people who want to explore different areas but still have someplace to call home. If mobility is something you value, there are tiny homes which are easy to tow with a pick-up truck. Tiny houses are quite compact in design. So, if you are very tall or broad, moving through a small home can be a challenge. Additionally, if you are physically uncoordinated, a tiny house may cause you some trouble. Many designs have steep narrow stairs or ladders to climb into sleeping lofts.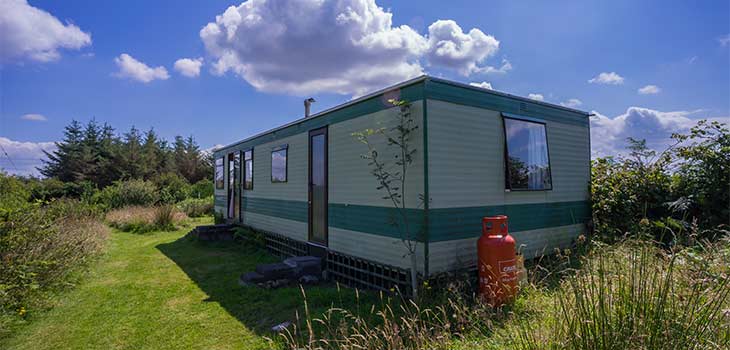 10) Legality
A major concern for joining the tiny house movement is the legality of your small home. In many areas, zoning laws prevent the legal building of these homes. For instance, there may be a size minimum that the tiny house of your dreams does not meet. Therefore, you will have to put in effort to search out somewhere it is allowed. There are some tiny house communities that already exist, and joining one of these is a way to make it work. Alternatively, you can try "temporary urbanism" by living on otherwise non-functional land. If the government decides to build up the area, however, you will need to move. You can also try to get your government officials to change undesirable zoning laws, but this will take time. If you are set on a tiny house, you are better off finding an area where it is permitted.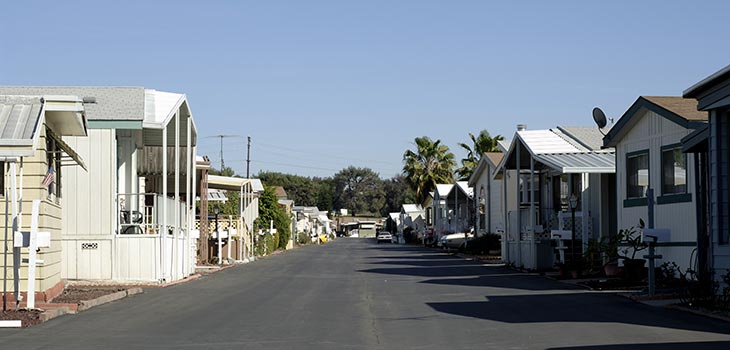 11) Consumption Level
In modern society, we generally go through large quantities of consumer items. If you live in a tiny house, the space available will limit what you can buy. You may not have room for all the food, entertainment, or other goods that you want. Resultantly, you will have a lower level of product consumption. For some people, this is a strong incentive towards tiny house living. Buying less drives you to waste less, so you will lessen your environmental footprint. Additionally, you may develop a deeper gratefulness for the consumables you do purchase. Reduction of consumption can also grant an appreciation for the distinction between needs and desires. If you live in a tiny house community, you will likely be among others with similar low-consumption values. Thus, if you want to make a statement about societal consumption, a tiny house is one way to do so.