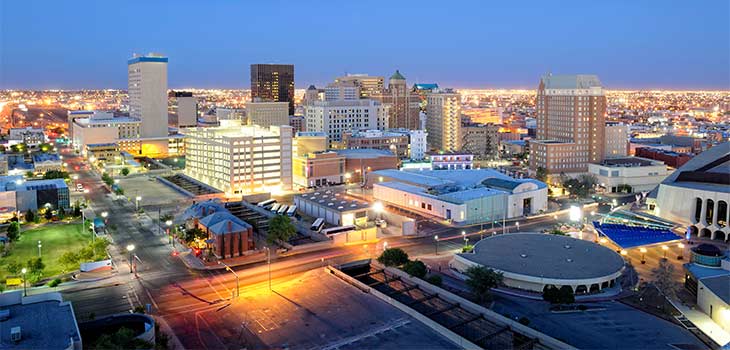 When you retire, you'll want to look for ways to keep your cost of living low, while still having a high standard of living. Luckily, there are many US cities where this is possible. GoBankingRates did a study on this and found numerous cities where you can live on $1,000 or less a month. This includes cities throughout the United States, from the Southwest to the Northeast. However, the one caveat is the study assumes that you own your home and have finished paying off your mortgage by the time you retire. If you're ready to retire for less, here are eleven cities throughout the United States where you can easily retire on a $1,000 monthly budget.
1) El Paso, Texas
The Texan city of El Paso has a low cost of living while still offering plenty of amenities. According to GoBankingRates, you can live in El Paso on about $893.25 a month. Overall, the cost of living in this city is 13 percent less than the national average. AreaVibes gave El Paso a high Livability ranking of 79, and it gave the city's amenities an A+ rating. Some of these amenities include the El Paso Playhouse, El Paso's longest-running theater company. This playhouse puts on numerous high-quality plays each season. If you love being outdoors, El Paso also has many parks where you can hike or go for leisurely strolls. There are also many golf courses where you can practice your swing. When you're living in El Paso, you'll get plenty of bang for your buck.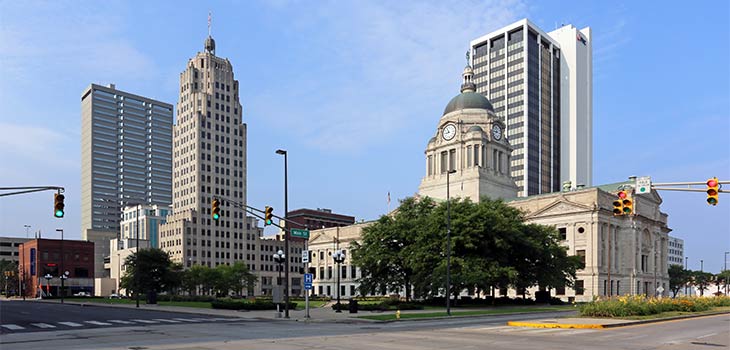 2) Fort Wayne, Indiana
If you want to retire in the Midwest, Fort Wayne is a good choice. You can live in this city on about $822.17 a month. Fort Wayne also has low average utility costs of $242.45, and the cost of living here is 16 percent less than the national average. While Fort Wayne can get chilly in winter, the summers are beautiful, with average highs in the low 80s. Fort Wayne has many amenities you can enjoy in all types of weather. This includes the lovely Foellinger-Freimann Botanical Conservatory, which has both outdoor gardens and an indoor conservatory that's open year-round. Fort Wayne also has numerous theaters that put all types of shows, from plays to ballets. Plus, if you love classical music, you can go to a performance of the Fort Wayne orchestra at the Fort Wayne Philharmonic. The city of Fort Wayne has tons of amazing amenities available.