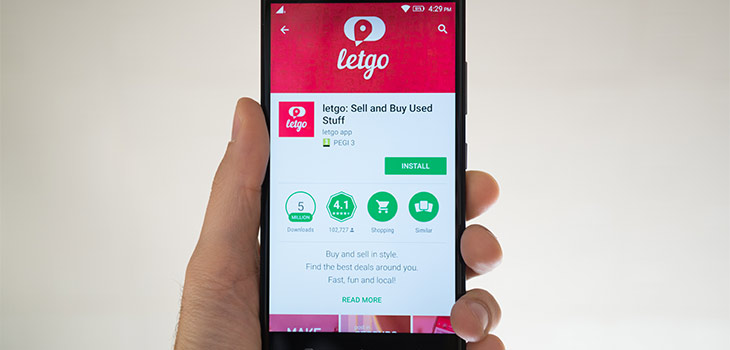 Wouldn't it be nice to have a job that didn't require showing up to an office or cubicle five days a week? How about having the ability to earn money without ever leaving the house? If you think this sounds nice, you're not alone. Many dream of a more flexible, unconventional way to earn money. Stop dreaming and make it a reality! Nowadays, technology is so advanced that we're able to earn money right from our smart phone apps.  It won't likely equal a full-time income. However, those who are a little tight on funds, or students who need a little extra cash to get by, can greatly benefit from these 11 money-making smartphone apps.
1) LetGo
We're all guilty of hanging onto things that we really don't need. What is it about your prom dress that keeps you from tossing it or donating to GoodWill or Salvation Army? Are you really going to wear your wedding dress again? Or that outfit you bought for your cousin's graduation party, Bat Mitzvah, or engagement party? The point is, you've probably got some near brand-new clothes in your closet that you'll never wear again. Sometimes it's difficult to part with something for nothing. How about if someone pays you? That changes things, doesn't it? Use the LetGo app to post your like-new clothes and earn some quick cash money. This app can also be used for other things like furniture, appliances, household items, and electronics. Clean out that closet and Letgo!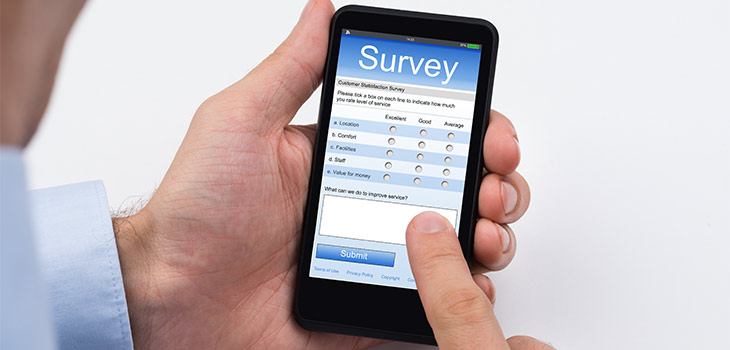 2) Surveys On The Go (SOTG)
Dream about getting paid to voice your opinion? This is kind of like that. With Surveys On The Go, you'll get paid for your thoughts on a variety of subjects like politics, news, sports, entertainment, and technology. You'll receive $1 for every completed survey. Once your account reaches $10, you will be eligible to cash out via PayPal. In addition to filling out standard surveys, SOTG also offers the option to watch and rate TV shows, assess products and shopping experiences, and/or take part in marketing research. To summarize, there are a lot of survey sites out there that are major scams (ie: common customer complaints include slow websites and accounts being closed when trying to cash out). Surveys On The Go has many positive reviews and far fewer glitches than their competition.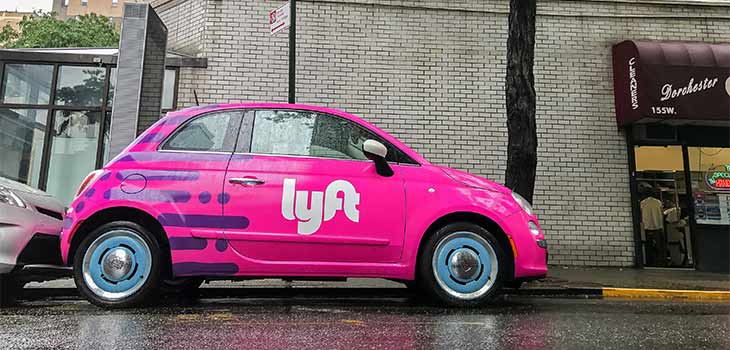 3) Lyft
Love driving and meeting new people? This ride-share app is an awesome way to make some serious side cash. You'll have to meet a few conditions first, ie: pass a background check, be 21 years or older, own a car made in 2007 or later, and have one-year of driving experience. If you can tick the boxes on all these, then Lyft could be a financial life-changing app. Lyft is a taxi service, which is conveniently managed through the app. Folks in your area request a ride, you're alerted, then decide if you want to accept the job. You are paid by the mileage you drive. The app has your bank account and the customer's' bank account linked, making payment seamless.  Perks: Lyft is a well-known, totally legitimate company. Create your own schedule and work when you want. This is especially valuable for college students with ever-changing class schedules.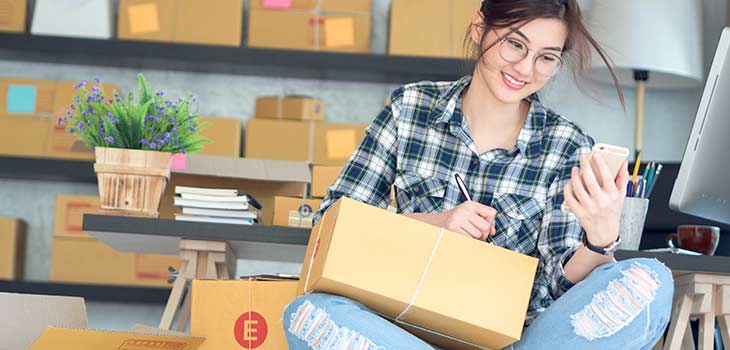 4) Decluttr
This app is super user-friendly and quick. Perhaps it's why almost all the customer reviews rated Decluttr as 'Excellent.' This app's focus is to help you get rid of your old electronics. Your outdated DVDs, CDs, and video games are dust-collectors at this point, right? They also don't have much value anymore, which means finding a buyer could be difficult. Not with Decluttr. They accept any of your ancient electronics, including cell phones, tablets, and iPods. Scan your items' barcodes under the 'add item' tab to get an immediate value. Don't expect to get rich from this app, however you will net a little extra pocket money. On average you may receive between $0.50 – $3 for each item, depending on the value. That's better than nothing, right? BONUS: Decluttr will send you a shipping label once the sale is confirmed. Just print, pack, and ship – for free.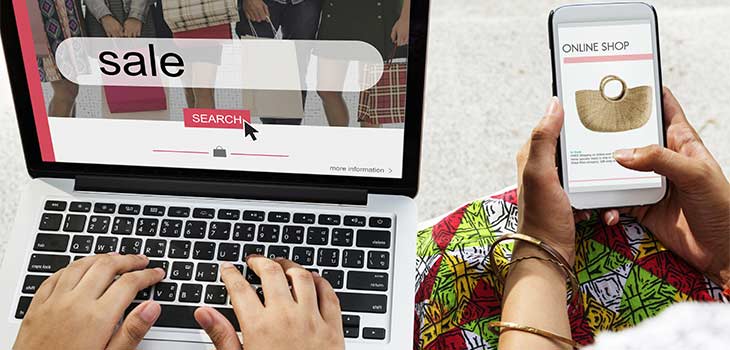 5) Shopkick
If you love to shop, then this app is your new best friend. You will receive rewards for simply doing what you do best. The Shopkick app is free and works based on your location. The app is partnered with big name companies like Target, Best Buy, Crate & Barrel, Macy's, American Eagle, and more. Open the app, walk in to any of the stores in the area that are partnered with Shopkick, and start earning kickbucks (rewards). Kickbucks are racked up for walking in, checking in, and scanning specific product brands. The 'bucks can then be redeemed for gift cards, restaurant vouchers, movie tickets, and more. You can also use Shopkick at the grocery store by scanning the barcodes of participating brands like Kraft Foods, Procter & Gamble, and Unilever. This will earn you coupons and recipes.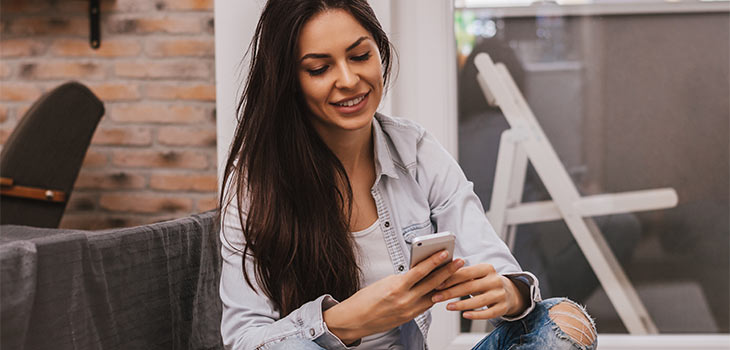 6) Paribus
Online shoppers, rejoice! This free app gets you bang for your buck. The app is not actually making you money; it guards your online purchase price drop guarantees like a hawk. You may or may not be aware that companies like Amazon, Best Buy, Macy's, Old Navy, Zappos, Walmart (and more) all have price drop guarantees. This means that – if within a certain time period – the price of the item you purchased drops, you get the difference back in dollars. Link your credit card and email to Paribus and let the app go to work. Paribus scans your email for online purchase receipts from approved sites and monitors the website for a price changes. If the price drops within the guaranteed period, Paribus gets your refund put back onto your card. Let this app do the leg work for you and rest easy that you'll never miss another deal again!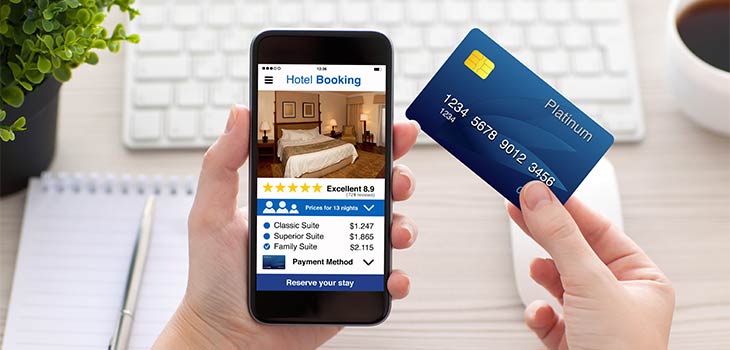 7) Dosh
Travelers, shoppers, and diners – everyone falls into one of these categories from time to time, right? Dosh is an app that can help you earn cash back in your daily life. Dosh will give you a percentage back of the total purchase when you shop or dine at partner retailers. These include big name companies like Target, Barnes and Noble, Microsoft, Neiman Marcus, Avis Car Rental, and Home Depot – just to name a few. There's no scanning receipts and no linking individual purchases. Just link the cards you use to all of your purchasing and Dosh will automatically rack up your cash back. Starwood Properties and Marriott are just two of the many hotels that have also partnered up with Dosh. Booking hotel rooms with these companies will earn you cash back as well. The best thing? Your rewards don't equal gift cards – they equal cash.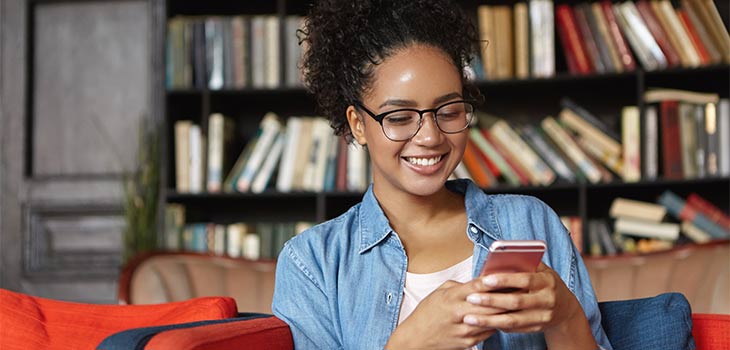 8) BookScouter
Current students or recent graduates – listen up! The BookScouter app helps you to sell your old books and textbooks to the highest bidder. The biggest problems with textbooks is they're expensive to buy and useless after the class is finished. Some college bookstores will buy back the books – but at a heavily reduced price. Here comes BookScouter to the rescue. This app basically acts like the middleman, finding you the best price for your used books. All the offers from the 30 book buyback websites are displayed for the seller and it's up to you to pick the best price. The vendor will send you the shipping label so you won't have to pay shipping costs, either. Just collect the money and make a little cash back on all those pricey textbooks. Even if you don't have textbooks to sell, you can use BookScouter to unclutter your home library.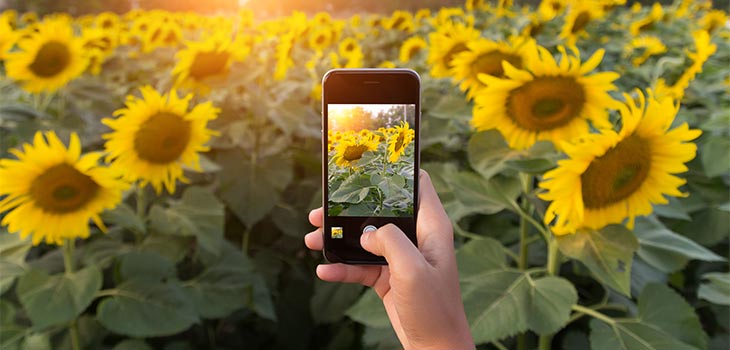 9) Clashot
Fancy yourself as a bit of an amateur photographer? Break into the semi-professional realm and start getting paid for your high-quality snaps. That's right – take interesting photos and get paid for them. Who's your clientele? Publishers who are trying to cover different events around the world. Since they can't always have their people on the ground, they turn to the Clashot app to find the photos they need. The cool thing about Clashot is it's similar to Instagram in that you can filter your photos and edit the light and color. Once your photo is picture-perfect, you can upload it through your verified account and star selling. This is a good way to make a little side money, and if you're a decent photographer and can commit more time, maybe even a livable income.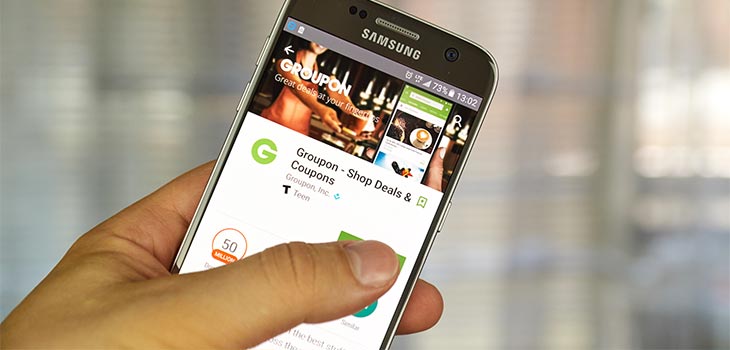 10) Snap by Groupon
You know Groupon as the super-saver website for group packages and deals from everything to spa days to hotels to restaurants to surfing lessons. Groupon is an extremely successful all-purpose site, and therefore it (and all its sister-sites) can be trusted. Snap by Groupon is kind of the same idea, but the focus of Snap is grocery stores. Download the free Snap app and browse the promotional products of the week in the Snap Offers section. You can go to any store to purchase these products. Just make sure to save your receipt. Take a picture of your receipt and upload it to the app. Snap will accumulate the total money you spend on its promotional items and send you a check once you reach $20. You won't make big bucks with this app, but sometimes a little extra money never hurts, does it?
11) Field Agent
This is kind of like undercover shopping, but not as sneaky. Join the 1 million other users who are current "field agents" and earning cash for verifying information in their local stores. Once you download the free app you can start searching for stores in your area. Find a task you like and accept the offer. You typically have two hours to complete a task once you've accepted it. The Field Agent app tasks its agents with certain jobs like visiting stores to take a picture of a product and verify its price. You may also be asked your opinion on the product or in-store shopping experience. Submit your findings to the app and wait for approval. You can earn anywhere between $2 – $12 per job. The money is then deposited into your PayPal account. Is it legit? Sure is – the app has already paid $12 million to its agents.