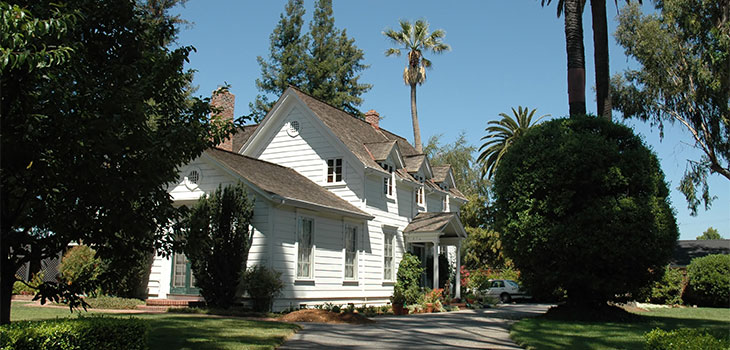 Safety first. It may be a cliché expression, but it's tried and true advice that carries a lot of weight. Especially when deciding where to put down roots. When it comes to your home and family, there is no substitute for feeling safe. But where to begin? There are so many cities and towns in the U.S., it's difficult to choose a place that is both safe and desirable. Don't fret; there are plenty of viable options from the east coast, to the mid-west, and especially the west coast (California scored three separate times on our list!). Check out all the cities that made the ranking for the safest places to live in the U.S.
1) Sunnyvale, California
Within prosperous Silicon Valley, Sunnyvale residents experience a very safe and comfortable way of life. Most people are well-educated working professionals and many work in the computer science field. Whites, Asians, and Hispanics make up much of the diverse demography. The median household income is over $100,000. Violent and property crime are well below the national average. Sunnyvale scores extra points because of its location in Santa Clara County, which has a vehicular mortality rate less than one third of the national average. This is due to the heavily utilized Valley Transit Authority's bus and rail systems. Santa Clara County has one of the lowest drug use rates in the nation, likely contributing to its excellent safety record. Sunnyvale's public safety officers are trained firefighters, police officers, and EMTs, making emergency response extremely efficient. Safety bonus: California has the strictest gun control laws in the country.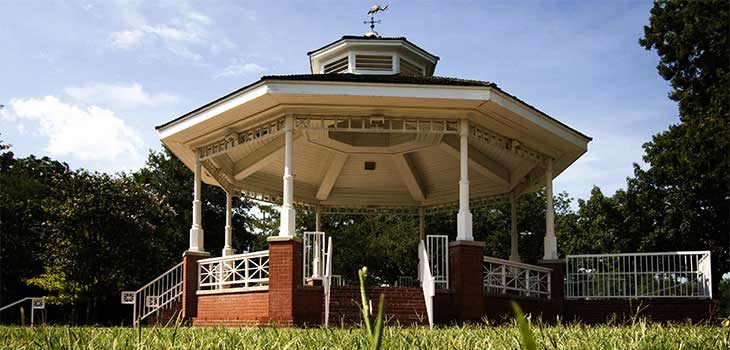 2) Plano, Texas
As one of the safest places in Texas and the entire country, this Dallas suburb has a lot going for it. Plano is a city of around 286,000, high median household income, and affordable housing. Despite Texas having an above average crime rate, Plano has managed to rise above this statistic. The city prides itself on the very low violent crime rate; more than four times less than the national average. The property crime is higher, but still below the state and national averages. There are plenty of amenities, activities, and entertainment. Check out the Arbor Hill Nature Reserve for 200-acres of trails, AquaShop for indoor surfing, or Art & Soul for a paint your own pottery session. Overall, Plano is a very comfortable place to live. Bonus: large selection of public schools and over a dozen private schools. Plano ranks very well in the education category.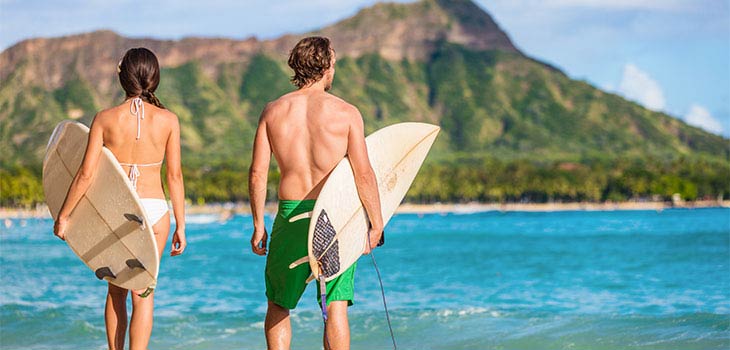 3) Honolulu, Hawaii
Tropical island life combines with one of the safest places in the U.S. to live. What's not to love about Honolulu? This city is a surfer's haven, diver's paradise, and sun worshiper's dream. The climate and location makes Honolulu an irresistible location. Factor in the low violent crime rate and you've got yourself a perfect paradise. Honolulu's small area and year-round warm weather prompts many people to walk, or ride their bikes to work. This cuts down on the dangers people face on the road and puts Honolulu near the bottom of the list of car fatalities. Hawaii is one of the strictest states in terms of its gun control laws. Remember: Honolulu is a city of 350,000, so take the normal precautions you would in any other large city. Property crimes have decreased in the last ten years, but still hover near the national average.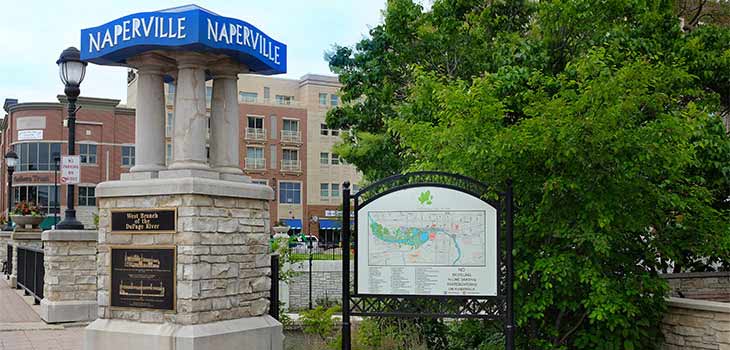 4) Naperville, Illinois
This family friendly Chicago suburb boasts some of the lowest crime statistics in the nation. Naperville rivals Plano with an extremely low rate of violent crime. The most recent crime rate shows just 87 people out of 100,000 reporting a violent crime. The national average is more than four times this amount. Property crime is less than half the amount of the national average. The combined crime rate here is 58% lower than the national average. Naperville also has many ways to keep you entertained. Check out the Naperville River Walk along the DuPage River, the man-made Centennial Beach, or take a historic or bar hopping trolley tour. This city has a lively nightlife scene, local brewery, concert hall, and museums. Bonus: Chicago is easily reachable from Naperville.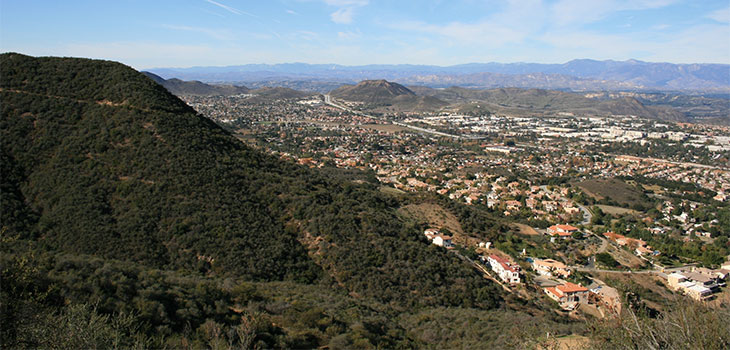 5) Thousand Oaks, California
Located about forty miles north of Los Angeles in Ventura County is the city of Thousand Oaks. Thousand Oaks has a bevy of outdoor activities for residents to enjoy. Gardens of the World, Santa Monica Mountains Recreation Area, and Wildwood Park beckon people to get out and get active. The population of around 130,000 enjoy the Southern California climate and can rest easy due to their impressively low crime record. The national property crime rate is double that of Thousand Oaks, with theft as the most common crime in Thousand Oaks. The violent crime rate is more than three and a half times lower than the national average. These statistics make Thousand Oaks safer than 74% of the cities in the U.S. Don't forget about those strict gun control laws, which are likely contributing to the overall low rates.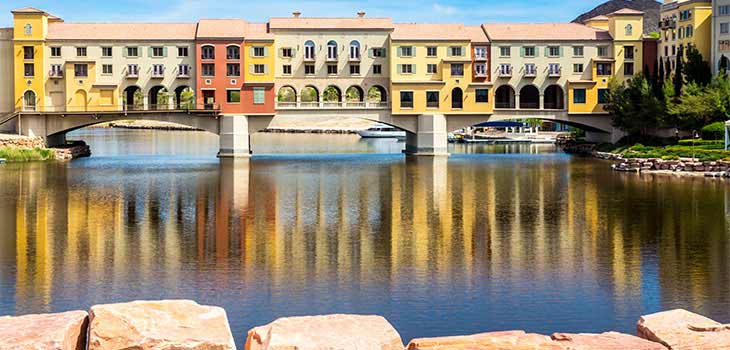 6) Henderson, Nevada
This city of around 300,000 is the second largest in Nevada and one of the nation's safest communities. As a state, Nevada's crime average is higher than the national average. However, it seems Henderson holds itself to higher standards. Henderson ranks well below the national average of violent and property crime rates. Henderson is considered safer than over half the cities in the U.S. Residents here enjoy the River Mountain Loop Trail which connects places like the Hoover Dam and Lake Mead National Recreation Area. The Mojave Desert, Grand Canyon, and Joshua Tree are just a few of the tours you can embark on from the backseat of a Hummer H2. There are also a variety of excellent restaurants, from creative gourmet-bistros, to international buffets, to the healthy twist LYFE puts on its fast food. Bonus: Henderson is just a short twenty-minute drive to Las Vegas.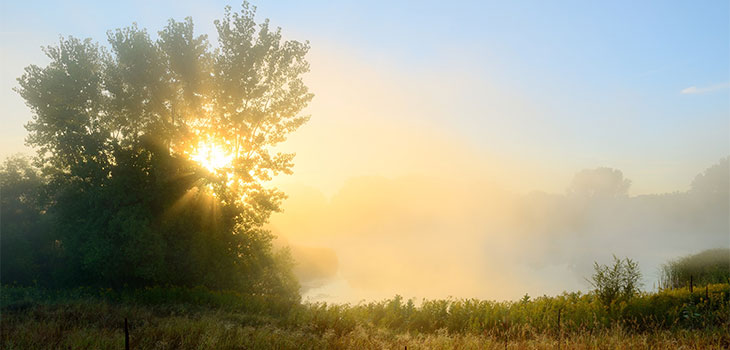 7) Shoreview, Minnesota
This small city has a real sense of community, which is maybe why their safety record is so shiny. Shoreview's violent crime rate is forty-six times lower than the national average. The city's property crime rate is 14 times lower than the national average. Combined, these statistics make Shoreview 96% safer than any other city in the country. The overall crime rate is actually decreasing. Unfortunately, living in this extremely safe environment comes with a high cost of living. Housing, health care, groceries, goods and services costs are all above the national average. To those who can afford it, this peaceful city of just 25,000 may be worth the price. Shoreview's poverty and unemployment rates are both below the national average, perhaps contributing to its exceptionally low crime statistics. In the summer, residents enjoy outdoor concerts in the park, farmer's markets, and community events.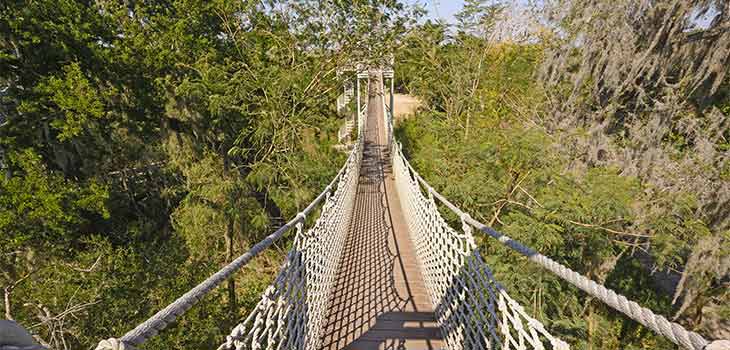 8) McAllen, Texas
Located just a few miles north of the U.S. – Mexico border is McAllen. Due to its location, the predominant language is Spanish. The culture revolves around the city's roots in the Rio Grande Valley. The Quinta Mazatlan offers bird watching and environmental education. The International Museum of Art & Science focuses on the ecosystem of the Rio Grande. The Museum of South Texas History teaches about the history of the region. McAllen suffers from higher than average property crime, however violent crime rate is a third of the national average. When you consider the violent crime average in Texas is higher than the national average, it's impressive McAllen has kept theirs so low. McAllen even has a lower violent crime average than Plano, TX – one of the lowest on this list. Additionally, the 8% decrease of overall crime in the recent years indicates consistent positive change.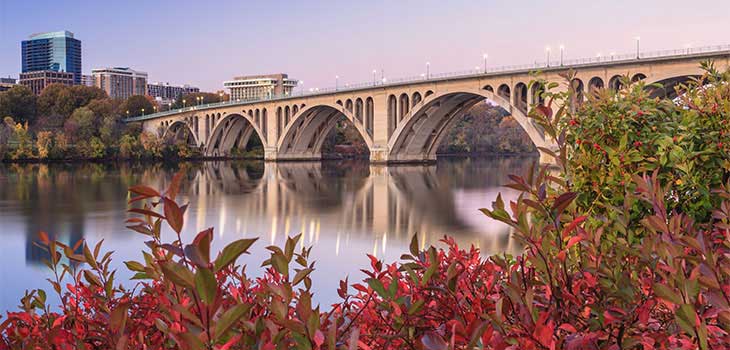 9) Arlington County, Virginia
Directly across the Potomac River from Washington D.C. is the county of Arlington. It's the smallest county in the state at 26 square miles, and the smallest self-governing county in the U.S. Because of this, many people think of Arlington as a city as opposed to a county. Arlington houses many national monuments, museums, and government headquarters. As a state, Virginia scores below the national average in overall crime, with Arlington scoring even lower. Property crime rates are slightly higher, but both Virginia and Arlington are below the national average. Arlington's violent crime rate is almost a third of the national average. Almost all residents here are white-collar workers, employed in the business, finance, management, and scientific fields. Arlington has one of the highest average household incomes in the country at $105,763. It has also consistently ranked as having one of the lowest unemployment rates.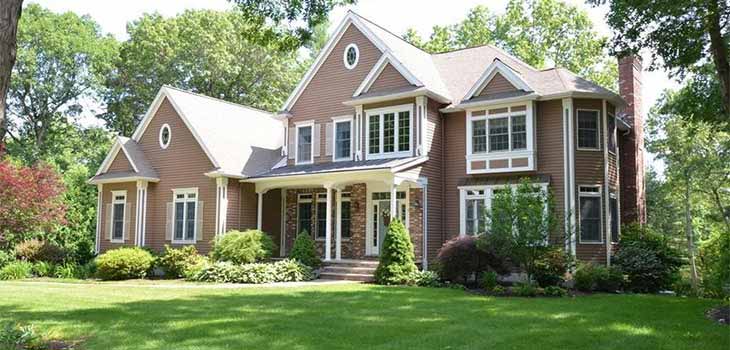 10) Franklin, Massachusetts
This small Boston suburb has been getting national attention for being one of the safest and best places to live and raise a family. The violent crime rate in this small city of 32,000 is more than twenty-five times lower than the state and national averages. Property crime rates in Franklin are a quarter of the state average and almost one-sixth of the overall national average. Overall, the residents of Franklin are well-educated and support strong education systems in their community. More folks in Franklin hold a B.A. or higher educational degree than many other American communities. The majority of the residents are white-collar workers in the professional, scientific, management, and administration fields. The drawback of life in Franklin is the significantly high housing costs and overall cost of living.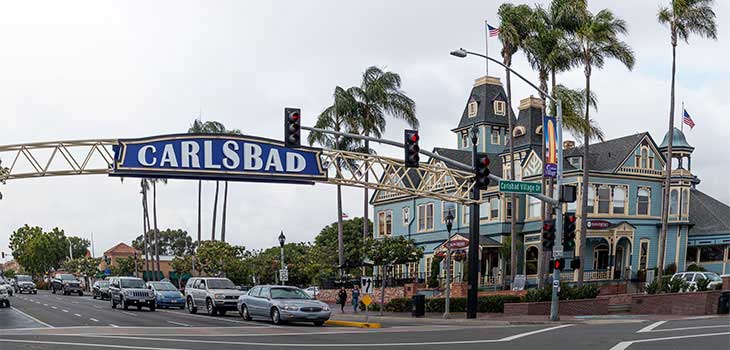 11) Carlsbad, California
Sunny San Diego County has a host of desirable coastal cities to choose from. While all boast near-perfect weather, an ample supply of sandy shorelines, and plenty of amenities, there's one that stands out. Carlsbad, located in North County, San Diego, is a wonderful place to live for several reasons. They have an excellent public school system and well educated residents. Over 50% have a B.A. or higher and almost all have completed high school. Carlsbad is a very safe, family-oriented city. On average, crime rates are half of the national average rates. Violent crimes in Carlsbad are almost a third of the national average. There's a strong creative culture and a high concentration of artists, which adds to Carlsbad's character. Overall, the city is a beautiful, comfortable, and safe place to enjoy many ocean front amenities and a laid-back way of life.