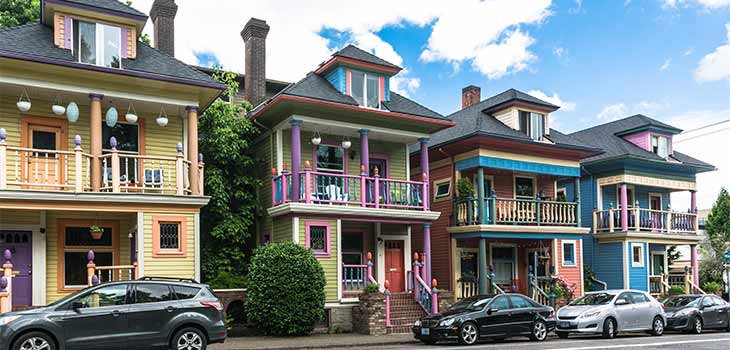 Just because it's time to retire doesn't mean you're obligated to pack up your life and head down to Florida. If you're not one to follow what everyone else is doing, why would you start now? While there's nothing wrong with the Sunshine State, it's not the only option out there; especially if you wish to enjoy your Golden Years exploring, discovering, and learning. There are many other locations inside the U.S. – and even more outside – that can provide a fun, exciting, and totally hip way of life for retirees. Check out our 11 coolest, hippest spots to retire in the world.
1) Portland, Oregon
The city where everyone is welcome. Portland has long been known for its open-mindedness and quirky-embracing attitude. Not only is Portland totally accepting, it's a nature lover's playground. Situated in the U.S. Pacific Northwest, Portland's got easy access to the ocean and the mountains. Those who wish to remain active in their later years will fall in love with the variety of outdoor activities: hiking, canoeing, and wildlife and bird watching are accessible via numerous parks and gardens. Once you're out of the woods, there's plenty waiting for you in the vibrant heart of Portland, too. The performing arts community puts on an array of theatrical shows. Music lover? Jazz, pop, indie rock, classical (and many other genres) are common live shows around town. Bonus: Oregon has no sales tax, so go ahead and shop to your heart's content. Doesn't this sound like a lovely place to retire?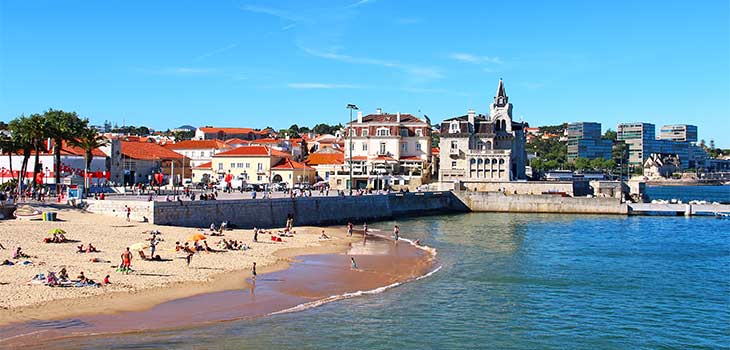 2) Cascais, Portugal
If culture and sophistication are your things, then Cascais, Portugal is your place. One of the best things about Portugal is that it's got European class without the sky-high prices. Just a 5-minute drive west of Lisbon, the seaside town of Cascais is all about charm; cobblestone streets, quaint cafes, and fresh seafood stalls are what you can expect here. Cascais' has still managed to hang onto its fishing village routes, despite the city's dependency on tourism. Parts of the seaside remain the local fishermen's' stomping ground, while the upscale shopping and almost a dozen golf courses offer a more modern feel. Magnificent coastline, golden-sand beaches, and a laid-back way of life make Cascais an excellent city to retire in. The moderate, year-round climate entices many retirees who long to leave their snow-shoveling days in the past. Retire in Portugal and never worry about another winter again!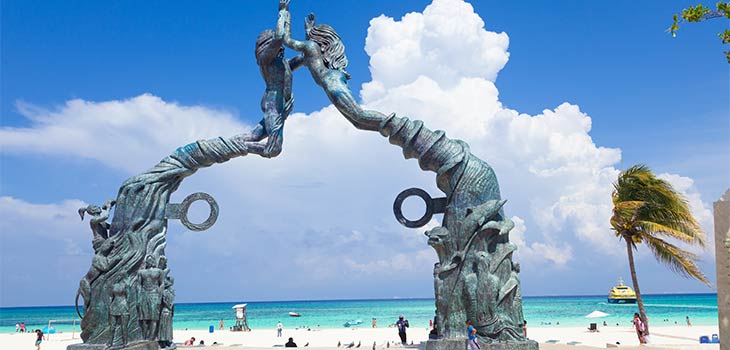 3) Playa del Carmen, Mexico
If you're into fun in the sun look no further than Playa del Carmen, Mexico, located on the eastern Yucatan peninsula. Year-round temperatures in the 80s and 90s guarantee you'll never worry about a winter chill again. Swimming, snorkeling, and diving are abundant thanks to its prime location on the Caribbean coast. This makes Playa del Carmen a great place to retire for those who feel at home on the ocean. There's plenty more to do once you get tired of the beach. Playa del Carmen is very developed and has all the comforts of home like high-speed internet, boutique shopping, and excellent restaurants. However, it's relatively easy to live cheaply, especially if you like local food and purchase a home a little bit off the main strip. A big perk of retiring here is the large expat and retiree community, which means making new friends will be easy!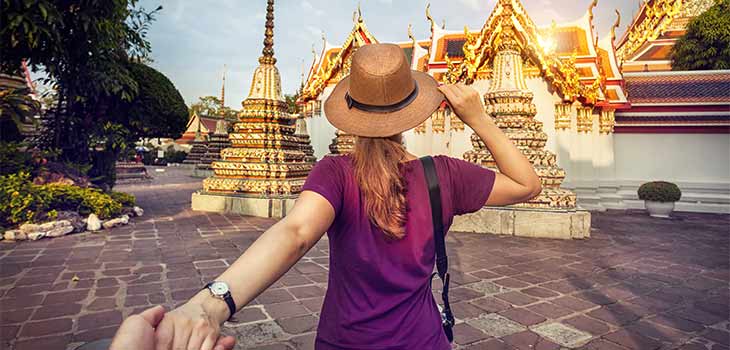 4) Bangkok, Thailand
If you're looking for a complete shift in culture, religion, and perspective, Bangkok is calling you. Thailand, and specifically Bangkok, is a fascinatingly fun place to retire for those with an adventurous spirit. It will take a little time to adjust to the different lifestyle, but once you do, it's smooth sailing all the way. Bangkok is teeming with expats, many of them in their older years who are looking for a more laid-back and easy way of life. Bangkok can offer this and a whole lot more. State of the art health care at a fraction of western costs is a huge draw for older folks. Retirees also like how far their nest eggs can go in this city. There are certainly ways to spend big bucks (rooftop bars, anyone?), but the bargain price of transportation and street food will keep your savings intact.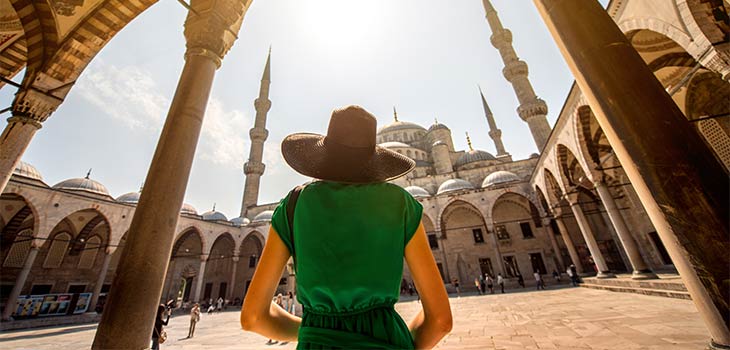 5) Istanbul, Turkey
Those who are obsessed with the past will never run out of entertainment in Istanbul, one of the most historically mind-boggling places on earth. Days can be spent wandering around world-famous architectural sites like the Blue Mosque or Hagia Sophia. Explore the open-air markets for stellar deals on hand-made Turkish goods. Turkish food rates as some of the best and healthiest in the world – indulge in meze (starter dishes), an expertly spiced kebab, and don't forget about dessert. Turks love their sweets and there's certainly no shortage of cafes and bakeries in Istanbul. Exploring the rest of Turkey is easy and convenient from Istanbul. Head east to the Black Sea, a rugged, natural paradise or south for beautiful beaches and super laid-back holiday time. The cost of living in Turkey is far lower than many western countries. You'll be amazed at the quality of life you'll get for your money!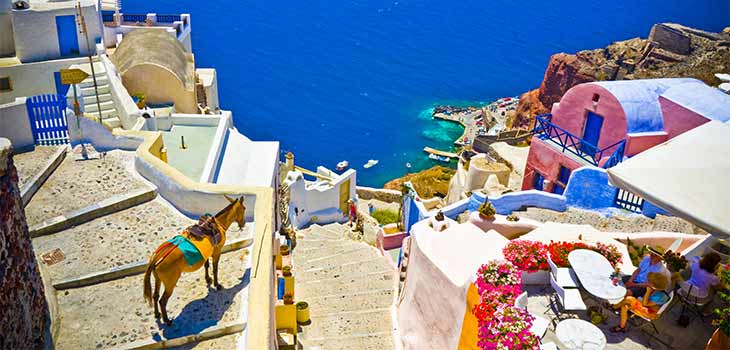 6) Santorini, Greece
There may not be a more beautiful place on earth than Santorini. This Greek island is a peaceful paradise stacked with gorgeous white-washed houses lining the most stunning blue sea. The scenery is literally picture-perfect, and the views are something you'll likely never tire of. The welcoming Mediterranean culture will make you feel right at home, and settling into a slower paced way of life is something you'll adjust to happily. Santorini is a unique balance of island life, European class, and Mediterranean style. Even though Greece is part of the European Union, it's much more reasonably priced than almost all the other EU members. This means your dollar account will stretch further while you enjoy all the perks of a Greek lifestyle. Bonus: Traveling around the area is convenient with the inter-island ferries. The same ferries run to the mainland, too!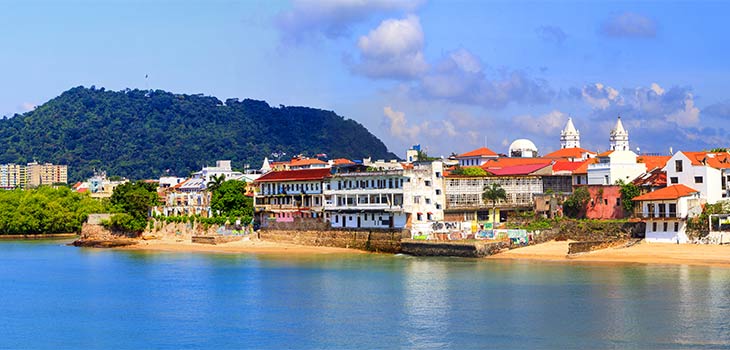 7) Panama City, Panama
This Central American city is growing more and more popular with folks who are looking to retire in a warm climate, with a high quality of life. Panama's most attractive aspect is the low cost of living. Retirees can find decent digs for less than what you'd pay in the U.S. or Europe. The warm weather is also a big draw – who doesn't love a tropical climate? Not to mention the ease with which one can obtain a visa and the excellent retirement perks that come with it. So, what makes Panama City so hip? The varying lifestyles it can offer – nature enthusiasts, history buffs, and art lovers will all find their niche. The Panama Canal is a one-hour drive from the city. Ancon Hill is the highest point in the city with beautiful panoramas and hiking trails. Explore rainforests, lounge on beaches, and peruse galleries. You'll never get bored.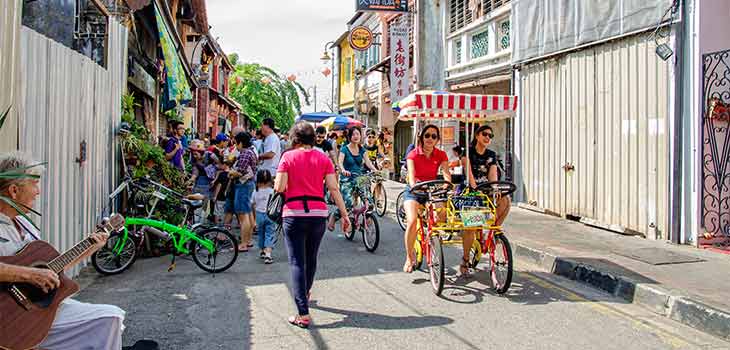 8) Penang, Malaysia
The culture clash of Penang is captivating and ensures those living in this city will never encounter a dull moment. Penang is a melting pot of three distinct groups. The local Malays blend with the massive Chinese population, who have brought them their Buddhist traditions. Then there's a large number of Indians, apparent in the heart of Little India and its outstanding restaurants. Penang is a super funky place with a hipster vibe and loads of street art. The history and architecture are wonderful – the Kek Lok Si Temple is an iconic Penang site and the largest Buddhist temple in Malaysia. Above all else, Penang's biggest claim to fame is its street food. The excellent quality and South East Asian fusion style dishes are a massive hit with locals, tourists, and expats. The best part? Dining out won't break the bank. You'll easily spend less than $5 on a meal.