11 Best Places to Live in California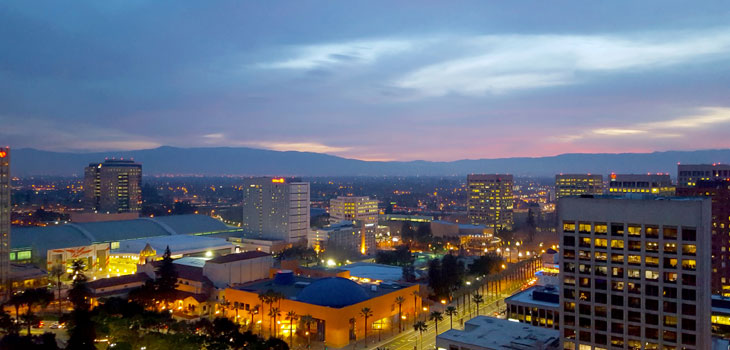 California often brings to mind images of beaches, stellar sunsets and a laid-back lifestyle. Being the third largest state by area, it offers a variety of lifestyles and geographical landscapes. There are beaches, mountains, deserts, sprawling metropolises and rural farms. With so many varying types of living opportunities, it might be difficult to narrow down your choices. Whether you prefer northern, southern or the central coast area of the state, you're sure to find your dream here. These 11 cities in California have been ranked as "Best Places to Live" by U.S. News & World Report in 2017.
1) San Jose
San Jose ranked third in the country on U.S. News & World Report's "Best Places to Live." It's located about an hour from San Francisco and considered the capital of Silicon Valley. With 300 days of sunshine every year, proximity to the ocean and Santa Cruz Mountains, as well as local vineyards, residents have much to keep them busy. Science and tech are major industries. Facebook, Google and Apple are all headquartered here. The average annual salary is about $30,000 higher than the national average. As far as education, 24 San Jose high schools are ranked on U.S. News' "Best High Schools," and the crime rate is lower than other metro areas of similar size. So what's the catch? Cost of living is one of the highest in the country.