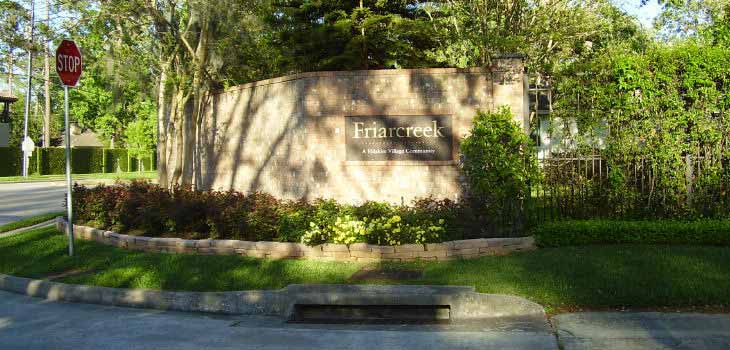 Texas is the largest state within the United States of America and is one of the most fiscally responsible with its population of highly educated individuals and conservative political influence. Texas has an abundance of professional sports teams, major government facilities, agricultural manufacturers, and iconic establishments run by NASA. There are currently over 27.4 million residents in all of Texas throughout 254 counties. It is ranked as the second most populous state in the nation. Out of the many regions, here are the 10 wealthiest neighborhoods in Texas according to the demographics recorded in the 2010 United States census.
1) Hilshire Village, Texas
Hilshire Village is a small city and neighborhood located in Harris County in Texas with a median income of $66,620. Approximately 746 residents live in Hilshire Village, as recorded by the 2010 United States census. The city can be found near the southeastern border of Texas and is well known for its strength in local community values and support. There are several schools throughout the area, which contribute to high income rates due to increased amounts of local college graduates. The area's economy is fueled by the local newspaper known as the Memorial Examiner as well as the Spring Branch Memorial Branch of the Harris County Public Library. Hilshire Village is located near Houston, which offers employment opportunities as well as entertainment to residents of the neighborhood.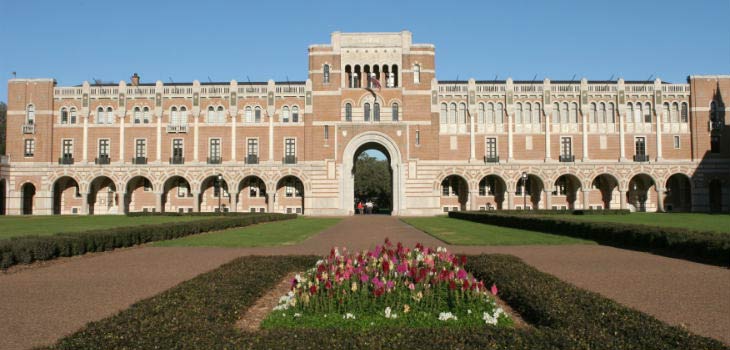 2) West University Place, Texas
West University Place is a city found in Harris County in Texas with a median income of $69,674. The city has a unique neighborhood dynamic, even with its rather large population of 14,787 residents. It is comprised of mostly upper class families, in terms of financial wealth, and appeals to alumni of Rice University, for which the city was originally named. The neighborhood architecture of West University Place consists of several cottages, bungalows, and Georgian style housing. Over 85% of residents possess a Bachelor's degree, making West University Place one of the most educated communities in the region. Some popular individuals to come from West University Place include both Craig Biggio and Jeff Van Gundy from the National Basketball Association.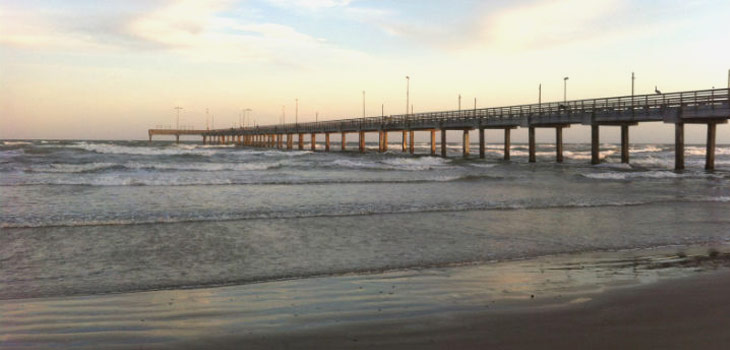 3) Mustang, Texas
Mustang is located in Navarro County in Texas and has a median income of $75,692. It is known for being the smallest town in the entire state of Texas with a minuscule population of 21 residents, which also contributes to its ranking as the 8th wealthiest area within state lines. Mustang is located off Interstate 45 in the northeastern portion of Texas and is unique in its income distribution— married women were recorded on the 2010 United States census as having a median income of $0. Historically, Mustang was incorporated for the sake of alcohol distribution in the 1970's and has since suffered a decrease in population due to its fluctuation in alcohol laws. As one could imagine, there is little to do in Mustang with only 23 documented households and 0.1 square miles of land.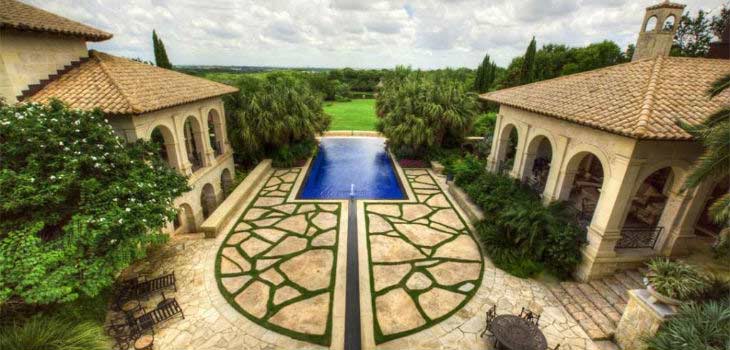 4) Hill Country Village, Texas
Hill Country Village is a small Texas city in Bexar County with a median income of $77,374. The quaint population of 985 residents influences the 7th place ranking in the state's wealthiest places, especially with its proximity to San Antonio where several residents are likely to pursue their professional lives. Hill Country Village locals attend institutions within the North East Independent School District and utilize the San Antonio Public Library System. Out of 340 previously recorded households, approximately 40% of them had underage children while nearly 80% of households were comprised of married couples. The majority of the population are between the ages of 45 and 64 years old while the second largest age group is under 18 years old. There is not much cultural diversity in Hill Country Village, as seen in the racial makeup, which indicates that over 94% of all residents are of white/caucasian backgrounds.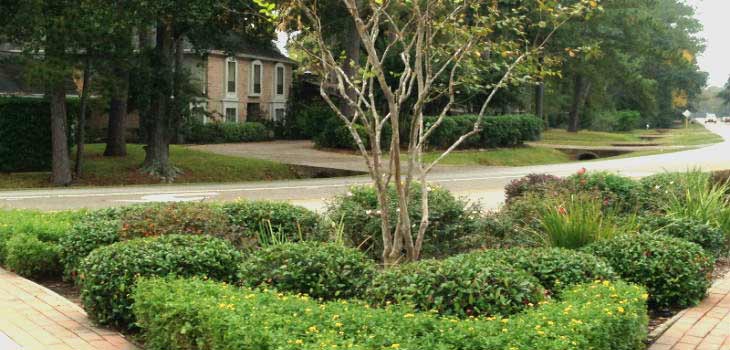 5) Bunker Hill Village, Texas
Bunker Hill Village is a mid-size Texas city in Harris County possessing a median income of $86,434. It is ranked as the 6th wealthiest community in the state and once thrived on the presence of sawmills for use in the lumber industry. Bunker Hill Village has a total population of 3,633 inhabitants and is of close proximity to the Houston metropolitan area. The city was once recognized by Forbes as one of the top three best Houston suburbs to live in with regards to wealth and overall well being. The city has a very low poverty rate in comparison to the national average, with just 3% of residents sitting below the line. There are currently two elementary schools in the Bunker Hill Village city limits, as well as two middle schools and one high school. Residents have access to the Houston Community College System, which includes the Northwest College found in Houston's Town & Country Square. The city is well off in terms of finances, however there is little cultural and ethnic diversity to be found in the area.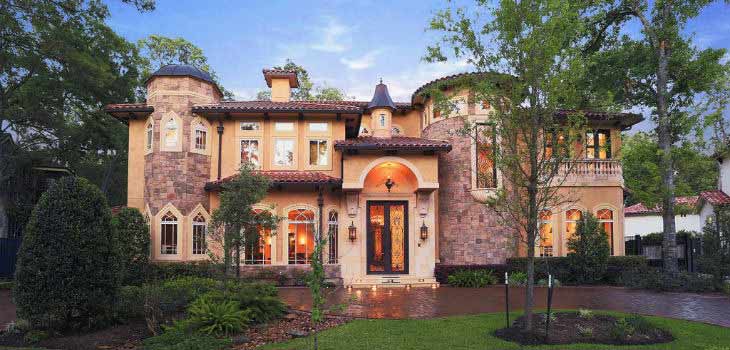 6) Hunters Creek Village, Texas
Hunters Creek Village is a Houston suburb found in Harris County and has a median income of $88,821. In 2010 the United States census documented 4,367 residents living in Hunters Creek Village with over 93% of all individuals being of white/caucasian racial makeup. While there is little racial diversity in the area, the city was considered one of the top three Houston suburbs to live in. It is currently sitting in 5th place out of the ten wealthiest communities in Texas and has previously been considered the most expensive suburb in the state. The census documented 1,471 total households in Hunters Creek Village in 2010, of which 83.9% housed married couples while 3.9% hosted single women with no spouse in sight. The city takes pride in its strong local government and law enforcement, which works in unison with Bunker Hill Village and Piney Point Village.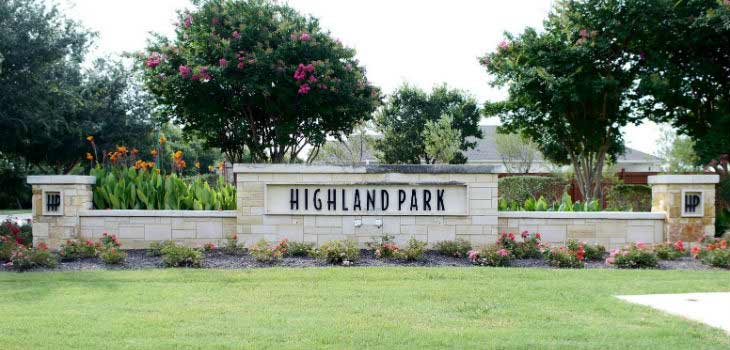 7) Highland Park, Texas
Highland Park is a moderately sized area with a population of 8,564 residents that can be found in Dallas County, Texas. Documented residents share a median income of $97,008 and likely work within the Dallas city limits just four miles from Highland Park. Dallas is a highly professional and business savvy metropolitan that often caters to individuals living on the outskirts of the city along the state's major highways. Much like the majority of Texas communities, Highland Park is comprised of over 94.4% of inhabitants with a white/caucasian racial makeup. Nearly 33% of households are of unconventional living situations such as spaces shared between roommates or extended families. Property value in Highland Park is very high with a median real estate price of over $1.2 million. Overall, the city's architecture and culture is influenced by Spanish Colonialism. Each year, residents enjoy the Highland Park Centennial Literary Festival.