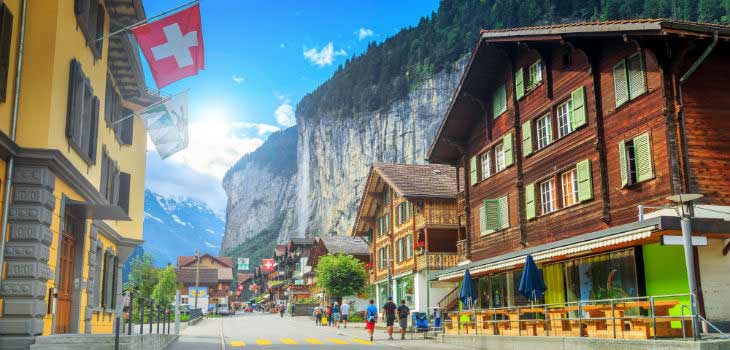 As the world is now emerging from a series of economic problems, money is trickling back into people's pockets and being spent in the form of vacation and second homes. With the new surge in tourism, a lot of incredible spots are starting to thrive. Global real estate markets can be somewhat unstable, so if you are looking to acquire property solely as an investment, please make sure to do so under the advisement of a professional. However, if you buy property in a place that you love and will get years of use and joy, the potential for economic gains is just an added benefit.
1) Switzerland
Switzerland seems to do everything right. While they have imposed strict limits to owning second homes, this has led to a massive surge in properties that already exist, or have permitted planning. However scenic, it is the commercial property in Switzerland that attracts many real estate investors—hotels, restaurants, manufacturing, retail, shopping – I think you get the picture. To purchase these properties, you don't need prior authorization to conduct business and can feel free to use the property for rental or lease. Switzerland has had a long history of prosperity and popularity, and this doesn't seem to be letting up anytime soon. It is strategically landlocked in south central Europe, neighboring Italy, France and Germany, and is known as a popular safe haven for vacation goers looking to escape some of our current global threats while enjoying themselves in one of the world's most beautiful places.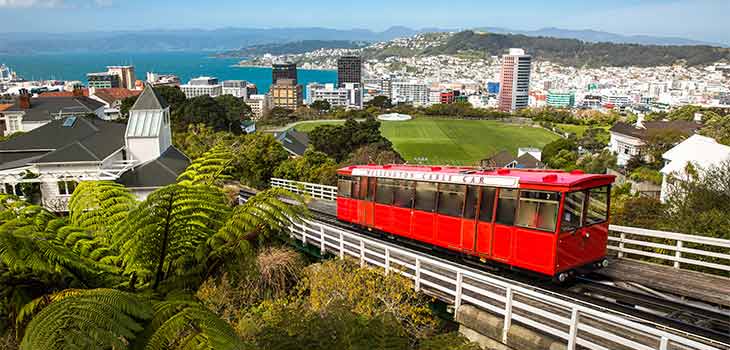 2) New Zealand
Every year New Zealand welcomes almost 2.5 million international tourists who spend close to $6 billion during their stay, which is not bad for a paradise many also consider one of the best places in the world to live. For an investor in tourism, one of the biggest appeals is the year-round vacation destination not seen by other nearby economies such as Australia and Tasmania who are often subject to single-season tourism. New Zealand is a wonderland for skiers and snowboarders in winter, and river sports, beach goers and wine tasters in the warmer months. New Zealand offers an array of tax breaks such as no stamp duty, wealth or death tax, no estate tax and no capital gains tax – you might be better off simply moving to New Zealand and becoming a permanent resident!  Note: If you invest less than NZL$10,000,000, foreign investors don't need approval from the Overseas Investment Office. Whether you are looking for rental property, vineyards, tourism or commercial property, New Zealand has a wealth of investment opportunity available.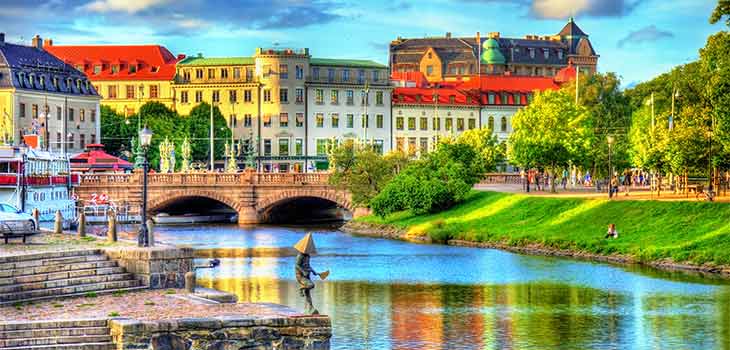 3) Sweden
Sweden may not have been on your radar as a real estate investment. However, this could work in your benefit if you look at the actual makeup of Sweden, and where the opportunity exists. First, you can't deny that Sweden has been considered one of the best countries to live in for decades. They have top education, low crime, and let's face it—beautiful people. However, it is what they can offer an investor in real estate that is often overlooked. Of those 9 million Swedes, 65% of them live in a rented or co-operatively owned property. More importantly to the investor is how desperately short Sweden is on the number of properties available to the number of renters. What does this mean to you? Low supply, and heavy demand. We all took an economics course somewhere along the line, and it seems this is the formula for those go-getter investors. Sweden doesn't have the problems of much of Europe. Tenancy is nearly 100%, tenants are all employed, and middle class workers who can pay their rent. With the addition of Sweden's open book policy to landlords, the screening process a cinch, with a lot of perspective candidates ready to jump in and fill a hole.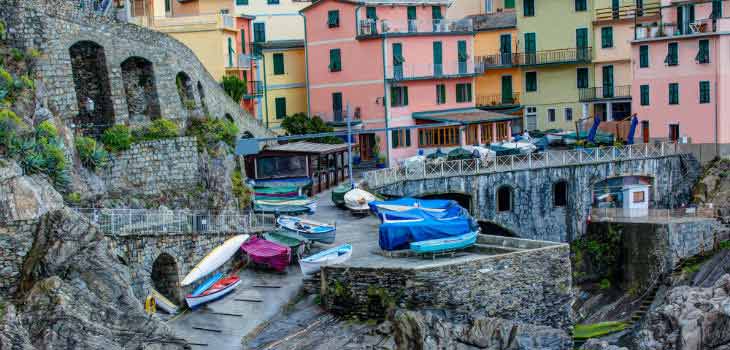 4) Liguria, Italy
Italy has a great variety of big name cities known for their fashion, history and decadence. Think Milan, Tuscany, Venice and Rome. So, why have I chosen lesser known Liguria? This city of 1.5 million people, while filled with the same amenities and history as the rest of the Italian big dogs, is also slightly more affordable for the new investor, with prospects of a heavy upward swing. Much of Italy has been plagued with economic strife in the 2000's, however, there are significant signs of an upswing, such as growth in an already heavy tourist market, increased home values and increasing economic stability. Liguria is the pictorial area in Northwest Italy known as the Italian Riviera, dotted with seaside villages which the British can't seem to get enough of, as they look for their 2nd homes and rental holidays. Investment properties would focus more on the rental and home ownership than in commercial property.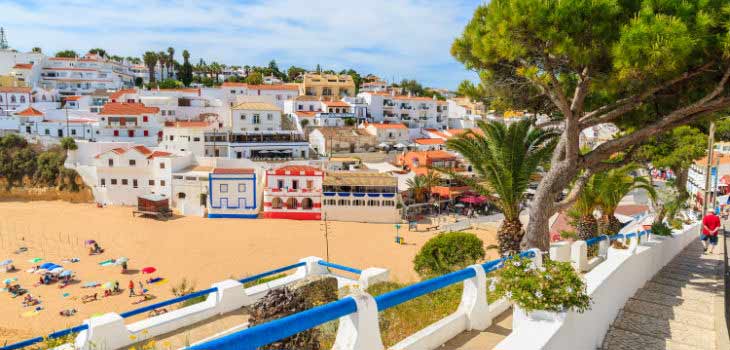 5) The Algarve, Portugal
The Portuguese market has been all over the place in past decades, seeing a drop, and then recent stability. What makes The Algarve an attractive investment are the variables that seem to stay fixed, as well as the growing stability seen in the last few years. Once again we look at the British and their need of a relaxing holiday, as well as the surreal beauty Portugal has to offer. The British presence is substantial, whether as home owners, rental properties or as people off on "holiday". The appeal of beautiful beaches and the bright colors dotting the landscape bring in more than its share of tourism. The Algarve is especially attractive for investors in that it is still coming out of a downturn and prices are relatively reasonable. It has the appeal of that $5 stock you didn't buy ten years ago, that is now over $60, and you can't help but kick yourself at not taking the opportunity.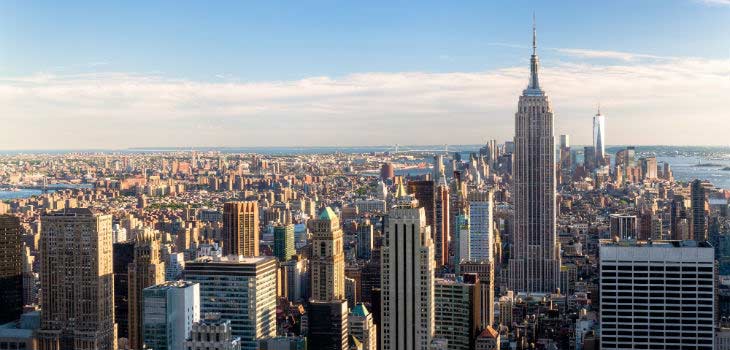 6) New York, New York
So, you want to play with the big boys? Well, here it is. With one of the most expensive skylines in the world, New York City is an investment utopia—if you can afford it. New York City offers virtually any kind of real estate investment you can think of. Cost is going to be the downside, however, if you can get your money in with a pool of investors you are likely to do well, as this market caters to many who don't see as big a hit in a bad market—the ultra-wealthy. Stability, growth and the strength as one of the world's top tourist locations gives you a bigger bang for your buck, as well as security. Unlike many areas on this list there is an ever growing list of properties available for investment, and as growth continues it only seems as if rentals and property values increase. Whether you want to invest commercially, in rentals or buy a property to sit on for several years before selling, New York City is a great real estate investment.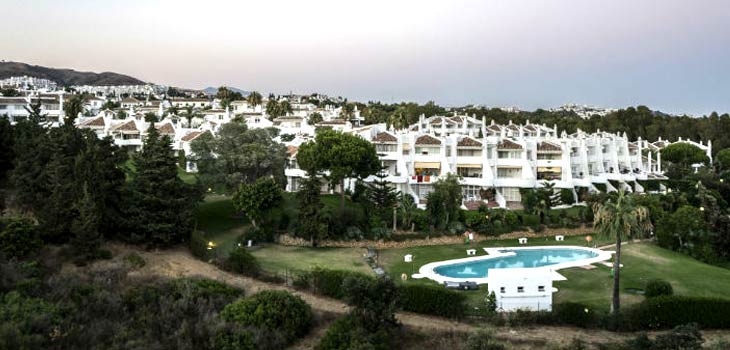 7) Marbella, Spain
Marbella is a coastal city and resort area on southern Spain's Costa del Sol. Shepherded by mountains to the north, Marbella is a popular destination for beach goers and golfers alike. It also hosts a reputation of prestigious nightclubs, estates and yachts. Despite Spain's property market downturn in past years, it is safe to say that the top tier of Spain's tourist areas will remain competitive and bounce back much more quickly than other areas. Since 2013 Marbella has seen an improvement in property sales. While the area around Marbella has seen growth, from 2008 to 2014 Marbella has seen an enormous growth of 89.1% in property sales. Many of these sales are coming from foreign investors looking to jump in on a popular tourist destination. Marbella's villas continue to be highly sought local properties that don't seem to stay on the market very long. While prices continue to increase in value, a savvy investor can still find reasonable or undervalued property which will only bolster their investment.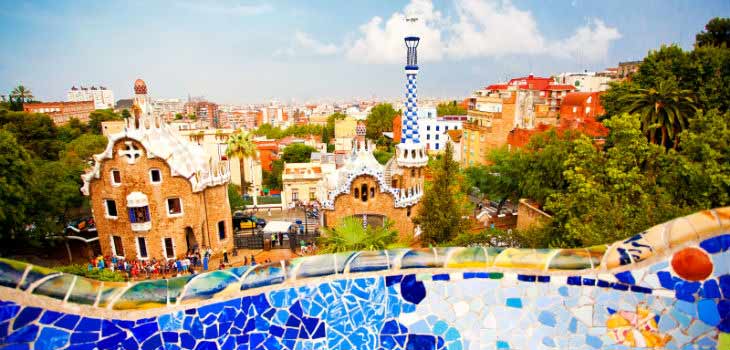 8) Barcelona, Spain
One of Europe's landmark cities seems to remain unaffected by any global economic slides, low tourism or property market drops. Barcelona is a mix of the old and new with a vibrant artistic culture crossing its quirky flavor in both art and architecture. Whether you are looking for a place to relax or get your groove on, Barcelona attracts millions of foreign visitors every year. Barcelona can offer potential investors everything from small rental properties to luxury homes and villas. It also offers a variety of commercial properties, hotels, resorts and unique property investments. However, as being a premier city you will find yourself going up against a lot of foreign investors looking to get in on this market. While availability exists, you may not have the opportunity to be as discriminating as you would in other markets as Barcelona is highly sought. However, it also offers for great potential returns.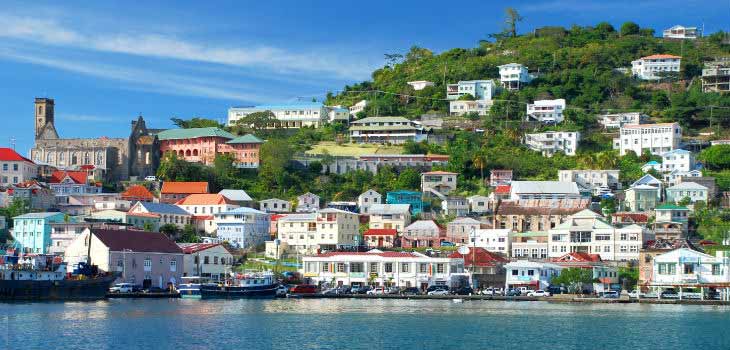 9) Grenada
Grenada is a small piece of perfection in the West Indies. It is known as the "Spice Isle" for its nutmeg plantations grazing the hilly main island which you can literally smell in the air. It is also a tourist destination known for sandy beaches and outdoor relaxation that many claim provide an instant relief from everyday stress. While Grenada may seem like a place you want to get away and not think of business, there is a very good reason why investing in Grenada real estate may become one of the biggest booms in the Caribbean. In 2013 Grenada relaunched their citizenship-by-investment plan which provides you, not only a passport, but freedom from inheritance, wealth and income taxes. With an investment of $350,000 and a promise to not sell your property within the first four years of ownership, you benefit from being a citizen, even without stepping foot on the island—but really, why would you want to keep your feet away from that dreamy sand. Other islands such as St. Kitts and Nevis saw huge property gains with similar programs.