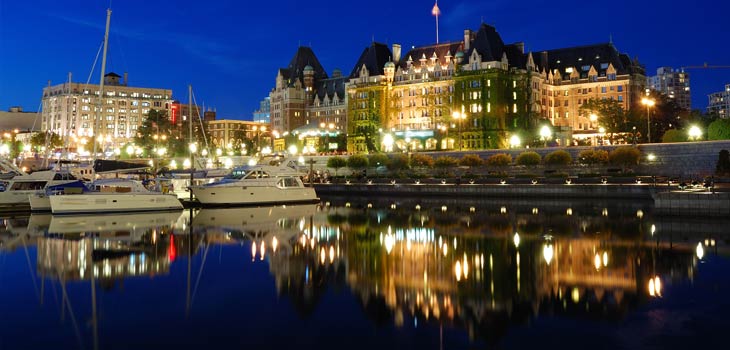 Retirees have a whole second life ahead of them, which is why securing the perfect location is important. Many are flocking to Canada; popular for its breathtaking and diverse landscape, public healthcare access and more. When it comes to finding the ultimate destination for retirement, there is no question as to why Canada's free and abundant healthcare system would attract so many visitors and current residents with the prospect of building a future and further enhancing this comfortable lifestyle. With beautiful scenery, numerous housing options, generous medical care, and abundant recreation, here are the 10 best Canadian cities for retirees.
1) Victoria, British Columbia
Victoria is an island city as well as the capital of British Columbia, located on the northern Pacific coast. For retirees in search of a busy yet cultured downtown area as well as an exciting social life, Victoria is the place to be. The Victoria metro welcomes over 300,000 residents and is highly regarded for its dense population of retired folks. Vancouver Island regularly attracts cruises from around the world, offering unique travel opportunities that are both inbound and outbound. The cost of living in Victoria is relatively high, however the city's low crime rate and sophisticated European essence make it an appealing option for those in search of a new retirement community. Exceptional healthcare and lush gardens give Victoria an endearing and authentic perk over the rest of Canada.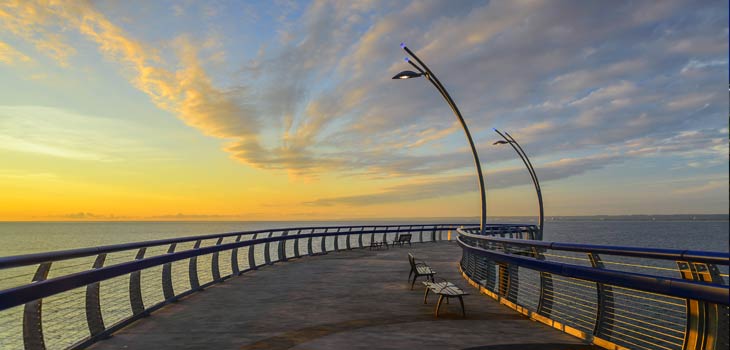 2) Burlington, Ontario
Burlington, Ontario is located near the major tourist hub of Toronto and sits upon Lake Ontario, which is part of the Great Lakes family between the United States and Canada. Burlington is a cultural hodge-podge of music, culinary arts, athletics, botanical attractions and parks, fine art, and much more. With a population of over 175,000 residents, Burlington is a decently sized city that caters to those seeking an active social life as well as those in need of a relaxing stroll along the waterfront. When it comes to age and demographics, over 15% of Burlington residents are over the age of 65 years old, which is higher than the national average for senior citizen population. Burlington is a city with a public transportation system to allow for easy navigation and travel. Favorite local activities include exploring nearby shopping districts such as the Burlington Mall, observing fine work at the Art Gallery of Burlington, and enjoying a theatrical celebration at the Burlington Performing Arts Centre.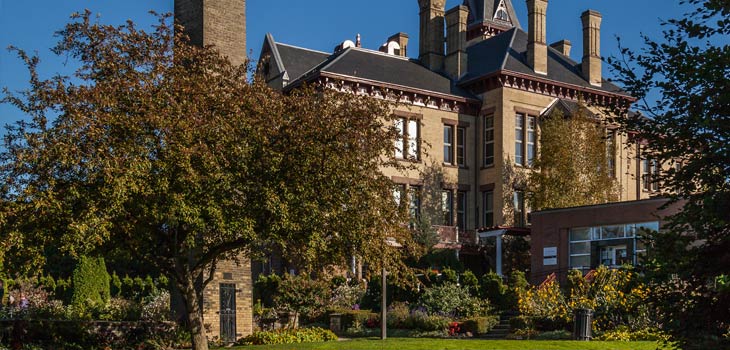 3) Stratford, Ontario
Stratford is a city located in Ontario that offers expansive park acreage, comfortably low crime rates, well kept buildings and public streets, and is one of the most walkable cities in Canada. Stratford has a population of just over 30,000 residents; however, it attracts thousands of new and returning visitors annually for its historic Stratford Shakespeare Festival. This event presents world class theatre performances from iconic Shakespeare-inspired plays and originals. The Stratford Summer Music Festival also welcomes fans of live performance and has featured popular internationally known artists ranging from classical to modern and world music. Residents of Stratford are particularly fond of the city's low housing rates and regular maintenance of public landscapes and architecture. The Stratford Transit bus service also transports visitors and locals around the city and to the airport with ease.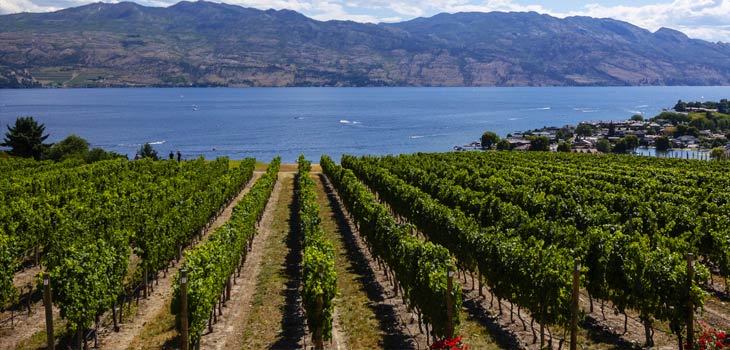 4) Kelowna, British Columbia
Kelowna is the Okanagan word for "grizzly bear" and is a lakeside city located in British Columbia. With a fairly large Canadian population of over 180,000 metro residents, Kelowna is a geographic tourist destination in the north with its proximity to admired landmarks such as Bellevue Canyon, Pinnacle Rock, Crawford Falls, Know Mountain, Dilworth Mountain, and more. The scenic city thrives on tourism-driven income and offers an array of outdoor activities including hiking, boating, biking, skiing, wine tasting, and other winter athletics. Kelowna is a rather modest and well rounded city, however it is home to major stadiums and attractions including Prospera Place, the Apple Bowl, the Big White Ski Resort, and festivals such as the Kelowna Hydrofest and the Center of Gravity festival. Retirees can settle down in Kelowna to enjoy varied seasons and easy access to nearby major cities such as Vancouver.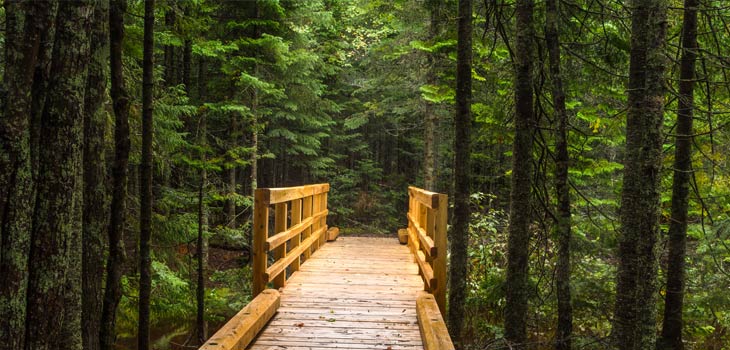 5) Moncton, New Brunswick
Moncton is a French and English speaking Canadian city located in New Brunswick. Its bilingual nature automatically provides a refreshing and new cultural perspective for new residents and retirees, however it is also greatly respected for its premium healthcare access and abundance of medical centers. For those who enjoy making small talk about the weather, Moncton is the ideal location offering dreamy cold winters and warm joyous summers. Visiting families and grandchildren can partake in the nearby Magic Mountain Water Park, which features extreme waterslides, tube rides, an assortment of pools, and even an arcade for all-age entertainment. The city's population currently sits at just above 70,000 residents including a rich cultural mix of Acadians, Aboriginal people, and more. Moncton is a fantastic city for retirees looking for color and a walk in someone else's shoes.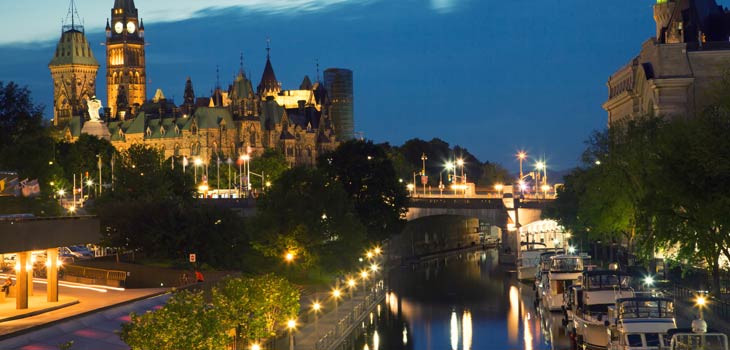 6) Ottawa, Ontario
Ottawa is one of the largest cities in Canada and is the nation's capital, located in Ontario. Ottawa's city population includes nearly 890,000 residents who, by municipal business policy, are required to be bilingual in French and English. Retirees can enjoy Ottawa for its multi-cultural affairs in performance based arts such as music, theater, and dance while also having a heavy focus on professional sports teams such as the Ottawa Senators hockey team, which is included in the National Hockey League. Other professional athletic teams include the Ottawa Redblacks football team in the Canadian Football League, the Ottawa Fury FC in the North American Soccer League, and the Ottawa Champions baseball team in the Canadian American Association of Professional Baseball. Ottawa is home to the Ottawa Macdonald-Cartier International Airport and the Ottawa Train Station among others, which both allow for easy aerial and ground transportation to and from the city.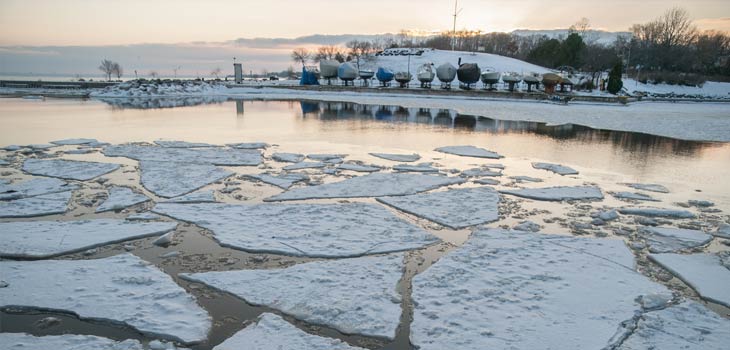 7) Oakville, Ontario
Oakville is a humble southern suburb in Ontario with a close proximity to Toronto. There are approximately 183,000 residents in Oakville, and nearly 12% of inhabitants are over the age of 65 years old. The average home value in Oakville is currently at about $721,000. While real estate is seemingly higher than many other Canadian cities, the local attractions, diverse demographics, community events, and abundance of gourmet food make Oakville a very livable location for new retirees looking for quality homes and stable community values. Favored local activities include the enthusiastic Downtown Oakville Jazz Festival, the Oakville Waterfront Festival, Midnight Madness, the Oakville Family Ribfest, and the For the Love of the Arts Festival. Oakville residents express a great appreciation for live music and performance as well as a passion for golf and the Blue Devils soccer team.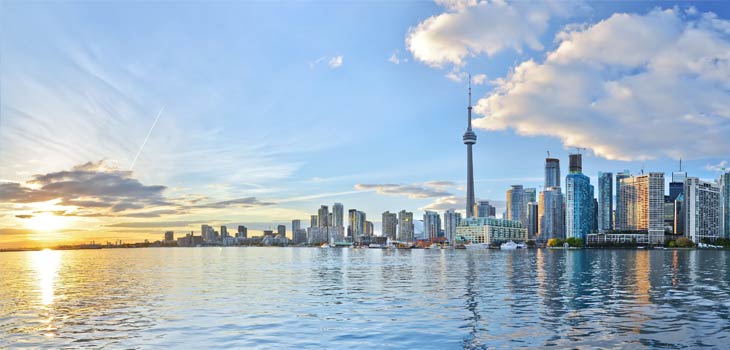 8) Toronto, Ontario
For years, Toronto has been a Canadian city responsible for much of the world's current musical trends in the alternative, indie rock, and pop genres. Located in Ontario, Toronto is a unique city overflowing with diversity, art, new age thought, and cultural appreciation. Over 5.5 million people reside in the Toronto metro area, and while the cost of living is fairly high, the city offers stunning architecture, top notch entertainment, quality healthcare, and a vast assortment of explorational opportunities. Retirement communities are generously scattered throughout the city and welcome retirees who want to relive their youth and experience life from a different angle. Summers are warm and bright while winters are cold yet still sunny with the occasional snow, and the waterfront positioning on Lake Ontario feeds the hunger for aquatic activities. There are several Toronto suburbs to consider, as well as the Toronto Islands, and each neighborhood or district has its own unique flair.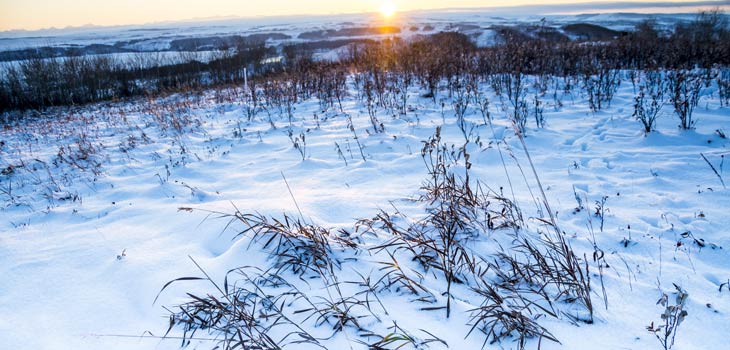 9) Cochrane, Alberta
Cochrane is a fairly small Canadian city located in the Alberta province and has a quaint population of approximately 18,000 residents. The city cherishes the outdoors and features an abundance of nature based activities including hiking, cycling, paragliding, and more. Locals favor the city's selection of independently owned coffee shops and cafes for quiet afternoon relaxation and mingling. Cochrane has a total area of 11 square miles yet there are at least 18 different residential neighborhoods to explore. Retirees can enjoy historical and artistic enlightenment at famous events and attractions including the Cochrane Ranche Historic Site, the Chamber of Commerce Trade Fair, the Terry Fox Run, the Labour Day Rodeo, the Canada Day Family Concert, and much more. New residents might also appreciate the small municipal government, which consists of six councilors and a mayor who hold regular community meetings.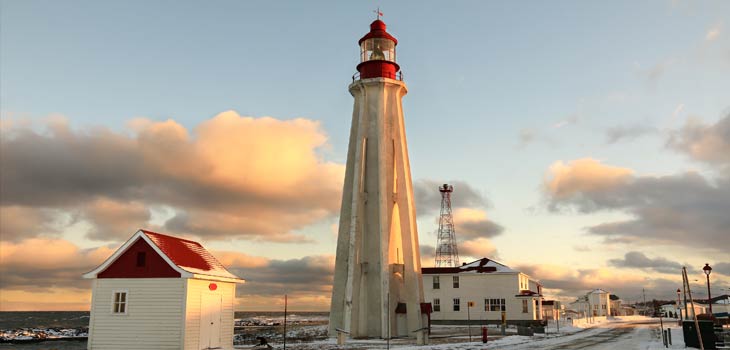 10) Rimouski, Quebec
Rimouski is a French speaking Canadian city located in Quebec that has been influenced greatly by industrialization and marine life. Rimouski has a metro population of over 50,000 residents and hold strong to its historic French influence. Visitors and residents of Rimouski acknowledge the city for its cultural richness and promotion of music and art, particularly when it comes to jazz and international film. Healthcare is easily accessible in Rimouski due to its core economic success in the Regional Hospital of Rimouski, which also happens to be the city's most prominent employer. Locals can enjoy visits to the Music Conservatory as well as the Institut maritime du Quebec for a dose of ocean education. Rimouski is a well rounded city when it comes to climate and welcomes warm and sunny summertime months as well as frigid and snowy winters characteristic of the northern parts of the continent.