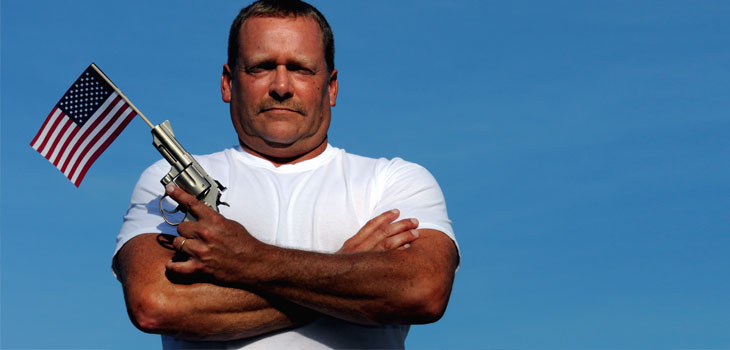 For decades, gun control had been a secondary issue in presidential elections. But in the wake of an increasing number of mass, public shootings, 2016 presidential hopefuls are experiencing a dramatic shift, and candidates are being forced to talk more on gun control, which promises to become a far more influential factor in the coming election.
Clinton claims that silence on the issue is "the height of irresponsibility" and with President Obama's recent executive action, stricter gun control laws have become the centerpiece of his late-term legacy. GOP candidates criticize the president's executive orders as doing too much to restrict the rights of law-abiding citizens. Marco Rubio has commented that the 2nd Amendment is "a cornerstone of our democracy," and GOP frontrunner Donald Trump called Obama's plan "no good" and promised to "unsign" it if elected president. Here are ten of the most frequently discussed arguments on both sides of the issue. Where do you stand?
1) Stricter Gun Control Legislation is an Attack on the 2nd Amendment
Gun Rights Position: 
A well regulated Militia, being necessary to the security of a free State, the right of the people to keep and bear Arms, shall not be infringed." As detailed in the 2nd Amendment, our founding fathers saw the right to bear arms as a fundamental liberty of every law-abiding citizen. The Supreme Court has also affirmed a reading of the 2nd Amendment by which individual citizens have the fundamental right to own and bear arms for the purposes of self-defense against violence or tyranny.
Gun Control Position:
True, but the key words of the 2nd Amendment are 'a well regulated Militia,' which give us context for the meaning of the right to bear arms. The potential for a citizens' militia was an important provision for the protection of constitutional principles when a large federal government and a union of sovereign states were new, untested, and potentially dangerous concepts. Today, the idea of such a militia is unnecessary, infeasible, and antiquated.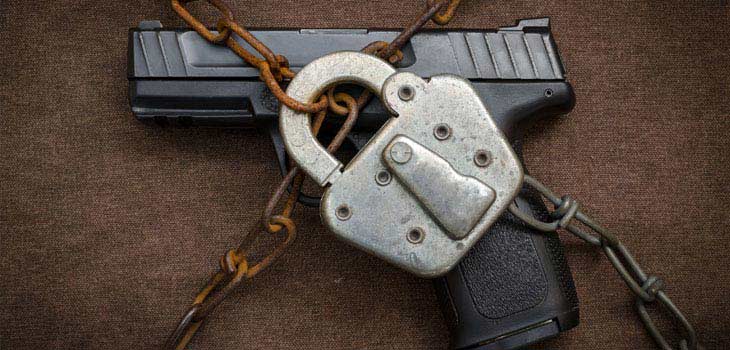 2) There Can Be No 'Partial Restriction' of Fundamental Rights
Gun Rights Position:
Thomas Jefferson once said, 'Our liberty depends on the freedom of the press, and that cannot be limited without being lost.' Imagine if we applied Gun Control logic to the press! We can extend Jefferson's logic to all of the explicit rights that the authors of the Constitution deemed fundamental. The price of freedom constitutes the danger of its abuse, and the onus is on the government to prevent such abuse without threatening the freedom itself. Law-abiding citizens cannot be asked, let alone forced by legislation or executive action, to give up their own freedom because others may take advantage of it. The autonomy of each self-determining individual is the bedrock of our Constitution, so no matter how much 'greater the good,' any solution which threatens the freedom of one for the good of many is, in essence, un-American.
Gun Control Position:
Our nation is one that values life, and society has a responsibility to protect innocent lives wherever possible. As they now exist, guns are a threat to the general welfare, which the government exists to protect. Handguns and assault weapons are only meant for killing people, and a correlation exists between gun ownership per capita and violent crime. Therefore, greater restrictions on gun ownership will reduce unjustified killing. In keeping with American values, this will serve to protect each person's right to exist safely, minimizing the threat to innocent lives across the country.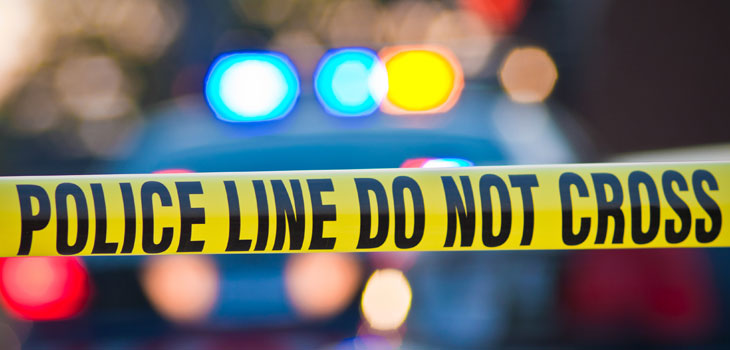 3) More Guns = More Homicide
Gun Control Position:
Both on an international and a state-to-state level, there is a direct correlation between rate of gun ownership and violent crime. Therefore, if the rate of gun ownership is reduced, the instances of violent crime will reduce with it. This method has been demonstrated in Australia, where the passage of strict gun laws in 1996, which included the destruction of approximately 650,000 automatic and semi-automatic weapons, has resulted in a 59% decrease in gun-related homicide and has completely halted the occurrence of mass shootings.
Gun Rights Position:
Sure, Australia may be one example, but its isolated application to the entire world is simplistic and ignorant of a broad range of data. For instance, in 1997 Great Britain banned civilian possession of almost all handguns in response to the Dunblane Massacre. The rate of intentional homicide climbed to a peak in 2002, and is still higher today than it was in 1996 (the year before the law took effect.) In addition, countries such as Israel and Switzerland broadly permit home ownership and concealed carry of handguns, and they enjoy relatively low rates of homicide. The evidence for lower crime rates as a result of greater gun control is selective and far from conclusive.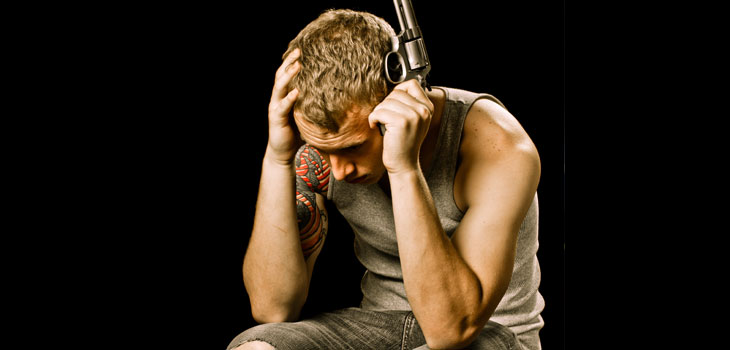 4) Guns Contribute to a Higher Suicide Rate
Gun Control Position:
Research increasingly challenges the notion of carefully contemplated suicide – we now understand that suicide tends to be a spur-of-the-moment decision. Moreover, states with a high rate of gun ownership have a suicide rate that is nearly twice that of states with low levels of ownership, but they share comparable rates of people with suicidal tendencies. In other words, unhappy people who have immediate access to a gun are 2-10 times more likely to commit suicide than those who don't.
Gun Rights Position:
While the danger of an individual with suicidal tendencies may be reduced by the absence of firearms, stable and law-abiding citizens should not have to welcome greater danger for themselves and their families in order to reduce danger for a minority of the population. Anyone who is determined to commit suicide can do so, with or without the use of a firearm, and while guns may make it easier, they cannot be blamed for the ultimate decision. Moreover, the scope of one individual's fundamental rights should not be narrowed because another individual may use those rights to inflict harm on him/herself.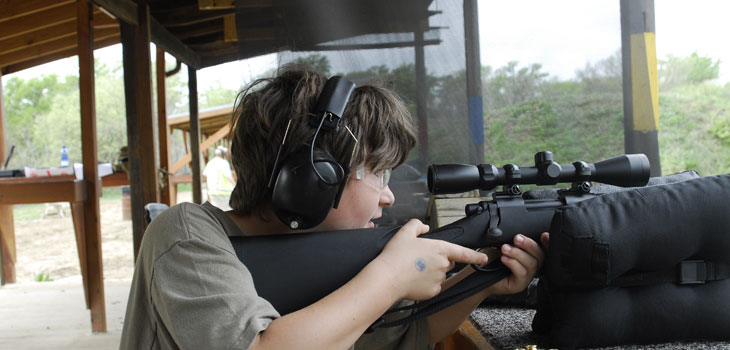 5) No Matter What "Rights" Advocate Say, Assault Weapons Are Not Necessary for Self-Defense or Sport
Gun Control Position:
Bernie Sanders once noted that while he is pro-hunting, '…[N]o one needs an AK-47 to hunt.' Similarly, an assault weapon would be overkill in any conceivable self-defense situation. Assault weapons should be banned altogether for civilian ownership, but if nothing else is done for the advancement of gun control regulation, assault weapons should have magazines that are limited to 10 rounds. After all, as Stephen King quips, "If you can't kill an intruder with ten rounds, you need to go back to the shooting range.
Gun Rights Position:
The ability to defend oneself against a solitary intruder may be the greater focus of the conversation, but it is not the boundary thereof. The owning and bearing of arms is not only protected under the Constitution as a means of defense against armed burglary, but also against military invasion. If the U.S. Military became incapacitated by, for instance, nuclear efforts, the only remaining line of defense on American soil would be her citizens themselves. Additionally, armed robbery or assault could conceivably be attempted by an armed and organized group, as opposed to a single, armed perpetrator. Banning assault weapons would render any individual powerless against a greater threat than a single invader.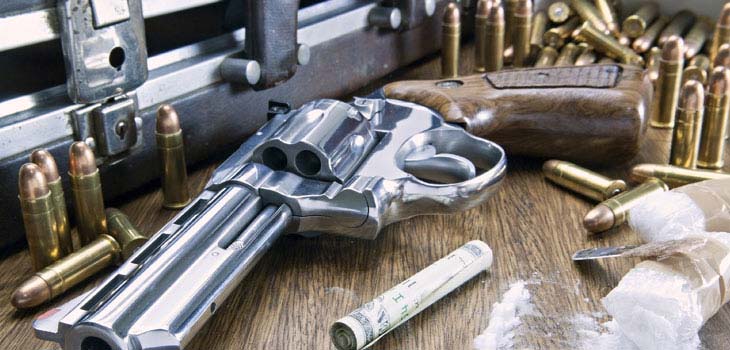 6) Stricter Gun Control Will Give Birth to a Black Market
Gun Rights Position:
Consider the Prohibition – enormous numbers of American citizens disregarded the 1920 amendment that banned the production, transport and sale of alcohol. In fact, the law created an environment which invited an illegal market to develop for the distribution of the substance. Notorious criminals such as Al Capone rose to power by controlling the importation of alcohol to large regions and cities. A widespread ban on gun ownership would produce similar outcomes, with much more deadly consequences. The criminalization of firearms would result in an influx of devastating gang violence in urban areas, and a government effort to seize citizens' firearms would likely result in dangerous resistance on many fronts.
Gun Control Position:
Ok, ok – so maybe guns can't be thoroughly banned. After all, there is no way to effectively eliminate all firearms that currently exist in the United States. But Gun Control activists rarely propose that guns be outlawed entirely. The argument is that legal barriers should be put in place to make it harder for people who shouldn't have guns to get them. Such legislation, e.g. background checks and closing the gun show loophole, are common-sense steps that do not threaten the freedoms of any law-abiding citizen.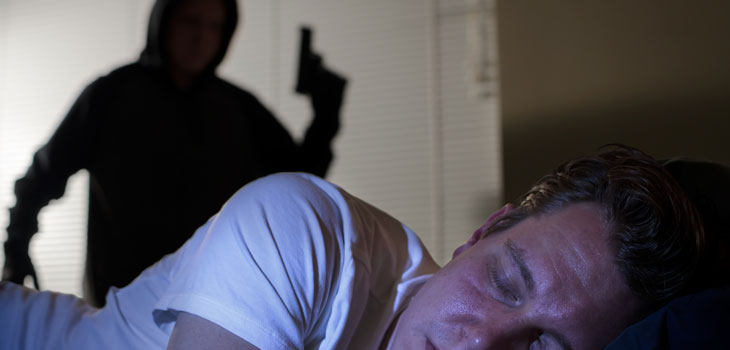 7) Gun Control Won't Stop The "Bad Guys" From Getting Guns
Gun Rights Position:
The only people who are affected by gun control laws are people who are inclined to obey laws in the first place. People who commit violent crimes or knowingly break the law in other ways have no reason to obey laws that restrict the acquisition of firearms. People who want to break the law will continue to do so, acquiring the firearms they want by illegal means.
Gun Control Position:
Regardless of the likelihood that some will go to extravagant means to break the law, it is our responsibility to put common-sense laws in place. Most mass shootings in the United States are perpetrated using legal weapons. Criminalizing certain types of weapons and tightening regulations on others will make it much more difficult for guns to get into the wrong hands.