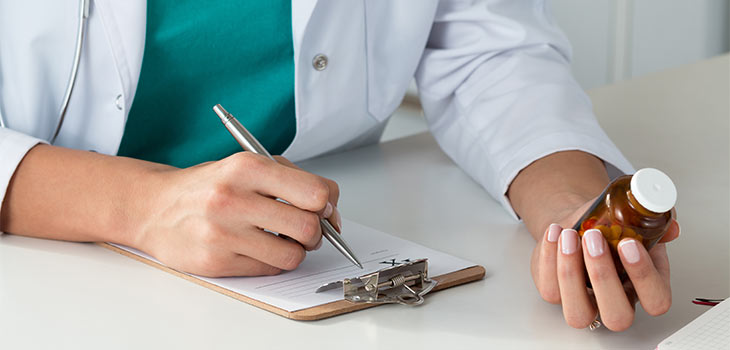 By Amanda Morgan
Medication costs the average American $1,214 per year according to a report by Millman, Inc. The astronomical prices of medicine that Americans pay for medications are not typical around the globe. Overall, American medications cost about double compared to most of the world. In recent years the average price of medication has only been getting higher in the United States. Fortunately, there are ways to lower your yearly medication bills and save some money. Read this article to find out 9 ways to get your medicine cheaper and start saving money today.
1) Get the Generic Brand
You should always check the prices of your medication's before getting a prescription filled. One of the best options is to discuss using the generic version with your doctor. Generic versions are usually considerably cheaper and have a much lower co-pay, if there is one. While you may be hesitant to start using the generic version, it's important to know all medications within the USA must be approved by the FDA. They ensure that generic versions perform the same as the brand-name. Sometimes, there are minor differences between the generic version and the brand-name medication, but your doctor will be able to advise you on what you can and cannot take. Pharmacists are also an excellent source of information, as it's their job to know the medications in full detail. If you can take the generic version, your doctor should order it on your prescription.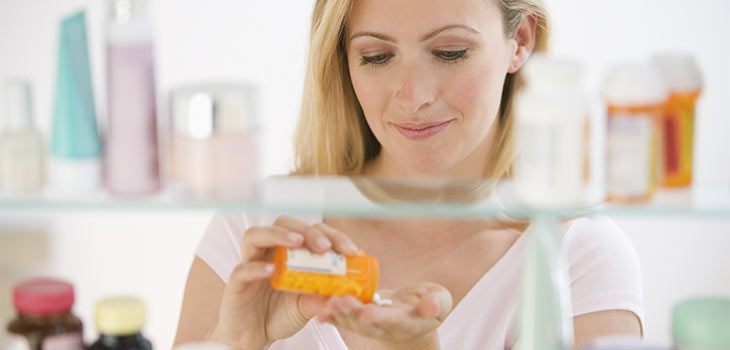 2) Take Care of Your Medication
Now that you've incurred the expense on your medication, you need to make sure that you are taking proper care of it. The most helpful thing you can do to ensure you are getting the most out of your prescriptions and money is to store your medication correctly. Pills need to be kept in a dry area between 68°F and 77°F, while most liquid medicines should be stored in the refrigerator. Medication labels, and the accompanying instructions from your pharmacy, will tell you how it should be stored properly. Never take a medication if the color changes, or the pills stick together. This this means it was not stored correctly and could be potentially harmful. You'll save money, if you pay attention to storage instructions as well as expiration dates.
3) Compare Stores
You may think that there's no difference where you purchase your medications. Why drive 20-minutes to the nearest Wal-Mart when you can go a block away to your local drug store? The reason you may want to consider going to new location is to get better prices for the same medicines. Stores like Costco and Wal-Mart are able to give you larger quantities of the medication you need at a lower cost since they use the generic versions. Other pharmacies have loyalty programs or rewards cards that may give you discounts on your medications. Most of the time insurance does not save you the most amount of money. The best way to save money is to find a different store and start comparing prices. It is important to note that since these larger stores use generic brands, you should consult your doctor to make sure it's okay to use them.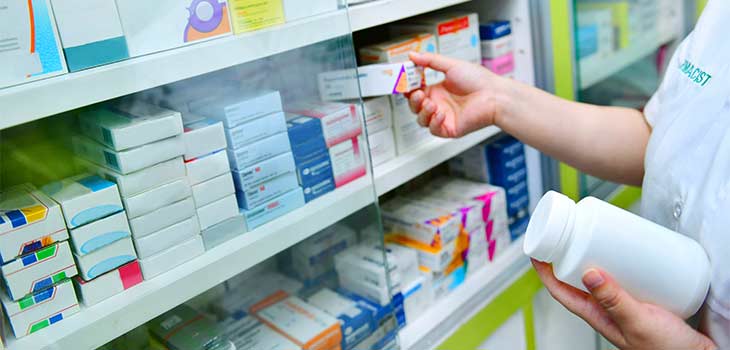 4) Buy Larger Quantities
One of the sneakiest tricks in the book to save money on your prescriptions is by asking your doctor to prescribe you larger quantities of a medication. Be aware that this advice only works if you are expecting to take a medication every day for a long period of time. Your doctor will not prescribe you four weeks of an anti-biotic or controlled medication instead of two because you are trying to save money. However, if you do anticipate taking a medication for an extended time period, then it won't hurt to ask your doctor to give you a prescription for 90 days instead of 30. Ultimately, by buying in bulk, you'll save money while still getting the medications you need. The best part is, you can go for longer periods of time without needing to get a refill.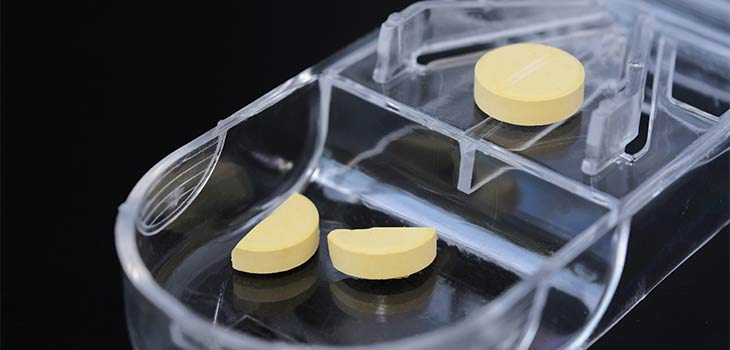 5) Pill Splitting
For certain medications, you can request your doctor order your pills with a larger dose than you need so you can split them yourself. This will allow you to get more doses for less money. For example, you can get twenty pills with a strength of 250mg each for the same price as twenty pills with a strength of 125mg each. Therefore, the twenty pills of 250mg you get, gives you forty pills of 125mg, if you split them yourself. It's important to be aware that not all medication is approved by the FDA to be split. If the pill is not scored in the center, it's not meant to be cut in half. Some pills should be taken whole, or they can cause serious side effects. This tip will not work with capsules. Always consult a doctor and pharmacist before splitting your pills.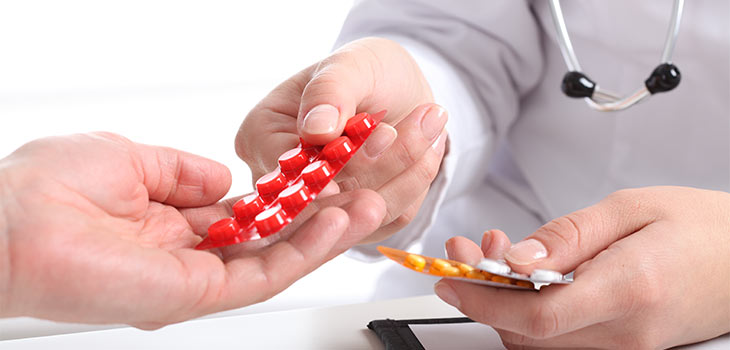 6) Doctor Samples
Did you know that most doctors have medication samples in their office? These samples typically consist of three to seven pills that are given to the doctor by the drug company. They are usually for patients who are considering trying a new medication but do not wish to spend the money on a full prescription without knowing if they will experience adverse side effects. The samples are also used by doctors for people who need to start their medication right away and cannot wait a day or two for the pharmacy to fill it. If you are tight on money and need to hold off on getting a prescription, talk to your doctor to see if they carry samples. It is important to use these samples under the care of a medical professional.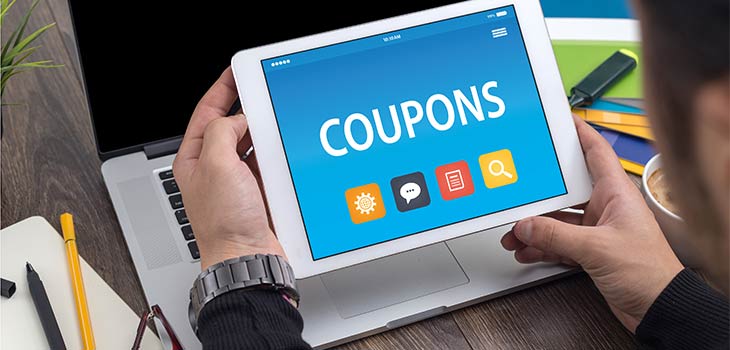 7) Coupons
Nowadays you can find coupons on just about anything, and that includes some medications. Doctors may carry these coupons in their office, especially if they are aware that the medication is expensive. It never hurts to ask them if they have any coupons or know of any that are available. If they don't, look online and see what offers the drug company may have. In order to help you with this tedious process, websites have been created to check all the deals for you. One website, GoodRx, gives you the power to compare drug prices from all over and print any coupons that result from the search. For people who are more technologically savvy there is also a mobile app to take with you on the go. There has never been a better time to become an extreme couponer for your medication.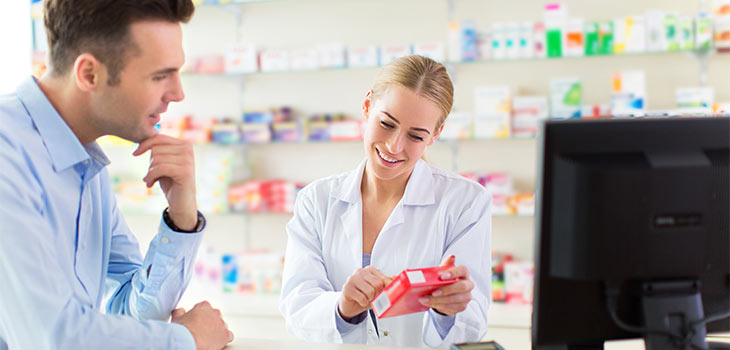 8) Alternative Brands
Most of the time, your doctor has a choice on what to prescribe to you. Sometimes, two similar brands that perform the same function will be very different prices, depending on the manufacturer. If you think your medication is too expensive, speak to your doctor and ask if there is a comparable alternative. Usually, they will know of a similar medication that you can take which is cheaper. While there is no guarantee that there is another medication you can take, it may be worth it to ask and potentially save money. Pharmaceutical companies are very competitive. Oftentimes, they create a medicine, and advertise it all over creation, to get your business away from their competition. Your doctor is the best source to find out what alternate may be right for you. You can also ask your local pharmacy to get the information before seeing your doctor.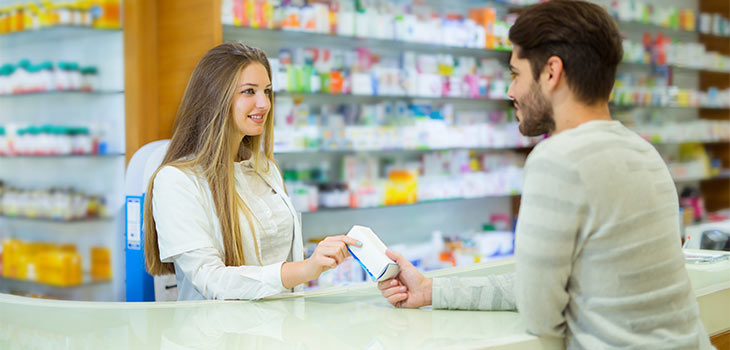 9) Insurance
If at all possible, you should have health insurance. Having insurance may be the difference between paying a co-pay of $20 versus the full price, which could be upwards of $200 or more. Insurance is the most cost-effective option for a person who uses brand-name medicines, not generic. While everyone would rather get the cheaper version, doctors sometimes prefer the patient to get the brand-name. Insurance can help you get the brand-name medicine you need, while not breaking the bank. Medication coverage comes in three categories: coverage before your deductible, after your deductible, and after prescription drug coverage. It is important to determine which one you currently have, and ultimately which works best for you, by looking at your prescriptions and talking to your pharmacy and insurance company.